About Us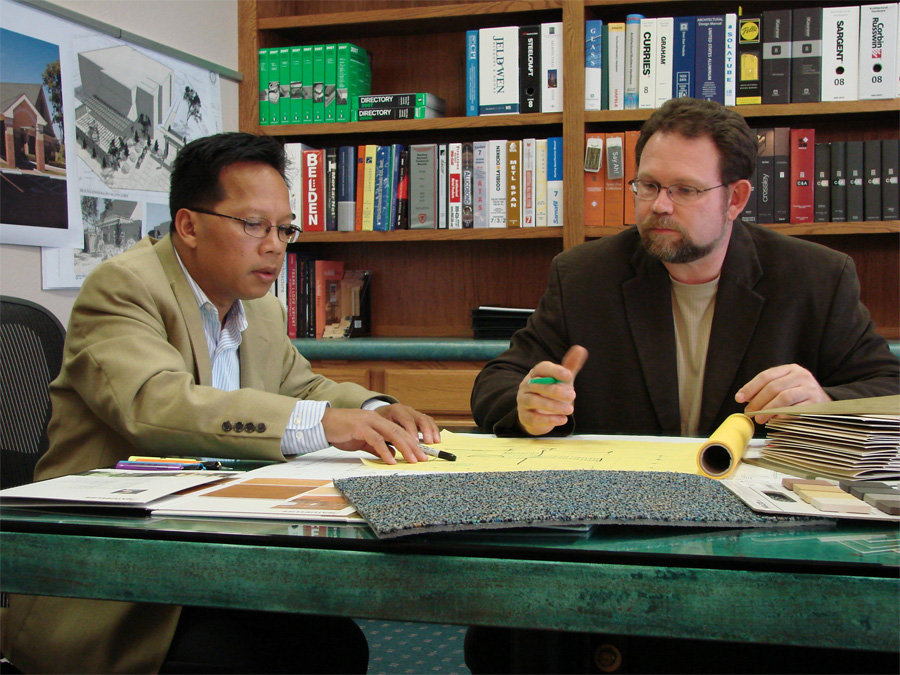 HJT is your number one choice in dental design consultants. By combining numerous professionals from different walks of life, HJT ensures a well-rounded experience that you're sure to love and enjoy. Years of working in their own professions, along within the HJT community, has allowed the HJT team to complete hundreds of finished products. Our expertise will easily translate into the time and money you save by choosing HJT.
Whether you're just getting started, or perhaps renovating an existing business, HJT has the knowledge, experience, tools, and technology to meet your needs. You're guaranteed a custom experience when working with HJT, and a personalized design that fulfills all of your hopes and aspirations. Collaboration is key, as we'd like to say at HJT, so sitting down, getting to know you, and understanding your ideas is all part of the process. We design with your ideas in mind, and won't stop until the job is done right. HJT is more than just a design consultant, we're a friend. Let us – a dentist, a designer, and an architect – work with you to build the office of your dreams.
A Dentist – William M. Huntzinger, D.D.S.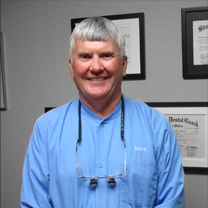 William Huntzinger DDS founded HJT Design Consultants in 2006 while building his second new 12 operatory office. He had one goal and that was to make the process of designing, building or remodeling a dental office as simple and as cost effective as possible. He wanted other dentists to push the easy button . During the last 25 years he has purchased 8 dental practices and moved, built and remodeled 7 different times himself. He has dealt with Benco, Patterson and Henry Schein in every manner you can think of. He has worked with many different designers, architects, builders, engineers,contractors and subcontractors. He has made many mistakes during this time and learned from these mistakes. HJT exists so you do not have to make those mistakes.
He brought the two most talented people in design and architecture together to form our company. We know the dental business and we know the building business. You do not have to reinvent the wheel you can make this a much easier process.
As far as Dr. Huntzinger's dental practice, it now encompasses a team of 7 doctors including an orthodontist, 3 locations including the two state of the art 12 operatory offices, 40 staff members, a dental lab, full time CPA that consults with HJT.
Doc H, as he likes to be called, still practices full time and consults. He loves the dental business and has spent thousands of hours at courses, watching and listening to audio and video training and reading books and journals about dentistry, business and motivation. Three different practice management groups have evaluated his practice and it is always rated in the top 2 percent in productivity and profit. And if you are wondering if is practice is located in a wealthy are in Ohio, it is not. Swanton, Ohio is a town of 3500 located 10 miles west of Toledo, Ohio. It is mostly made up of average working people, small businesses and farmers. His office takes care of mom, dad, the kids, grandma and grandpa just like every other general dental practice in America. Dr. Huntzinger wants to share what he knows, call HJT and together we can grow your practice and build your building.
A Designer – HanH H. Tran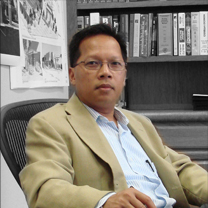 HanH H. Tran is the Senior Design Director and Project Manager, having over 26 years of experience in the field of architecture. This experience has instilled him with the ability to actively manage design, production and documentation of projects within the client's budget, schedule and program. Whether interfacing with owner's agents or coordinating with consultants, Mr. Tran retains a high level of awareness and sensitivity to design. His goal is always providing the highest quality experience for clients and exceeding their expectations throughout the process.
Mr. Tran's diverse background and practical experience is born from employment with local and regional Fortune 500 Architectural and Engineering firms serving both domestic and global clients that have included projects in Healthcare, Dental, Museum, Education, Retail, Automotive, Corporate, Food Manufacturing, Historical, and Religious.
Mr. Tran is an educated designer who is able to give you the most value for your money. He, along with the entire HJT team, understand and acknowledges that you have a budget, and does everything in his power to stick within said budget while producing amazing results. In addition to exterior design consulting, Mr. Tran along with additional team members are also able to help design the interior of your newly created office building as well, and would be more than willing to sit down with you and discuss your ideas, theories, and aspirations for your business.
An Architect – James A. Jarvis AIA
James A. Jarvis AIA brings more than 24 years of experience as a licensed architect an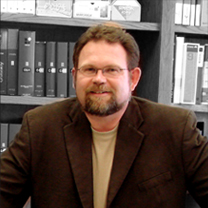 d a true love of building to his work with HJT. From Northwest Ohio to Colorado, Mr. Jarvis has served as Vice President, Studio Director, Managing Principle, and Director of Architecture with several firms. His experience with diverse, award-winning projects informs his current role as Managing Principal of HJT Architects.
His boyhood love of building propelled him to pursue a B.S. in Fine Arts and a B.A. in Architecture from Kent State University. He is NCARB certified and registered in Ohio, Colorado, Michigan, New Jersey, Florida, Indiana, and Kentucky, with Illinois, Tennessee, Texas and Pennsylvania in process.
Unlike most architects, who simply follow notes and ultimately guess at what the design team had in mind, Mr. Jarvis is available through every step of the process. Working closely with both Dr. Huntzinger and Mr. Tran (along with the rest of the HJT team), Mr. Jarvis is able to grasp and then correctly display the overall picture that each client has decided on. Again, collaboration is a huge part of the HJT process, and Mr. Jarvis takes part in full guaranteeing 100% satisfaction each and every time.
Get your FREE Office Design & Construction Process Manual
Whether you are renovating, building a Start-Up or a Stand-Alone facility; the guide is full of MUST HAVE information ensuring you a successful project.