About Us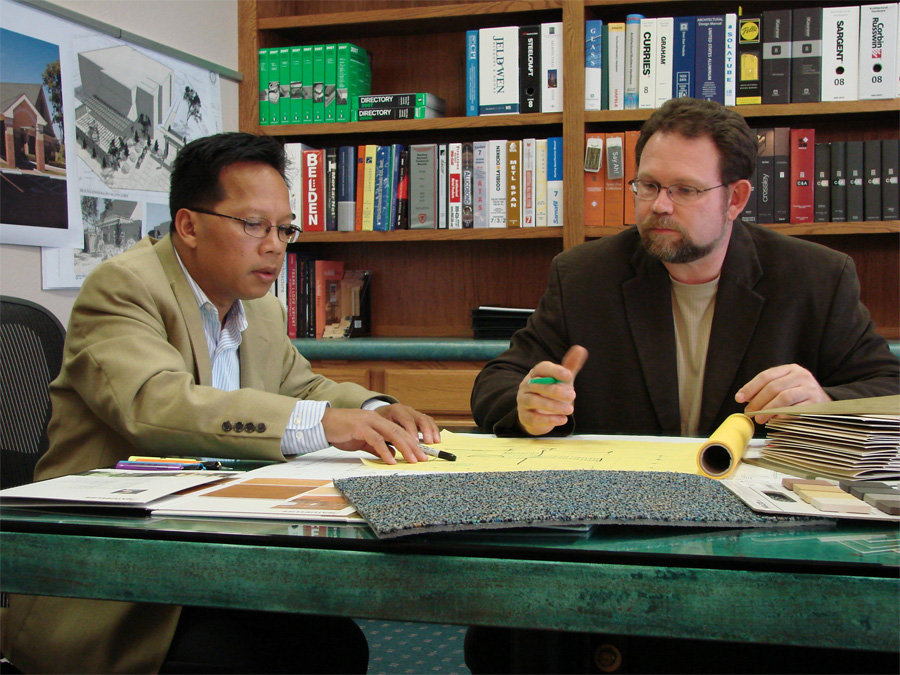 HJT is your number one choice in dental design consultants. By combining numerous professionals from different walks of life, HJT ensures a well-rounded experience that you're sure to love and enjoy. Years of working in their own professions, along with the HJT community, has allowed the HJT team to complete hundreds of finished products. Our expertise will easily translate into the time and money you save by choosing HJT.
Whether you're just getting started, or perhaps renovating an existing business, HJT has the knowledge, experience, tools, and technology to meet your needs. You're guaranteed a custom experience when working with HJT, and a personalized design that fulfills all of your hopes and aspirations. Collaboration is key, as we'd like to say at HJT, so sitting down, getting to know you, and understanding your ideas is all part of the process. We design with your ideas in mind, and won't stop until the job is done right. HJT is more than just a design consultant, we're a friend. Let us – a dentist, a designer, and an architect – work with you to build the office of your dreams.
William Huntzinger D.D.S. (aka Dr. H) – Dentist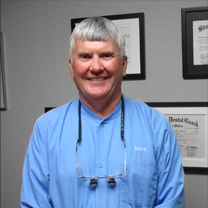 Dr. H is a wet-fingers Dentist with over 40 years of learn-by-trial experience. His practice encompasses 10 doctors, 5 locations (over 50 treatment rooms) and a team of over 60 staff.
His passion and commitment to his vocation, Dentistry, continues to drive him to learn new treatment techniques, processes and implementing the latest technologies in and for the care of his patients. His accolades are heard and confirmed through the love and smiles from his long-time staff members and 2-3 generations of loyal patients.
Another arena Dr. H invests his time and energy in is the acquisition, consolidating of underperforming and small dental practices turning them around into thriving practices, also creating new and or expanding existing building facilities to provide and service patients with better care with convenient access. He enjoys and had consulted on many practice purchases and ways to increase office productivity; which lead to the forming of HJT.
Dr. H, on his downtime, enjoys golfing, fishing and spending time with family and friends, when he's not attending CE courses learning how to improve himself and his practices.
Mr. HanH Tran – Sr. Design Director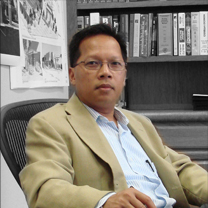 Mr. Tran, brings over 3 decades of experience in designing, managing and overseeing building projects and project teams for various building types and sizes, including Technology Centers, Factories, Corporate Offices, Museum, Healthcare, and Dental. He is charged with the daily client liaison, design development and execution, Construction Administration and oversight of all HJT's building projects under construction.
Beyond his project responsibilities, Mr. Tran is active online as a contributor/ moderator on a professional media platform for Dentists worldwide on dental office designs and dental practice-related topics. He also is a collaborator on weekly published blog topics and content, on everything dental office related. Mr. Tran also co-hosts an internet talk radio program "Straight Talk" covering everything about dental office design, construction and more with Mr. Jarvis.
Mr. Tran, to relax and recharge, enjoys spending time cooking with family and friends, landscaping/ gardening, stimulating conversations and participating in or as a guest speaker on topics of interest.
Mr. Jim Jarvis, AIA, NCARB – Architect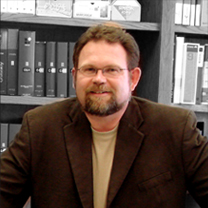 Mr. Jarvis brings more than 3 decades of experience as a licensed architect and a true
love of client service as it relates to the process of building and design. He has served as Studio Director, Vice President, Director of Architecture and Managing Principal of several architectural firms throughout the country. His experience with these diverse, award-winning firms informs his current role as Owner and Managing Principal of HJT Architects.
His boyhood love of building propelled him to this career path, as an NCARB certification holder and with his initial registration in the State of Ohio Mr. Jarvis holds and has held licenses in Colorado, Michigan, New Jersey, Florida, Indiana, Kentucky, Illinois, Pennsylvania, Tennessee, and Texas, as well can acquire registration in other states as needed.
His design philosophy is that the project is not his but the clients and the final solution and design is an interpretation of the client's needs, wants and desires.
Being fortunate to have such a diverse background is key as he manages and oversees the building projects and team in his daily operational duties at HJT Architects.
With the understanding that an informed client makes better decisions, Mr. Jarvis hosts the weekly internet talk radio program "Straight Talk" every Tuesday night covering everything about dental office design, construction and more.
Mr. Jarvis is also a woodworker, old building restorer and metal artist who loves working with copper, and is very at home in the outdoors.
Get your FREE Office Design & Construction Process Manual
Whether you are renovating, building a Start-Up or a Stand-Alone facility; the guide is full of MUST HAVE information ensuring you a successful project.