Building Your Office

Retail Strip Center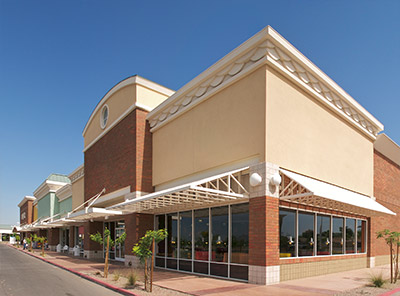 If you're starting out or looking to drive more traffic to your dentistry practice, a strip mall is a popular choice. The accessibility and parking available for your patients and staff can be a driving factor for many practices. Retail Centers are typically anchored by a national chain, providing the foot traffic that many businesses, even dental practices, need.
You'll have:
Anchor Stores
The ability to sign a short/long term lease
Lower cost per square foot
Property is nearly maintenance free
Build Your Practice, We'll Build the Rest
Never before has there been a firm that synthesizes dentistry, design, architecture, and construction. Our concept is revolutionary. Our application is practical. We have the tools to help you build a better dental practice, so you can spend your time providing excellent patient care.
Together, Our Team Helps You Succeed
HJT Dental Design is more than just a dental design firm. With our consulting services, we can help create or adjust your master plan to make sure your dental practice is meeting its financial and benchmark goals.
Increase Your Bottom Line Through Design
Let HJT's team of experts demonstrate how your dental office can be efficiently designed. The value of our combined decades of knowledge and experience can work to maximize the return of your investment and increase patient satisfaction.
Get your FREE Office Design & Construction Process Manual
Whether you are renovating, building a Start-Up or a Stand-Alone facility; the guide is full of MUST HAVE information ensuring you a successful project.