Building Your Office

Design Consulting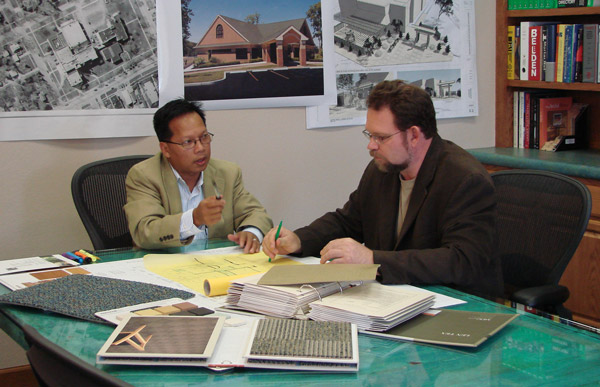 If you are a contractor or builder who is looking for expertise in designing and remodeling for dental offices, you can't find a better partner than HJT Dental Design Consultants.
With over 25 years of experience, our designers can assist you in helping you meet the specific design needs for your client. We can make sure industry standards are met and help you obtain the winning bid for your services.
We have experience in designing dental offices for:
Retail Strip Centers
Single Practice Stand Alone Facilities
Stand Alone Multi-Practitioner Practices
Stand Alone Multi-Discipline with Oral Health Practices
If you are looking for a partner to help you exceed the design goals for your clients, look no further than HJT Dental Design Consultants.
Build Your Practice, We'll Build the Rest
Never before has there been a firm that synthesizes dentistry, design, architecture and construction. Our concept is revolutionary. Our application is practical. We have the tools to help you build a better business, so you can spend your time being a better dentist.
A Dentist, A Designer, An Architect
Leaders in our fields, HJT's consultants bring decades of combined, tested experience to our services and to your practice. Our expertise will translate into your time and money saved.
The Wheel Has Already Been Invented
Let HJT's team of experts demonstrates how your Dental Offices can be designed and the value our combined decades of knowledge and experience can work to maximize the return of your investment.
Get your FREE Office Design & Construction Process Manual
Whether you are renovating, building a Start-Up or a Stand-Alone facility; the guide is full of MUST HAVE information ensuring you a successful project.