Building Your Office

Stand Alone Building – Single Doctor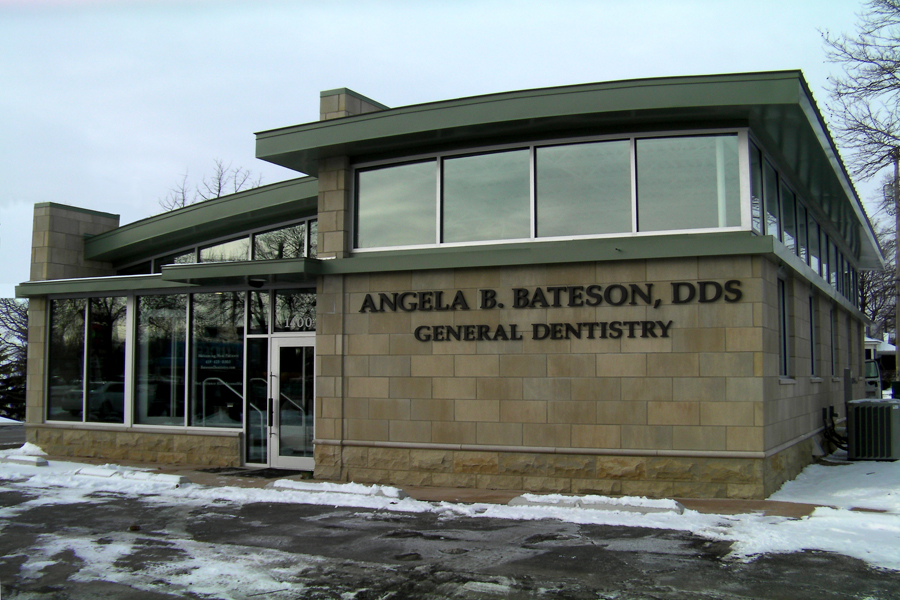 A stand-alone building is a great choice for a dentist or oral surgeon. After you've created and built your practice, you might be looking to move into a bigger space, that will allow more freedom for your staff and more treatment rooms for your patients. Stand-alone buildings are also an excellent choice if you are looking to control more of how your building is designed.
There is usually more room for future additions or amenities for your patients and staff.
You'll have:
Prime signage real estate
Ample parking for your patients & staff
Ability for future expansion – your own practice or create income by leasing some of your space

It was a pleasure to work with Jim and Bill on the design and build process. Their experience provided me with the office of my dreams while being conscious of my budget. Such a beautiful office is a joy to work in and has really helped my practice grow.
Dr. Angela Bateson
Angela B. Bateson, DDS General Dentistry
Findlay, OH
Build Your Practice, We'll Build the Rest
Never before has there been a firm that synthesizes dentistry, design, architecture and construction. Our concept is revolutionary. Our application is practical. We have the tools to help you build a better business, so you can spend your time being a better dentist.
A Dentist, A Designer, An Architect
Leaders in our fields, HJT's consultants bring decades of combined, tested experience to our services and to your practice. Our expertise will translate into your time and money saved.
The Wheel Has Already Been Invented
Let HJT's team of experts demonstrates how your Dental Offices can be designed and the value our combined decades of knowledge and experience can work to maximize the return of your investment.
Get your FREE Office Design & Construction Process Manual
Whether you are renovating, building a Start-Up or a Stand-Alone facility; the guide is full of MUST HAVE information ensuring you a successful project.