Program Development
We will collaborate with you to develop a list of what you want and what you hope to achieve for your practice. Then, we'll formulate a cohesive plan, tailored specifically to you.
HJT promises to work and collaborate with you to come up with a design concept that meets both your wants and reality. By combining our knowledge with your imagination and ideas, an effective, creative, and well-thought design is sure to transpire. HJT prides ourselves on working with the client, rather than for them. Getting to know you, your hopes, aspirations, and dreams for your business is the ultimate key at making the layout a success. We understand how much this means to you; let us show you how much you mean to us.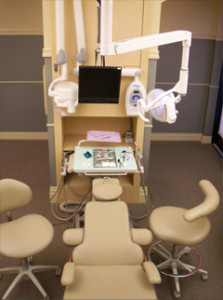 As a common procedure, members of our design team will sit down with you to develop a list. This list will not only contain the layout needs that you want, but it will also contain what you may not want, what you hope your company will grow in to, and what your ultimate goals are. We will willingly add ideas, concepts, and theories, if you're open to them, and will work as a team to create the layout of your dreams. By contacting HJT, you're assured a custom design, layout, and program development team that is sure to meet your needs – not anyone else's.
HJT is your number one choice in dental design consultants. Don't allow other companies to bully you into design layouts that simply don't meet your company's needs. Trust HJT to design with you – the client – in mind. Working together, sharing ideas, and putting them to the test are key elements in any successful design; let us achieve this for you, your future, and your business. Let us turn your dreams into reality.
Get your FREE Office Design & Construction Process Manual
Whether you are renovating, building a Start-Up or a Stand-Alone facility; the guide is full of MUST HAVE information ensuring you a successful project.