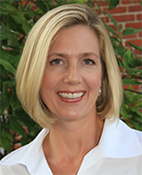 It was a pleasure to work with Jim and Bill on the design and build process. Their experience provided me with the office of my dreams, while being conscious of my budget. Such a beautiful office is a joy to work in and has really helped my practice grow.
Hear what Dr. Farren the founder of the Dentaltown website had to say about HJT in a recent podcast.
About HanH Tran "You are absolutely the leading world authority on actual office design and you've put a continuing education course on Dentaltown about office design that is truly amazing."
About HanH Tran "Everybody obviously says you're the number one authority on office design."
Howards quote from the podcast on not putting in enough operatories.
"Facility costs are under 5%, why is 55% labor standing around for a loaded room?" In this part of the podcast Howard says he has never heard a dentist say he built too many ops and in fact most say they did not build enough. We all know that an emergency patient with a broken tooth can easily make up for the increased cost of the extra room.
I'm writing today to highly recommend the firm HJT. Our dental office was built by another firm, and after a year being there, we started having problems. Water in the crawl space was the BIG issue, and all of the original contractors and project manager were pointing fingers everywhere, from one another to the village we are in. It was a vicious circle, and I felt that because I was a woman, it was more difficult because they weren't too concerned; even though I had my doctor's backing me 100%. This is where HJT came in. I contacted Jim Jarvis and he met with me at our office. He listened to every concern I had, from the water in the basement, to the rubber roofing that was being damaged all the way to noisy toilets and expensive light bulbs. He investigated each of my complaints himself, and either had solutions or recommendations. He contacted people to correct the problems and was willing to help file an insurance claim if needed and add his expert opinion if required.
Unbelievable customer service that describes Jim Jarvis and HJT. If you have any question please feel free to contact me, I'd be glad to talk to you.
HanH the office is everything a dental office should be plus more. You have created a more sustainable, more beautiful, higher performance workspace than dental offices typically exhibit.
We worked as a team on a number of major projects…. Jim has a design flair combined with the practicality needed in the realm of commercial real estate development. His design work was on time, on budget and always met the schedule of our clients. Jim was well respected by his peers because of his thorough architectural knowledge and the integrity he displayed with other team members.
As a former development director in the private sector, I recommend HJT Architects for your design needs. You can be assured of a well designed and cost effective project from an experienced professional architect.
HanH it is my pleasure to recommend your firm to anyone that may be in need of architectural design services. Having worked with you personally during the design phase… I know first hand the dedication and consideration shown to your clients. Not only did you help educate me on the needs of our facility, you were very patient with the changing budget and complexities. Despite those challenges, documents were produced accurately and on time, with great attention to detail.
I've come [so far] since that first phone call with HJT. Honestly, HanH, bringing you on was the single best decision I made in this entire process and I think involving you from the start is crucial.
Get your FREE Office Design & Construction Process Manual
Whether you are renovating, building a Start-Up or a Stand-Alone facility; the guide is full of MUST HAVE information ensuring you a successful project.