Dental Office Design
The Starting Block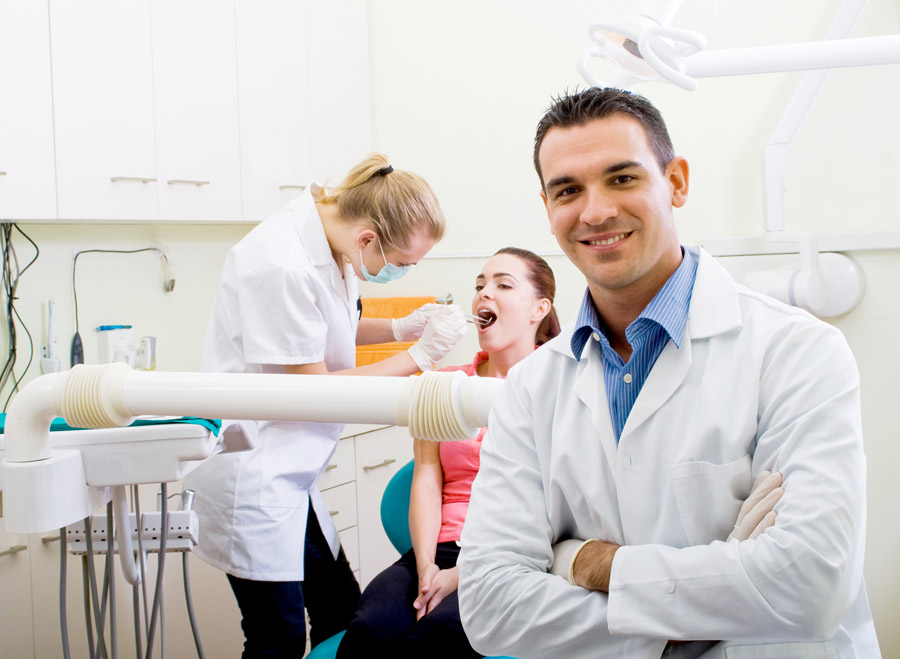 Ready! Get Set!… hold on for one moment:
Are you ready to apply what you have learned and itching to set the world on fire?
Are you ready to get out from underneath of someone else's rules?
Are you outgrowing the make-do start-up leased space and are ready to go bigger, better and build your very own?
Are you outgrowing the ancient office purchase and are now ready for the forever dream office?
Whatever stage of your career or circumstances you'll be starting from; let's examine your options and or choices, with HJT, prior to
Your Dental Office Design Options
First let HJT clear the table of a few myths, for you…
"If my buddy, the do it yourself king, designed his own office…surely I can too."
No doubt you were in the top of your class and can restore a tooth-like no other, but unless you're relatively creative, the conscience of dental design ergonomics, the flow, the form and function of dental offices, adequately versed in the building sciences, up to date with all the current building codes, familiar with the current American with Disabilities Acts…it would be better to stick with doing crowns and bridges.
"I can get my office design for free by the Equipment Supplier."
I think we are all too well educated and wise to truly believe the "free" falsehoods.
The answer would be "No" if Dentists were to inquire whether the Equipment Supply company would design the Dentist's new office "if" they will not be purchasing any new equipment from the Equipment Supply company. Not to mention whether their design document can/ could be used for building the Dentist's office. This adage "You pay me now, or you pay me later." comes to mind every time this topic surfaces.
If it's true and wise that, "The shortest distance between two points is a straight line", then wouldn't it make sense to invest in the services of experienced experts to navigate you to get from point A to Z?
Facts and Processes, relating to the design options, to consider:Start with your DIY design ideas > take to Contractor for estimate > take to Architect for analysis of ideas (Go/No Go…could start over from scratch) > Permit > Construction.
Start with your DIY design ideas > take to Architect for analysis of ideas (Go/No Go…could start from scratch) > Permit > Construction
Start with Equipment Supplier design > take to Contractor for estimate > take to Architect for correction of ideas (could start over from scratch) > Permit > Construction
Start with Equipment Supplier design > take to Architect for correction of ideas (could start over from scratch) > Permit > Construction
Start with Architect design > Permit > Construction
Most jurisdictions, in the US, require architectural design work to be either performed by or to be directly supervised over by Architects licensed, in their State, which they affix their professional seal on prior to submitting the construction documents for permit review and approval.
Work not performed by or has not had direct supervision over by licensed Architects eventually will need to have Architects take responsibility for the technical accuracies, codes adherences' and ADA Guidelines' compliance before affixing their professional seal to the design work and it being submitted for permit review and approval without the Architects providing any guidance or involvement in the dental design tasks, an area they are highly and the best qualified to perform. Again, how does not having an Architect working on your office design, as required by law and advocating on your behalf, the best for you and your interests? It Isn't.
You deserve the benefit of a better use of the project timelines, greater value for your money and the creativity, knowledge and experience (your project will demand) by having an Architect lead the project from planning to completion. Start with HJT because you not only deserve but should demand the best value and result for your investment.
Design by Dental Architect…BEST Option.
When deciding on proceeding with building your new office, you either embrace the costs mind-set or the investment mind-set; depending on which one you choose…you can limit the potential or explore the possibilities.
Have you ever stopped a procedure and without written or verbal instruction handed the patient off to another specialist to apply their clinical skills to finish the procedure? … of course, you wouldn't. So why would it not make sense for the designing and construction of your office, which you will be investing hundreds of thousands, perhaps millions of dollars to do, to be started with the experts that will be on there from the start to the end?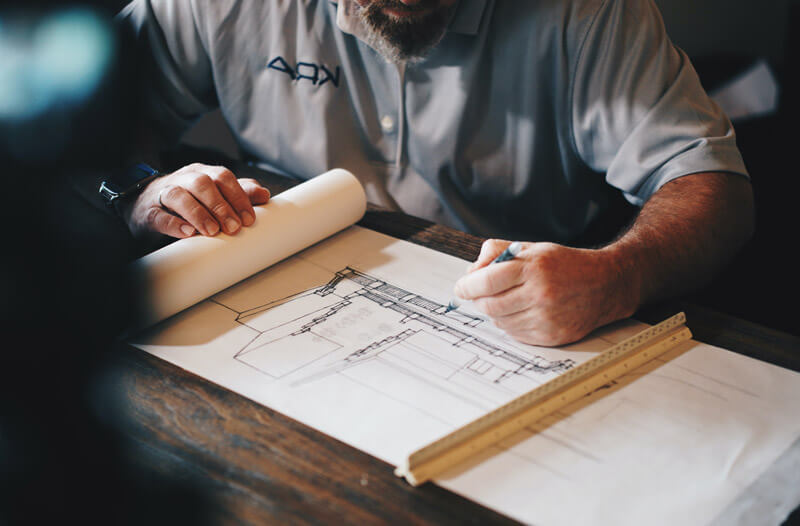 The Dental Architect is an important role to fulfill on your project team, they come to you being:
Educated in the sciences of building design and construction.
Visionaries with Creative abilities to balance and blend functionality, flow of human and technology activities and the right touch of aesthetics.
Trained and Experienced in the assignment of spaces, the interaction and interdependence relationships between those spaces; and the appropriate assembly and system to obtain the optimum performance desired
Accountable for and Responsive to the proper flow of technical information, codes interpretation and responses needed for all construction related issues/ clarifications to the appropriate team members responsible for the work.
Comprehensive and Cohesive, from initial inception of conceptual ideas to every detail needed to the construction completion.
Collaborative and Knowledgeable, there are many of the project partners that are relying on information and directive from the Architect to stay current on the developments and to stay on track throughout the project. You need to have a team member that has knowledge and know how to be a team player.
Solutions, surely there will be errors and omissions surface sometime during the project, especially during the construction phase, it's reassuring to know that there's a natural problem solver at the helm of your project.
Resourcefulness is one of the many ingredients needed to have successful projects, from inception to completion, having the right and appropriate kind of resources for handling uncommon challenges needing unconventional solutions.
Oversighter, there will be individuals who will court you with the notion that they, themselves, have everything under control and there is no real need to have an Architect involved in the project, once the permit is approved and construction is proceeding. We can't disagree enough…the purpose of a built-in check and balance protocol, known as, Construction Administration existence is to ensure that the Contractor adheres to building and installing what has been designed…not what they want to freely do.
Licensed, this is self-explanatory, it's required by law, and HJT can be licensed in all 50 States, when required.
HJT's Superpower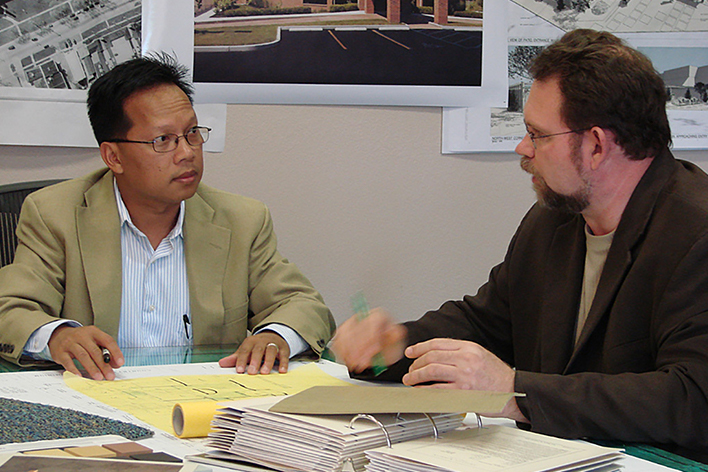 HJT is the Brainchild of Dr. H, along with his two co-Founders, Mr. Jim Jarvis (Architect) and Mr. HanH Tran (Designer), they created HJT for a sole purpose… helping Dentists create, design, and build their Dental Offices. What makes HJT unique and defines its success, you ask…their Superpowers of course, three power sources equally and significant in resources, collaboration and deliverability.
"Only Dentist understands Dentists' needs and wants" – Dr. H has got it.
---
"The Big-Picture Architect to direct, guide and oversee the project" – Jim has got it.
---
"Designer with Unbridled creativity & the perfect amount of relevant technical details – HanH has got it.
William Huntzinger D.D.S. (aka Dr. H)
Dentist
Dr. H is a wet-fingerd Dentist with over 3 decades of learn-by-trial experience. His passion and commitment to his vocation, Dentistry, continues to drive him to learn new treatment techniques, processes and along with implementing the latest technologies in and for the care of his patients. His accolades are heard and confirmed through the love and smiles from his long-time staff members and 2-3 generations of loyal patients.
Another arena Dr. H invests his time and energy in is the acquisition, consolidating of underperforming and small dental practices, turning them around into thriving practices, also creating new and or expanding existing building facilities to provide and service patients with better care with convenient access. Which lead to the forming of HJT.
Dr. H, on his down time, enjoys golfing, fishing and spending time with family and friends, when he's not attending CE courses learning how to improve himself and his practices.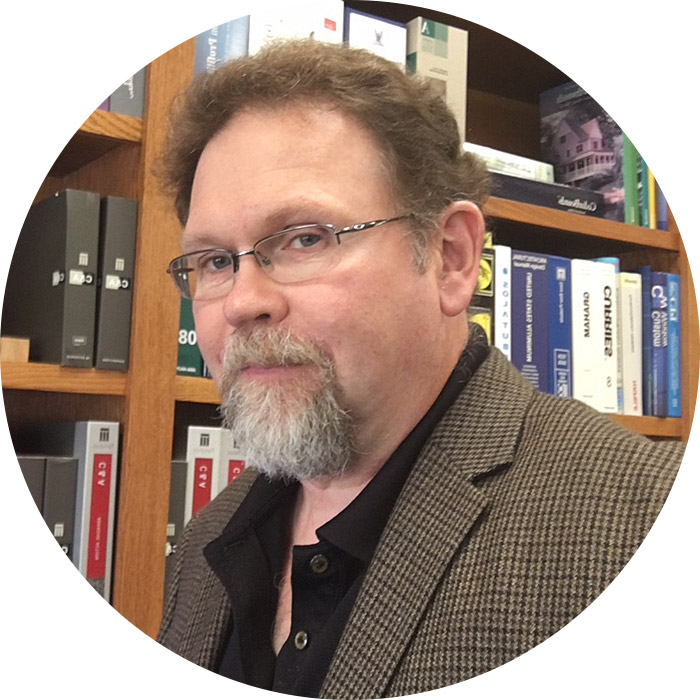 Mr. Jim Jarvis, AIA, NCARB
Architect
Mr. Jarvis is a member of the American Institute of Architects (AIA) and registered with The National Council of Architectural Registration Boards. He brings over 3 decades of experienced in designing, managing and overseeing building projects and project teams for various building types and sizes. He is charged with the daily operational duties and oversight of all HJT's building projects.
Beyond his project responsibilities, Mr. Jarvis also host an internet talk radio program "Straight Talk" Tuesday evenings every week covering everything about dental office design, construction and more.
Mr. Jarvis, to relax, enjoys building and creating things, working with various medium but he mostly favors working with copper.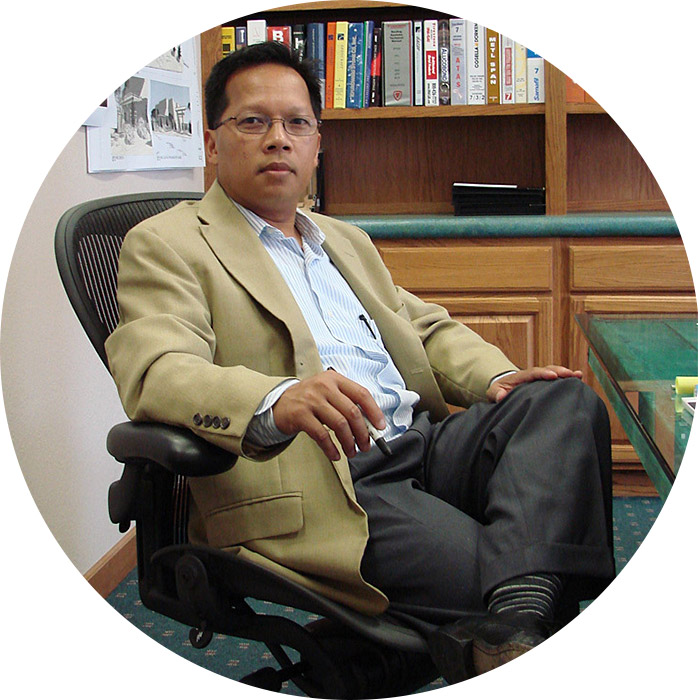 Mr. HanH Tran
Sr. Design Director
Mr. Tran, brings over 3 decades of experienced in designing, managing and overseeing building projects and project teams for various building types and sizes, including Technology Centers, Factories, Corporate Offices, Museum, Healthcare and Dental. He is charged with the daily client liaison, design development and execution, Construction Administration and oversight of all HJT's building projects under construction.
Beyond his project responsibilities, Mr. Tran is active online as a contributor/ moderator on a professional media platform for Dentists worldwide on dental office designs and dental practice related topics. He also is a collaborator on weekly published blogs topics and content, on everything dental office related. Mr. Tran is also a co-host an internet talk radio program "Straight Talk" Tuesday evenings every week covering everything about dental office design, construction and more with Mr. Jarvis.
Mr. Tran, to relax and recharge, enjoys spending time cooking with family and friends, landscaping/ gardening, stimulating conversations and participating in or as a guest speaker on topics of interests.
HJT's Process
Consultation > Programing > Analyzation > Conceptualization > Collaboration & Communication > Implementations > Bidding & Permitting > Construction > Completion

Consultation
A hard look at your Business Plan, your Production Numbers, your Skill Set, and your Timetable, with Dr. H, to analyze and strategize a path towards achieving your goals. An optional exercise, regardless of where you're in your career.
Programming
Programming (aka Design Programming) is the first and important task that HJT feels strongly about getting it right, out of the gate. It defines the project's overall objectives and criteria. Typically formulated in collaboration between the Dentist and HJT. The Programming is shared with the entire project team, so all team members are informed of the project direction, goals, and objectives to be attained throughout the project, through completions.
Analyzation
Analyzation, (a look at the big picture), of the available information relating to the space / building, site, structure, utilities and the project Programing allow HJT to ascertain the strengths, to capitalize on, and the shortcomings, to overcome, influencing the design approaches.
Conceptualization
The communication tools HJT uses in conveying, to the Dentist, the interpretations for the spatial allocation, placements and function of the new office. This may take several iterations until the flow; the form and function of the office aligns with the Dentist's visions.
Collaborations and Communications
Two key factors that can make the difference between success and failure on projects. It's an area of HJT's strength and priority to ensure transparency and communication between all the entire team members. Teamwork and accountability are a must for all members involved with and responsible for design tasks. These team members may include, but are not limited to, The Dentists, Architects, Engineers, IT and Equipment Specialists.
Implementations
Goes into full speed, with the design being overlaid with Architectural elements/ features specified and detailed, Mechanical systems, Electrical distributions, Plumbing systems; solidifying, integrating the systems and components in their assigned spaces; dotting the I's and crossing the t's, while getting ready for bidding and construction.
Bidding & Permitting
These two tasks are executed simultaneously without exceptions. HJT has found and believes that when working with a well-designed and detailed drawing documents, the Bidding and Permitting process typically can be achieved at the same time; ultimately condensing the timetable and saving time.
Construction
Construction successes happen when the Design Team members and Construction Team members collaborate and provide the checks and balance between design and construction, ensuring constructability and design integrity integrated smoothly.
Competition
Final walk-through, equipment startup, warranty and the handoff.