5 Characteristics of the Best Dental Treatment Room Floor Plans
Posted by HJT Design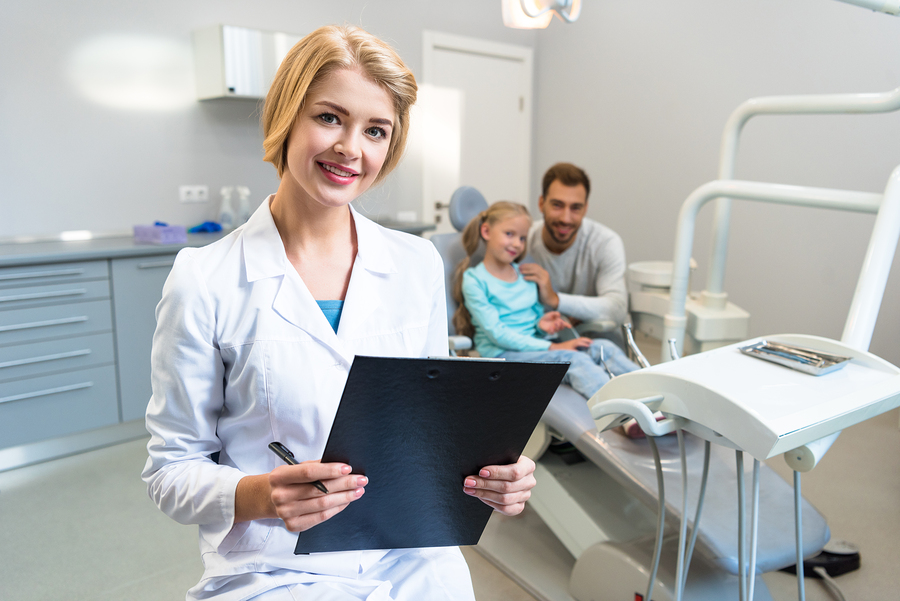 Making the decision to build, upgrade, or expand your dental office requires a great deal of planning and preparation. Before getting started, it's important to have a strategy in place.
The first step before embarking on any plans to create and design a dental office floor plan is to have clear cut objectives about what goals you are hoping to accomplish with this project.
It's also important to keep any future business needs in mind during the planning stage as well, to avoid having to do more expensive construction or re-design projects in the near future due to expansion, growth, or lack of proper planning the first time around.
Here are 5 important dental office treatment room floor plan characteristics to consider:
1. Proper Dimensions
One crucial factor to consider when creating a new floor plan is the size and space of the area you have to work with. Not having the proper dimensions and measurements can be a devastatingly costly error. Ensure that you will have the appropriate space to accommodate necessary dental equipment. Having plenty of room to move about freely and work comfortably is key to accomplishing a successful dental office design project.
2. Cabinetry Placement
Careful consideration should be made when planning out cabinet placement in the treatment rooms. Cabinets can make or break having the right amount of space in a treatment room to move about efficiently.
Current trends include a cabinet in the 12 o clock position for the dentist, as well as a support cabinet on the side for the dental assistant.
3. Ceiling Height
Since patients spend a lot of time looking up towards the ceiling, consider the ceiling as your fifth wall. Feel free to use the ceiling as a decorative element too.
Elevated ceilings make a room appear spacious and open. The average ceiling height in the American home is a mere 8 feet, but in a dental office, the ceiling should be at least 9 feet in height.
Adding extra ceiling height provides patients and staff with a welcoming and relaxing feeling in the treatment room, so the sky is the limit here.
4. Materials
When choosing materials for your dental office design, it's important not to skimp on the materials.
For example, skip the laminate floors, as they appear cheap and can be noisy. Tile floors with grout are also not the best choice as grout is difficult to keep clean, and dental stools and chair wheels can become stuck in the grooves. Instead, opt for vinyl plank flooring.
Having proper lighting is also extremely important. Not only does lighting affect mood and behavior, but also not having proper lighting can lead to eye fatigue and strain.
5. Open Concept
Consider selecting an open floor plan for your dental treatment room. An open floor plan concept can accommodate both right and left handed dentists working in the same room, as well as give the assistants more room to work comfortably.
Open floor concepts also appear less claustrophobic and cluttered, giving the treatment room a grand presentation that patients and staff will appreciate and admire.
Keep in mind; your treatment room is where you work your magic, so make it a space that will grow with your practice for years to come. Contact us today for a free consultation, and let's make your treatment room dreams a reality.