COVID-19 And How It May Affect the Design of Dental Waiting Rooms
Posted by HJT Design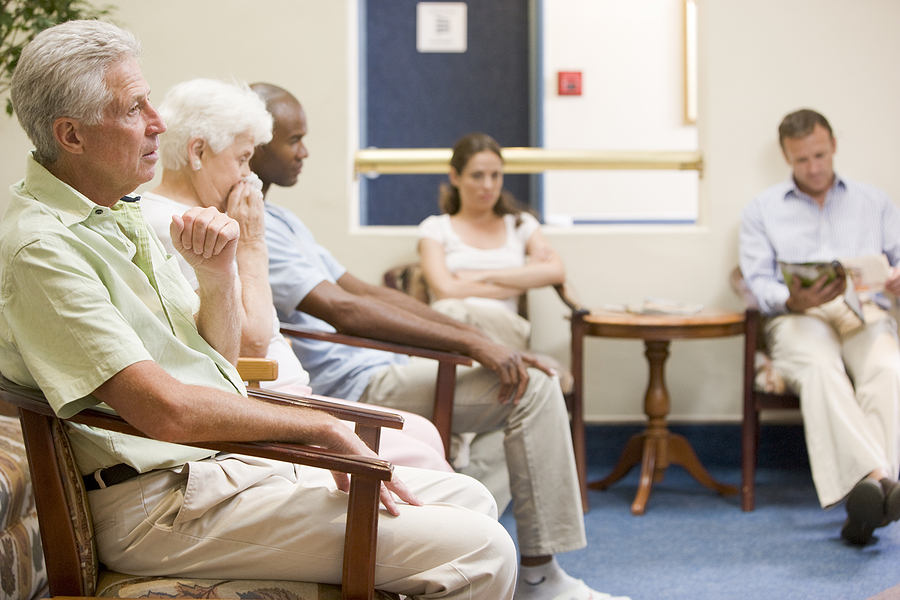 Whether you call it The Waiting Room, The Reception Area, or Patient Lounge; it is just semantic. Due to CDC's mandates and guidelines for slowing down and or reduce the risks of spreading COVID-19 virus, changes had been made to all current waiting rooms, not just for dental offices but for many businesses, and prompted many dentists to asked these common questions amongst many dentists are "What do I do with my current Waiting Room?" or "Do I still need a Waiting Room, going forward?"
Prior to the arrival of COVID-19 the design of waiting rooms were focused on aesthetics, comfort, and amenities to make the best impression, set the mood and expectation, and gleaned the best patient's experience one could expect. Since its arrival, COVID-19 had certainly upset that applecart…
Patients reporting for their scheduled appointments are asked to notify Front Desk staff, via phone or text message, that they have arrived and are instructed to remain in their cars until being notified enter the building for temperature check and cleared to go back to the treatment rooms for cleaning/ treatments. Companions to accompany the patients in treatment rooms…nope, not going there.
· The open and approachable reception desk is now divided and partitioned off with plexiglass sneeze guards.
· Arrows/ Decal on the floors reminding you to adhere to the 6' Social Distancing recommendations.
· The once well-appointed waiting room with seating to accommodate several families/ groups is now barely furnished with settings resembling quiet libraries reading areas, if being used.
· The Children's corner, Internet/ Game Stations, Beverage Station, Magazine racks including the code require drinking fountains are all but sitting dormant and unused.
The questions begging for answers are numerous and many times the only right answers are "It depends". The following questions and answers are food for thoughts and the actual case scenarios should be consulted with design professionals familiar with the dental environments for their assessments and recommendations.
How to Create an Awesome "Patient's Experience"
Assuming that the quality of treatment will remain "awesome" and staff to patient interaction remains outstanding, that leaves the physical environment to tell its own story…We care about your health and safety and this is what we are doing or did: x,y,z.
How Long Will the New Setup be in Place or Will it be With us Permanently?
This is a TBD answer, the barriers (sneeze guards and social distancing) currently in use are minimum requirements, mandated by Health Officials, to allow business to reopen for business and dentists to see patients. The barriers and decals should be temporary and easily removed. If the barriers become permanents, as part of the health guideline mandates, consult with design professionals familiar with the dental environments for their assessments and recommendations to integrate the barrier elements into the design aesthetics accordingly.
Can I or Should I Repurpose the Waiting Room for Other Administrative Functions?
Physically changing wall location and room sizes of existing office space can be a bit tricky and if not done properly the result could create odd looking, if not feeling, spaces with little added values. The right answer would be "You can, but should you?"
Can I or Should I Repurpose the Waiting Room into a Treatment Room?
The answer to this question would often warrant a quick and stern "No". The flow of the current office layout is often done with extreme intentions and purposes to divide public spaces and clinical spaces with the business often placed between the two public and clinical zones; repurpose the waiting room into additional clinical space should be thoughtfully assessed for added values and effects to the overall traffic flow.
Do I Really Need a Waiting Room, if Yes…How Big or Small?
There are offices that do not have traditional waiting rooms, pre-COVID, however, their office location, business model and scheduling play a major role in not having a waiting room. Assess how well your office has done in the current scheduling model and consult with your design professionals familiar with the dental environments for their assessments and recommendations on how to appropriately use the current waiting room.
If you're planning for a new office, perhaps include a small reception area with quaint seating alcoves to allow patients the opportunity to decompress, if needed, and not feeling rushed from curb to chair…after all the initial handshake is an important part of the "Patient's Experience".
There are still many questions with no definitive answers as to how long the current mandates will stay in effect or will it be a permanent fixture for the dental office's waiting room. What we all know and can agree on is that changes had taken place, due to COVID-19, many offices had, at the minimum and visible, installed all require sneeze guard barriers, social distancing decals, seating separation, patients' check-in/check-out protocols and discontinue offering or using many if not all common amenities found in dentists' waiting room.
Though many are nervously waiting for mandated updates to make decisions on making physical changes to their waiting rooms; many have also taken proactive measures to make nonstructural changes that ultimately yield both immediate and long term improvements within the waiting room environments. Asides from sneeze guard barriers and social distancing recommendations, the nonstructural changes can include one or more of the followings:
· Adding portable air filtration systems into the room to help filter, deodorize, and sterilize the air.
· Adding UV-C irradiation arrays within the HVAC ductworks to sterilize the air of pathogens; or uses portable UV-C units to sterilize the air and surfaces within the rooms.
· Updating or replacing interior finishes to products that are less susceptible to harboring pathogens, easier to clean and keep clean, which may include furnishings.
Structural changes to existing waiting rooms may be cost prohibitive, too disruptive to the practice or simply not achievable due to various constraints. The design of future waiting rooms will be determined by regulatory minimal requirements, but ultimately the individual dentist owners makes the final design decisions for his/her waiting rooms while complying to the mandates of the time.
There is no denying that COVID-19 has affected how waiting rooms are currently being used, in some cases not being used. Physical or structural changes to existing waiting rooms may not be necessary or possible, depending on individual cases. If you're planning or designing a new office/building, communicate your needs, concerns and future practice plans with your architect/ design professionals so the designing and implementation will meet the current required guidelines, but with built-in flexibilities for changes, as needed.
Why Choose HJT
Your dental office is a direct representation of you and your visions, therefore it is important that it reflects you and the quality of care you provide to your patients, in the best light possible; therefore having project team members who has years of experience, vast knowledge, understands the big picture visions and the nuance of details for dental, architecture, design, construction and respect your visions will you championed your project objectives with deeper insights and clarity.
We welcome the opportunity to bring to light and fulfill your visions through insightful designs that meet your clinical requirements and aesthetic criteria while optimizing efficiency and functionality for your practice's short-term and long-term needs. We invite you to contact HJT (866.213.1268) to start the dialogue regarding plans for your current or new office plan and how we can, through design, bring forth your unique visions. We look forward to talking with you soon.