Preliminary Site Designs: What Is It and Why Do You Need It
Posted by HJT Design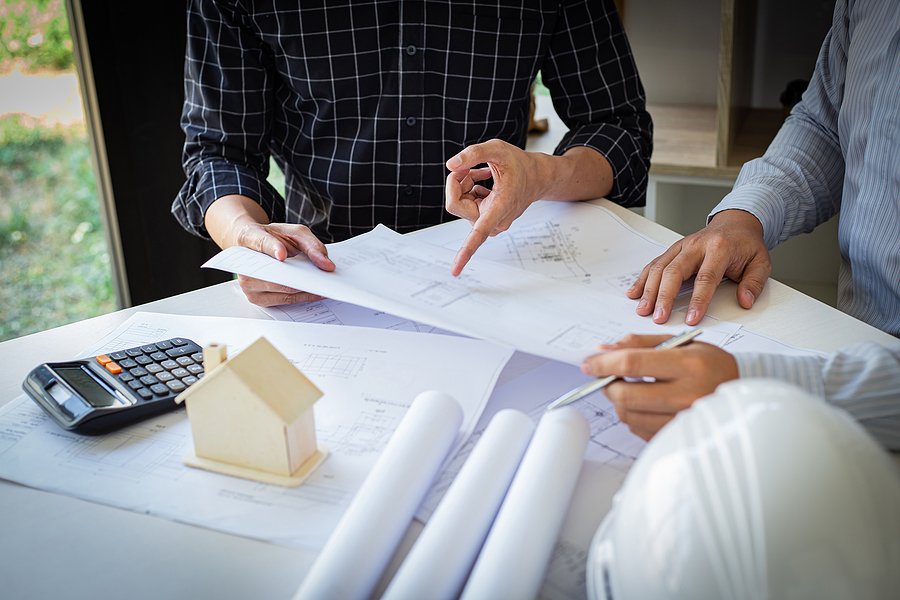 When seriously considering a land parcel for purchase to build your new office building on, there are endless items and tasks on the checklists needed to be gathered and completed; before the agreed Due-Diligence date ends and final purchasing details and negotiations can play out to finalize the purchase transaction. It would not be wise to not perform a thorough Due Diligence process, to be able to be as informed as possible, prior to heading into the home stretch.
A valuable tool that is often underutilized or not used until after the purchase transaction is completed, which (in our humble opinion) we believe better serves as a decision-making tool used prior to engaging in the final purchase negotiation…this underutilized tool is known as the "Preliminary site Design".
Though the Preliminary Site Design isn't a required task, it is often not used, and at best underutilized; typically due to not having competent or well-rounded advisor/ team member on the front end of the process, who understands the value of having such an important decision making tool which can help to determine the go/no-go decision, before the purchase, rather than the oh-no discoveries, requiring costly remedies.
When engaging into the tasks associated with the Preliminary Site Design; the minimal information needed would be…
The survey of the property providing information which includes, but not limited to: Property Boundary lines, Setbacks, Existing structures, Topographic information, Easements, Trees, Access drives, Utilities, Right of Way, Wetland areas and Flood plain.
The potential size and shape of the building structure, including future additions. This is different from the largest allowable building that can be built on the property but the proposed building is sized and shaped to house your new practice. This information would be best formulated by an architect or designer.
The size and geometry of the proposed building can be conceptual in nature or more detailed; enabling the site design work to be done in a more productive manner, leads to better focused execution.
Land development design tasks are best done by civil engineers, determining how to best handle land usage and surface water managements and containments. However, when it comes to designing the building and how the business' functional needs and logistics can be best met and integrated onto the site (aka Preliminary Site Design) the task would be best done by the architect, or at minimum led by the architect.
The Preliminary Site Design doesn't solve answers such as "I have plenty of land to do whatever I want" or "My broker said I am good". What we strongly advocate is that the Preliminary Site Design be utilized, as part of the Due Diligence tool, to define and confirm the potential and optimal use of the land parcel matching up (or not) with your business plan…prior to moving forward with the land purchase.
Items that may impact how a site can be utilized and items which can be avoided or rectified in doing the Preliminary Site Design:
Existing building structure/s on a site, if large enough, may be grandfathered for zoning and building related requirements compared to building a new building on the same property after demolishing the existing building; working with more restrictive codes and ordinances, limiting usability options.
Setbacks determined the limits of where the building may be located from the property lines, narrow or deep sites can force the building location farther into the property diminishing desire visibility.
Topography information shows the peaks and valleys of the site so the building placement on the site can minimize costs associated with reworking the site.
Flood plain and wetland boundaries identify areas that are typically not buildable in.
Existing easements (access or utilities) that may prohibit placement of building structure within or needing to be relocated to allow more ideal placement of proposed structures.
Access onto or off the site to provide safe, convenient and logical traffic circulation patterns.
Utilities locations and or augmentation to better service the building and site.
Refuse dumpster location and snow piling/storage.
Signage location
Landscaping
Parking and circulations.
The Preliminary Site Design is a valuable tool that is used to identify and confirm how the site can (or cannot) meet your business plan needs. It identifies the highs and lows of the site and the potential remedies; provides information to assist you, the purchaser, with definitive and executable designs which could also be used for acquiring preliminary site development costs; and further informs you with knowledge/ information to better make a purchasing decision.
We believe including the Preliminary Site Design in your Due Diligence process is an investment with good returns.
Why Choose HJT
Your dental office is a direct representation of you, the dentist, and your vision. It's important that it reflects you and the quality of care you provide to your patients. We welcome the opportunity to bring your visions to light through insightful designs that meet your clinical requirements and aesthetic criteria while optimizing efficiency and functionality for your practice's everyday needs.
With our years of collective knowledge and experience we have a deep understanding of the functionality and unique needs within the dental industry. We invite you to contact HJT at (866) 213-1268 to start the dialogue regarding a plan for your current or new office and how we can implement your unique visions. We look forward to talking with you soon.