Experience: 5 Ideas for Remodeling Your Dental Office
Posted by HJT Design
There are many things one can do to improve their patient's experience in their office. One of the most effective ways is to renovate or update your preexisting space. Whether the renovation stems from needing more efficient working environment or simply wanting to freshen up for a new image it must be done in a well thought out and planned manner.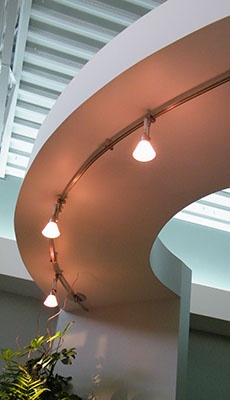 Keep It Simple and Clean – We all have but one chance at a good first impression. A dark, cluttered and/or neglected office can call the quality of your dentistry into question in the eyes of visitors. A clean and well organized office with lots of natural light, spacious rooms, soothing colors, and simple patterns can help patients feel at ease and project a higher level of professionalism and care.
Easily Accessible Reception Desk – The quickest and shortest route between two points is a straight line. With that though in mind, wouldn't it make sense to locate the reception desk close to the entry door? Place it deep in the heart of the waiting area and new patients may have to hunt or trek through a full room of peering eyes. Make it easy and quick to access to reduce undue stress and confusion.
Good for the Kids, Good for Everyone – Sometimes patients need to bring young children to their dental appointment for whatever reason, sometimes even bringing multiple children with them at once. If families with young children will be part of your patient base then you'll need to make your office kid friendly. Otherwise, they'll likely go to the dentist down the street with a children's play area. If space permits the option, include in your renovation a small children's area semi-separate from the main waiting lounge but not isolated or unable to be supervised. Children areas should not be located near or next to the reception desk nor near high traffic areas where they can be disruptive to the business functions of the office. Carefully selected toys and children's games can help entertain the children and keep down the stress level for both staff and parents.
Familiar and Simplistic – Clinical spaces, such as Treatment Rooms, if designed and setup all to be the same, can minimize the needs for staff to unnecessary adjust or adapt every time they work in or set up the treatment rooms. Everything has its place, the same location in every treatment room, a duplicable system, all on autopilot. Highly functional and efficient room setup will require less time to setup and turn around; familiar environment means less stress patients.
Invest in Good Furnishing – Furnishing is one area which can yield a huge impact. Quality furnishing with good support and contemporary upholstery which are designed to withstand just about any potential user demand can afford users extra chair time without discomfort, adding to their overall level of comfort. Select easy to clean upholstering with patterns that could hide any potential mishaps. Provide a mixture of seating for various grouping options, avoiding the typical Emergency Clinic waiting room arrangements. Also include a Bariatric chair or two to accommodate the special needs without risking blowout to your standard chairs. Overall, quality furnishings are good way to show your staff and patients that you care.
There are many more dental office renovation ideas to consider. However the most important objectives is to make your office more productive and efficient, and lessen the burden on your staff, while also improving the dental experience for all of your patients. The 5 renovation ideas above can get you started in the right direction towards creating and providing a noticeable difference your patients can appreciate.
HJT loves helping create amazing dental offices! We would like to hear about your project. Click the schedule a free consultation button below or contact us to setup an appointment.
Ohio Office: 419-517-5370
Florida Office: 419-410-1562