7 Insights on Running a Successful Dental Practice
Posted by HJT Design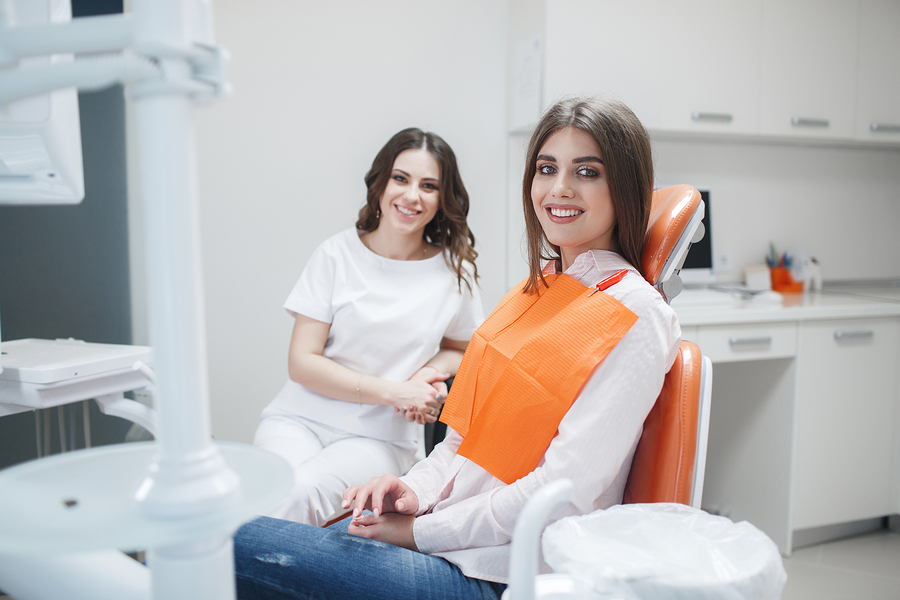 The look, feel, and design of your dental office are a large part of what determines your patient retention rate. Though the quality of your dental services certainly matters, if customers are not comfortable with the design of your office, they will not be back for subsequent appointments. Below, we shed light on a couple tips that will help your dental practice maximize revenue and encourage patient loyalty.
Engage Your Patients
Engagement is the name of the game. Ideally, patients will be able to easily interact with your front desk representative in a direct manner. Even a slight flaw in the design of your dental office has the potential to make interactions more challenging than they should be.
There should be a clear line of sight as well as a clear walking path directly to the front desk. This way, patients will not hesitate to interact with your staff, learn about the merits of the practice, and feel that much more at home while waiting for treatment. Make an effort to engage your patients from the moment they walk in the door until they depart and they will feel as though your dental office genuinely cares about their well-being. Engage your patients, earn their trust and you will have set the stage for a long-lasting, mutually beneficial relationship.
A Properly-trained Staff Heightens Patient Retention
The quality of your dental services certainly matters, yet interactions with staff members has the potential to make or break your dental practice. Hiring the right support staff is only part of the challenge. Staff members must be properly trained in order to make patients feel comfortable and willing to come back for additional treatments, procedures, cleanings, etc. Everything from the manner in which your staff communicates to their attitude and general professionalism matters a great deal. Provide your support staff with the training and education necessary to succeed and they will look forward to interacting with patients.
Create an Office Culture
No two dental practice office cultures are the exactly the same. Everything from the design of your office to its communication systems and leadership style play a part in shaping its culture. Dental practice design is particularly important as its nuances determine how easily and frequently staff members are able to communicate with one another as well as with patients. Every single staff member should be crystal clear on the practice's values as well as his or her unique expectations.
Your Practice Should be Unique in Some Way
A unique office design created with the assistance of our design professionals will go a long way in helping your dental practice define its niche. Just as important is the fact that a unique quality/service helps retain customers across the long haul. Even if you simply emphasize a specific specialty on your website, social media, or advertisements, it will help separate your practice from the pack.
Our dental design consultants are here to ensure your dental practice design helps maximize your revenue. We sweat all the small stuff of dental office design to help dentists attract and retain patients. Our team understands the nuances of the industry as our organization was founded by William Huntzinger, D.D.S. Our expert insight really does make a difference. Reach out to us today to talk about your dental office design plans.