7 Mistakes to Avoid With Your Dental Office Redesign
Posted by HJT Design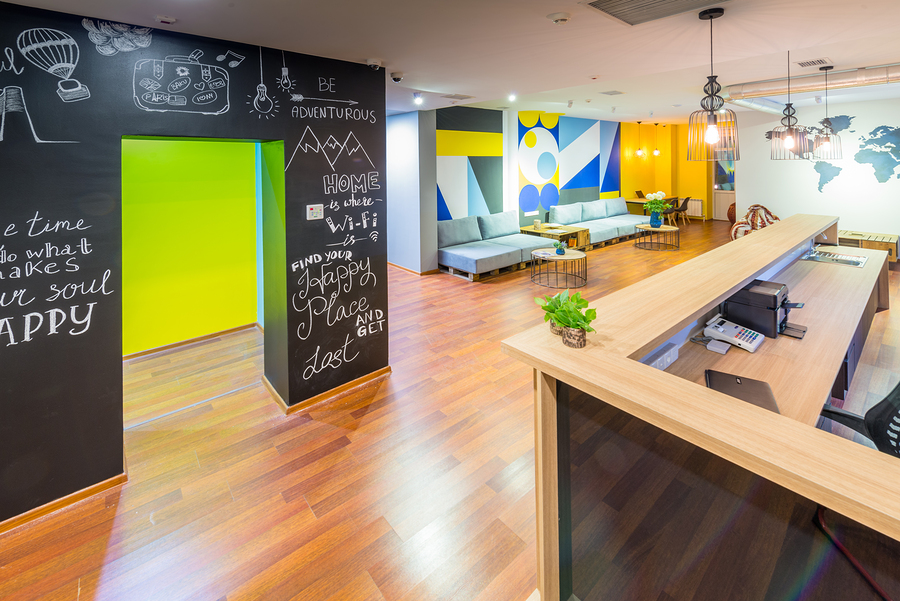 Making major changes to your office space can be extremely stressful. A total dental office redesign, or even a partial one, can be a major investment. It'll cost you time, money, and even a bit of your sanity. It might be a bit of an inconvenience at times for your patients, too. A few minor (or even major) mistakes during your office renovation could end up costing you big time in the long run. However, if you do it right, the return on investment (ROI) that you get will be worth it in the end.
Every renovation project will bring some hiccups and stressors with it. But avoiding these seven mistakes will help ensure the long-term growth and success of your practice.
1. Don't Forget to Identify Your Target Audience:
If you already have an established practice, it might be easy to gloss over this most important step. Every redesign should bring with it a place for exponential growth. Know who your ideal patients are that you're seeking to attract to your new office space. Many of the design elements, style themes, and office procedures should reflect the audience you're hoping to best serve. Failing to consider your patients interests-both new and established- might drive away your current patients and keep new ones from walking through the door.
2. Don't Furnish Your Waiting Room Primarily on Comfort:
You might be questioning this one, since you want your patients to feel comfortable and at home. But in actuality, your waiting room should strike a balance between comfort and functionality. Plush sofas may seem cozy for patients, but statistics show that they aren't efficient for seating, as most patients don't want to sit directly next to strangers. Chairs and seating with padded arms and deep cushions also make getting up and sitting down difficult for elderly and disabled patients. Choose comfortable, single-seat chairs with solid arm rests, the ideal combination of comfort and practicality.
3. Don't Forget to Think Storage:
It's natural to consider cabinetry styles for your offices, reception area, and treatment rooms. But don't forget to intentionally think about how you'll store your equipment, dental instruments, and files within those designated spaces. Simple things like desk organizers, file folder racks, and equipment accessories should coordinate with the aesthetic of your unique office. A failure to organize properly will only bring chaos within your office and among your staff.
4. Don't Forget to Build Your Office to Meet Functional Needs for the Future:
This is a biggie because it's easy to think only about those present needs that are unmet and need remedied. When you take the time and invest the money to redesign your dental practice's office space, it's important to strategically plan for the future. Adding an additional operatory room might cost a little extra now, but could bring in exponential income growth over the months and years to come. The same goes for your reception area or waiting room. If your new office design brings in new patients, but you don't have the space to accommodate them, you'll quickly lose them due to lack of convenient service.
5. Don't Forget to Prepare Your Staff to Change Along with Your Redesign:
Your new office redesign will communicate your practice's commitment to quality patient care. Make sure that your staff will be reflecting the same message that your physical space communicates with your patients. Prepare your staff well on the new image, new goals, and new expectations for the office. If your staff looks, sounds, and acts professional, it'll demonstrate your commitment to excellence in everything you do. If you care about your office, you'll care about your patients, too.
6. Don't Ignore the Physical Health of Your Patients and Staff:
This is known as ergonomics. Adapt your space to accommodate the needs of your staff (and patients) for the best possible experience. When your staff can work in a space that is comfortable, safe, and offers ease of movement, they'll work more efficiently and productively. Failing to think about ergonomics could result in unforeseen costs in medical bills, work absenteeism, or even patient injuries. Ergonomics is very important.
7. Don't Use an Inexperienced Dental Office Design Team:
Choosing the wrong team to coordinate and execute your dental office redesign could be disastrous for your practice. Many companies may understand medical office design, but if they don't have actual first-hand industry experience, there is often a disconnect between aesthetic and function. Be sure to carefully choose a dental office design team that doesn't just understand contemporary furniture design or trends in flooring. Look for designers that are also actual dentists. They'll make sure that the finished design won't only look pleasing to your patients, but will also improve productivity and efficiency as you work day to day.
Making your checklist of must-haves and wants for your upcoming dental office redesign can be stressful, but it isn't impossible. The right design team will help you streamline the process and decide the ideal changes to improve productivity, efficiency, and satisfaction levels for your patients and staff as you anticipate growth for the future.
Just don't make any major mistakes along the way! We would love to discuss the plans for your dental office redesign, contact us at HJT today!