7 Things to Consider Before Remodeling Your Dental Office
Posted by HJT Design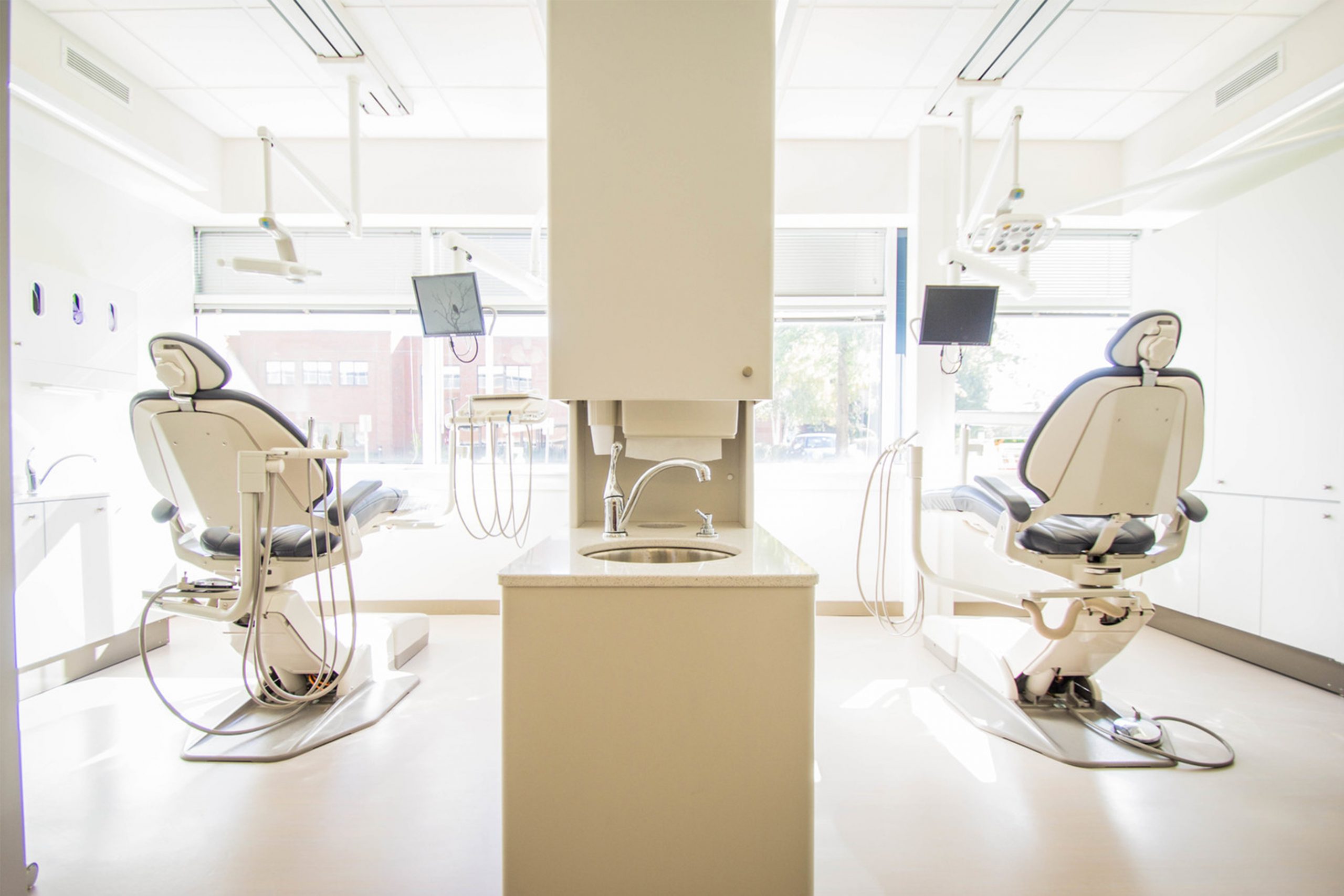 There are checklists and questionnaires and forms that are all available to help you navigate through the process of a dental office redesign. While these are all helpful tools, sometimes, what is needed most are specific ideas to get the planning process started. To help give you a jumpstart on your dental office redesign plans, here are 7 specific factors to consider.
1. Clearly define the purpose of your dental office redesign.
Before you even start meeting with contractors and designers, take a moment to determine what you hope to accomplish with a dental office renovation. Do you have long term goals for expanding your practice, adding new services, or growing your patient base? Or, do you simply want to make your existing space more suitable for your current needs? Clearly identify why the redesign needs to happen and create a plan that fits within those parameters.
2. Identify your personal work habits and the work habits of your partners and staff.
Before you start breaking ground or tearing down walls, take some time to thoughtfully consider your work habits. How many patients do you like to see per hour? How much physical space do you prefer around you while working? What about your dental partners? The staff? Think about these types of habits and needs before you sit down with your consultant.
3. Learn what codes must be followed and be sure to keep your redesign plans in line with all accessibility laws.
If your practice has been around for a while, you may have found that your existing location doesn't meet a few accessibility codes or laws. Whether your front entrance needs to have a ramp installed, your walkways need to be widened or the layout of your treatment rooms needs to be redesigned, making the necessary changes to your facility will not only make your office fall in compliance with all accessibility laws, but you'll become more appealing to a wider pool of potential patients, too.
4. Determine your budget and ways that you can save money along the way.
How much money are you willing to invest into your dental office redesign? Determine this up front. A quality, experienced design consultant will understand the breakdown of a redesign project and be able to offer you realistic changes that fit within your budget. The right consultant won't pressure you to expand leaps and bounds beyond your maximum budget, and they will offer you helpful solutions to keep your project at a cost you can afford.
5. How will this office redesign affect your patients during and after the project is complete?
Don't forget about your patients. They will have questions and wonder what's happening throughout the redesign project. If your hours of operation may change slightly during the project, be sure to adequately communicate the changes with them. Consider noise levels, dust, and the temporary rearrangement of furniture or equipment. How will these things affect your patients' experiences? Remember that even though change can be a very good thing, it can also be difficult for many people. Always reassure your patients and communicate what your plans are for the renovation project.
6. What changes and additions will help give you and your staff a better workplace experience?
Consider what changes need to be made to make your workplace experience the best that it could be. Many of the changes being added will include aesthetic design elements and functional changes to the physical space. However, there may be other changes that could be made to make everyone's day at work significantly better. Ask your staff what changes they would make, big or small, to enjoy their jobs even more.
7. Seek out professional references and recommendations for a dental design consultant.
Finally, be sure to consider multiple design consultants, and don't settle for the first company you meet. A dental office redesign is a complex undertaking, and may require construction work, interior design knowledge, and an understanding of the intricacies of dentistry. Ask other dentists within your circle if they have recommendations for a reputable design consultant. Ask if they would use their company for any future projects. Finding the right dental design consultant for your company is as simple as asking around. The right company for your project will listen to your needs, ideas and questions, and will create the optimal design for your renovation project.
To help you get started on the journey of renovating your dental office, the experts at HJT Dental Design Consultants created a simple tool to help you calculate your redesign construction budget. Afterwards, our experienced professionals can help you design and create a new look to impress your staff, patients, and colleagues. Contact HJT Design Consultants today to learn more.