A Modern Facility is the Key to Unlocking New Business
Posted by HJT Design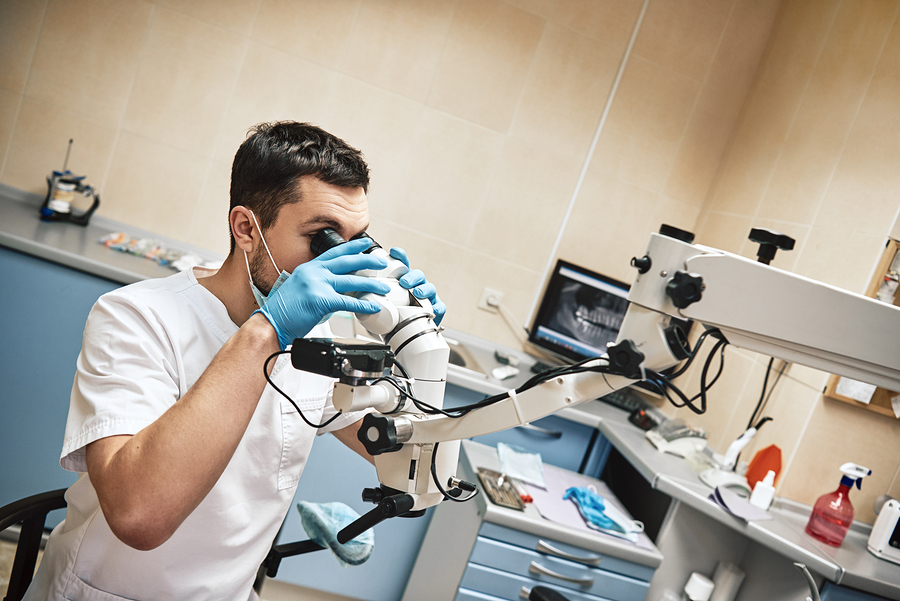 If you've been running a successful dental practice for some time, then you might not see the need for major updates when it comes to your facility. This is generally a mistake. A modern facility can help to bring in more patients, which means that if you never decide to update your existing practice facility, you limit the number of new patients that you could be attracting.
While you might be happy with your existing clientele, you need to continuously attract new patients to replace old ones that leave. The following are just a couple of reasons why a modern facility will help you attract new patients:
1. An Old Aesthetic May Result in a Negative Impression
Even outdated decor can have a negative impression on potential new patients. While older patients may be used to how your practice looks, it's worth updating the overall look once in a while. When a new patient walks through your doors, you want to make sure they have a good first impression. If you have worn out carpeting, old decorations on the walls, and fading paint to welcome them into your practice, they may not return. Why? Because if the look of your practice is outdated, they assume your dental technology and tools are too.
2. New Technology Can Allow You to Keep More Patients
The more specialized equipment that you invest in, the more capable your practice will be to handle all the needs of your patients. Dental practices that have limited technology will often be forced to refer new patients to a different practice. If this is your case as well, then you're essentially giving away business. Those patients aren't likely to come back since you couldn't help them the first time around. Stay up to date on the latest dental technology and consider investing in new equipment when possible.
3. More Efficient Use of Space Allows You to See More Patients
Redesigning the layout of your practice can allow you to make more efficient use of the space that you have. For example, using an open layout may allow you to see more patients at once than if you built separate patient rooms throughout your practice.
4. A More Comfortable Environment Helps Keep New Patients
If new patients are uncomfortable in your practice, they aren't likely to return. In addition to updating the look of your practice, this also includes making sure that you have comfortable seating in your waiting room, making sure that your waiting room is near the entrance (so that patients aren't wandering around your facility in search of the front desk), and making sure that your front desk is by your waiting room. You also won't want your treatment areas to be right by your waiting room since you don't want the patients who are waiting their turn to have to listen to any dental surgeries going on right behind them.
5. Ensure That Your Practice is ADA Compliant
The ADA (Americans with Disabilities Act) requires that you make your practice accessible to patients with disabilities. You'll want to make sure your facility doesn't just do the bare minimum required either. The more accessible your practice is (for example, having a disability-accessible bathroom, making the hallways wide enough for access, adding ramps to your entrances), the more likely disabled patients will be to visit and return to your practice.
A modern facility can help you to attract new patients. For more modern dental office design advice, contact us at HJT Dental Design Consultants today.