Anticipate and Exceed Patient Needs With An Office Remodel
Posted by HJT Design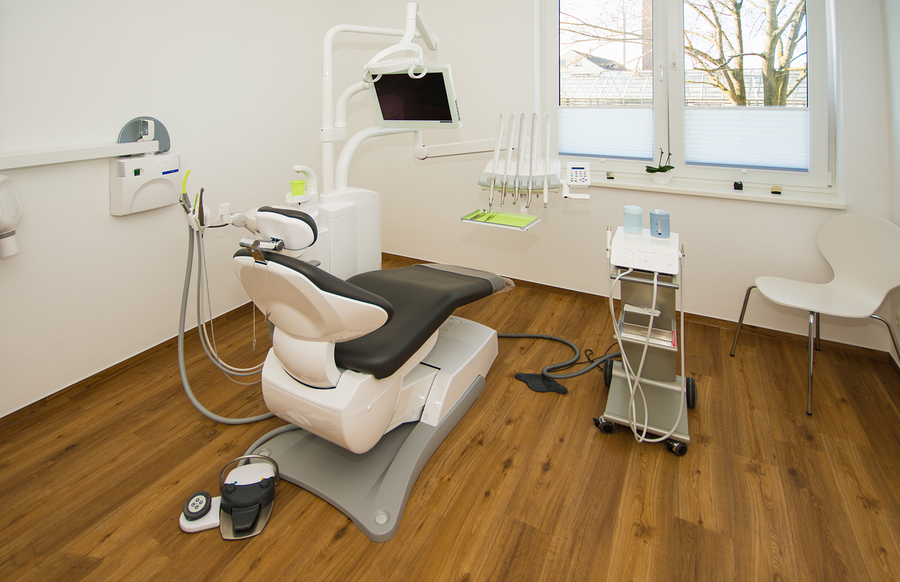 Change is often difficult but is usually needed. When a dental practice begins the redesign process, it's a great opportunity to evaluate every aspect of the office, from operation to decoration, and everything in between. At the heart of any dental office remodel should be the goal of better meeting the needs of your patients. Their satisfaction will mean your success. If you'd like to meet and exceed their expectations, here are seven things to consider with your dental office remodel.
1. Convenience
Your patients look for a dentist that offers convenient services that fit their busy schedules. Use your office renovation as an opportunity to emphasize your commitment to patient convenience. Will you expand your hours to early evening or weekends to accommodate weekday work schedules? Incorporate new technological features to speed up the check-in process and reduce wait times. Re-evaluate how your office schedules patients to optimize your timeliness and efficiency as a staff AND minimize a patient's extended wait times.
2. Great Reviews and Reputation
Patients care about what other patients have to say about your dental practice. Your office renovation should spark new interest in your practice and improve your patients' overall satisfaction. Did you ask your patients about their interests or suggestions for your remodel? What improvements would they like to see? What do they love best about your practice? Use their responses as a guide for the changes you know you need to make in your office redesign. Then, proudly display their reviews in your marketing efforts and in your office. If you have a monitor that plays rotating images, dental facts and information, staff bios, etc., incorporate a slide with patient testimonials as well. This will be reassuring to any anxious patients waiting to be seen.
3. Comfortable Setting
Going to the dentist can be scary for many people. They just don't like it. However, dentists hold the key to reducing the stress and anxiety that their patients feel by incorporating comforting elements into a redesign, starting with the waiting room. Inviting colors on the walls and throughout the décor can influence the tone and mood of the room. Adding a one-cup beverage maker, like one that can brew tea, coffee, or hot chocolate, can warm the senses and help relax your patients while they wait. Appealing magazines help reduce boredom, worry, and frustration while patients wait. Engaging media (audio and visual) can also help create a relaxing atmosphere. Your goal is to keep your patients calm and at ease, knowing that they can trust you implicitly with their dental health.
4. Accessibility for All Patients
Your patient demographic is most likely comprised of a wide range of people with different physical, emotional, and development needs. Is your office as accessible as it could be for all of your patients? If your office doesn't meet the ADA laws and regulations, this is the opportunity to bring your office up to standards and accommodate the needs of any patients with physical handicaps. If you're finding that you've got a growing base of patients with sensory needs, your dental office redesign is the ideal time to adapt ventilation, lighting, and seating arrangements to help those patients feel more comfortable in your office.
5. Affordability/Insurance Options
Going to the dentist can be rather expensive. Your patients could be using their insurance to help bear the brunt of those expenses. Insurance is often the deciding factor on whether a patient will stay with your practice or go elsewhere. While undergoing a dental office renovation, take time to consider which dental insurance plans you might accept, and which customers might be excluded from your services if you choose not to accept other plans. Prioritize which treatment plans you recommend to your patients, and work to fit within their budget. Offer financial plans if possible, and always be clear and upfront about the costs that your patients can expect to incur.
6. Technology Integration
You can jazz up your office with modern furniture, new paint, and updated décor, but today's patients utilize technology in almost every aspect of their daily lives. Incorporating new technology into your dental office redesign should naturally occur, too. From new equipment like digital x-rays or dental lasers, to technology at check-in and in your waiting room, you'll send the message that your services are adapting with the times, too.
7. The Best Staff Around
And lastly, it won't matter what your office looks like aesthetically if your staff isn't warm and welcoming to every patient you see. Make sure that you've carefully chosen staff that will be the living embodiment of your practice's image. A gentle smile, a warm and soothing tone, and a professional appearance will send the message that your patients are in good hands every time they visit. These are the types of things that your patients will write about in their reviews and testimonials that you'll then proudly share throughout your marketing efforts.
Want to blow your patients' minds with a dental office redesign that exceeds their expectations? You can give them a total dental experience that changes the way they look at dental health with an office renovation led by HJT Dental Design Consultants. Contact us today to learn how to get started.