Assembling a Team to Build Your Dental Office From the Ground Up
Posted by HJT Design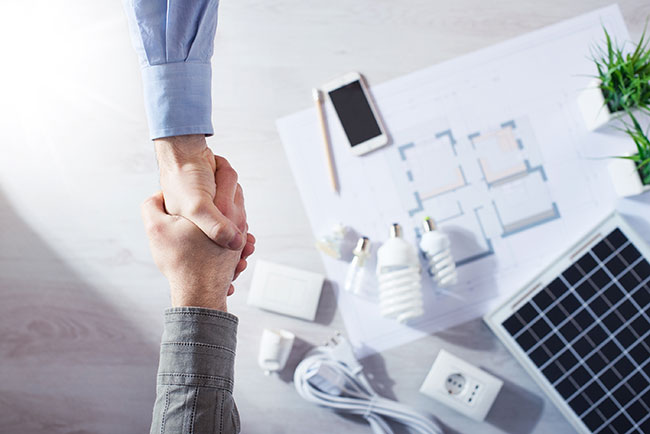 Whether you are opening your first dental office or your tenth, you will have your hands full getting things up and running. After you have selected the best location, one of the most important steps of the process is assembling a team to build and design your practice. This is when it's time to hire in the best contractor and design team to help you set up for success. Follow these steps to find that quality team to build your dental office from the ground up.
Hiring a Contractor
Hiring a contractor is a very delicate and important decision worthy of your research and careful consideration. Begin by writing a short list of reputable contractors in your area. Also, when you are searching for a contractor to build your dental office, there are a few important things to look for:
Proximity to your dental office

Online references

Reviews and reputation

Accessibility
After you have taken these important steps and have finally created your ideal list of prospects, you will want to interview each contractor either in person or over the phone to get a better idea if they will be a good fit for your dental office.
Questions to Ask a Contractor
How much experience do you have with ground-up projects of this size? This is a valuable question, because while they may be a capable and competent contractor, completing ground-up projects of this size may not be in their wheel house. The last thing you want is for your dental office to be built by someone without relevant experience.
Are you willing to provide verifiable, financial references from you financial suppliers and/or banks? This may seem like an invasive or uncomfortable question to ask, but it can often times be the most valuable one of all. It is important to hire a contractor that is in good financial standing, because you want to make sure that they will be able to actually complete the project and won't go belly up and disappear in the middle of building your dental office.
How many other projects will you have at the time of my dental office's construction? This can be a very telling question. If your contractor has a ton of other projects scheduled to be going on at the same time as your dental office, then you can't feel comfortable that your dental office will be a real priority. You can also expect to see more delays in the timeline.
How long have you been working with the subcontractors that you plan to use for my project? When you hire a contractor, you're also hiring anyone that they bring onto the project. You don't want a contractor that will work with subcontractors they don't know or can't vouch for in terms of efficiency or quality of work.
What will the costs be and why? What is your payment schedule like? Before you hire a contractor, you will want to know how much is going to supplies, labor, and profits. It's also important to know when you will be responsible for making the payments due as it could make or break your ability to hire that particular contractor.
Comparing Contractor Bids
Once you have interviewed and compared the answers of all of your prospective contractors, then it will be time to have your final three supply you with a bid for the project. The general rule of thumb with bids is that the middle one is best. The lowest is usually an indication that the contractor is cutting corners somewhere or is desperate for work – neither of which are desirable qualities. The highest is probably not an indication of being much better and is often a waste of money.
Hiring a Designer
The process of hiring a designer for your dental office will be very similar to that of hiring your contractor. Make sure that you have established clear goals for the mood and feelings of each room before going into your interviews with potential designers. Keep in mind that colors will play an important role into the overall design of your dental office, because they can have a huge impact on the mood of your patients, as well as your staff. Also, be sure to keep your patients' moods and feelings in mind when working with your designer to select furniture and artworks for each space of your dental office.
Before you can operate a successful dental practice, you need to construct a great office to support the business. In order to ensure that you are creating a space that will suit the needs of your business in a comprehensive manner, you must hire a high quality contractor and designer. Take the time to do your homework on each in order to avoid costly delays and mistakes.