Tips to Avoid Looking Like an Everyday Dental Office
Posted by HJT Design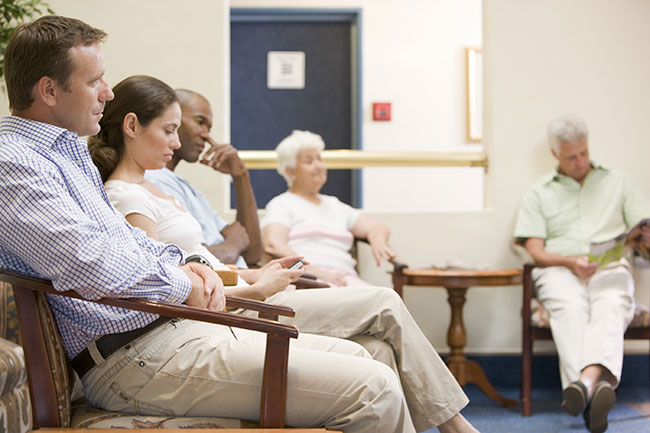 If your dental practice looks like every other practice, retaining patients will be a challenge. Appearance matters a great deal to current patients as well as prospective patients. Dentists and dental office managers who take the extra step of sprucing up their practice with niceties will find patients actually enjoy spending time at the office. Let's take a look at a few ideas that will help separate your dental office from the pack.
A Balance of Function and Form
Though adding visual flair to your dental practice is important, such aesthetic improvements should not compromise functionality. It is awfully tempting to go all out and add an array of stylistic elements to your office. Don't fall into temptation and take it too far. In the end, the purpose of your dental practice is to provide high-quality dental care. The waiting room should be spacious. The bathrooms should be easily accessible from all sections of the office. Walkways should be wide and unencumbered.
Keep Those Minds Occupied
One of the best ways to alleviate patient anxiety is to keep their minds occupied. Place an aquarium, TV, kid-friendly play area, crossword puzzles and other games in your lounge. These forms of entertainment give patients something to look forward to when visiting the dentist's office. Entertainment also serves to settle the nerves before treatment.
Key in on Lighting
Many dental practices have insufficient lighting, depressing fluorescent lights or fancy lights that are pleasurable to the eye but fail to emit ample light. The lighting should illuminate the entirety of the practice, all the way from the front entrance to the dental chairs.
Assess your dental practice's lighting to determine how it can be improved. A well-lit space can transform an environment that patients dread into one that patients look forward to visiting. The perfect lighting will put patients at ease and heighten the odds that they will return for future appointments. Switch out those cold fluorescent lights for cheerful lights that make your dental practice feel warm and positive.
Implement Some Color
You can separate yourself from the pack by adding some color to your practice. Paint the walls with a rich color like red, blue, violet, green or yellow. Decorate the walls with niceties beyond college diplomas. Add colorful images, pictures of the dentist with his staff and patients, and informative posters. Add a window or two so your guests can enjoy a view of the outside world while waiting to be seen.
Easy Access
Your dental office receptionist should not be perched high up above the patients at an elevated seat/desk arrangement. Allow her to sit at eye-level for easy and direct communication with patients. The receptionist's desk should be curved so patients feel welcomed. Though the shape of this greeting space might seem like a minor nuance, it actually matters a great deal. Front desks with sharp angles and elevated seating create an ominous and cold feel.
The walkways throughout the office should be spacious and easy to traverse. Many dental offices have cramped walkways that make patients feel uncomfortable when walking from the lounge to dental chairs, the X-ray room, and other spaces.
Be Detail-Oriented!
In the end, dentists and dental office managers who pay attention to subtleties will enjoy a spike in business. Abide by the advice outlined above and you will create a pleasant vibe that inspires patients to look forward to their appointments. Patients who are satisfied with the service and the feel of the dental office are inclined to become loyal customers and spread the word about the office's welcoming feel.
If you're not too sure where or how to start with the process, contact HJT to schedule a free consultation for answers and knowledge to prepare and empower you in moving forward with confidence.