The Best Location for Your Dental Practice
Posted by HJT Design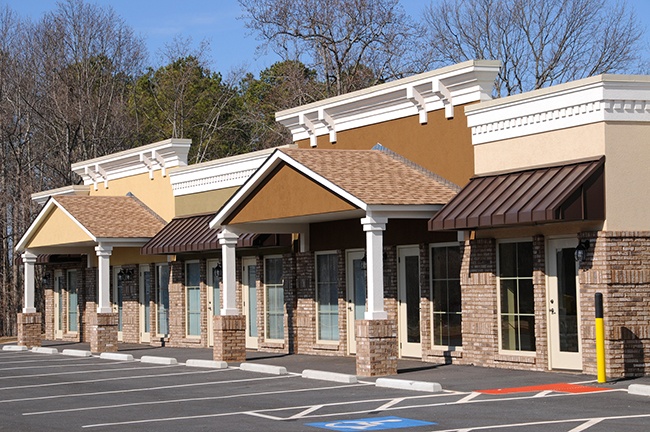 Finding the right – and best! – location for a dental practice is a task fraught with uncertainty even for those folks with an established practice. It is an even more daunting task for those healthcare providers just starting out.
Listen to the Podcast
Under the best of circumstances, there are numerous factors to consider before making a final decision. Here are the some of the more notable ones to consider:
Overall visibility –

There are a number of factors that will contribute to the noticeability of your the building where your dental office is located. Obviously, you will want to prominently display signage but lighting, landscaping and architecture are also important. In short, if the appearance of the building itself stands out from its neighbors, so will your office's place in it.
Immediate foot traffic – Whether you are located in a downtown area or a suburban mall, the number of people traveling on foot past your new dental office location will largely be determined by your retail neighbors. If possible, it is ideal to be located in the same strip centeras a major retailer like Walmart or Home Depot. The monthly rent will be high but it should be offset by the added customers who visit you out of convenience.
Passing road traffic – Similarly, being located on a major thoroughfare in your community means that a large number of people will become aware of your practice. A small strip center with a relatively small retailer as Subway or Dunkin' Donuts is a highly affordable choice. Alternatively, you can opt to locate your practice in a free-standing building closer to the road that garners attention of its own.
Ease of Access – Ground floor locations with nearby parking spaces are ideal but more affordable upper-story locations are also usable if they have elevator access. The potential location should also be examined for such other things as public transportation options and how easy it is for pedestrian traffic to reach the door. Finally, the location should comply with all of the Americans with Disabilities Act (ADA) requirements.
Community connections – One of the less often considered options is to use your dental office space to connect with the local community in a non-commercial manner. For instance, you can provide a space for community activities or establish a low-cost wellness center in the off-hours of your practice. It is doubly beneficial as it not only builds good will and also raises awareness of your physical location and the healthcare services available there.
For more detailed information on these and other suggestions from our experienced staff for deciding on the right location for your dental office space, please contact us at HJT Design.
We can be found online at HJTDesign.comor reached directly by phone at 866.213.1268.