First United Church of Christ Exterior Restoration
Posted by ngfmarketing
History and Program
The church came to us asking for a solution to the major design flaw that existed from when the building was first constructed, that of a low sloping roof area and a very large half-round stained glass window which set almost directly on this roof without an allowance for proper flashing.
Over the years with the ice and snow that would flow to this area and build up, the area deteriorated. Our charge was to provide a solution without destroying the historical integrity of the structure and at an affordable cost, that would last for another 100 years.
Solution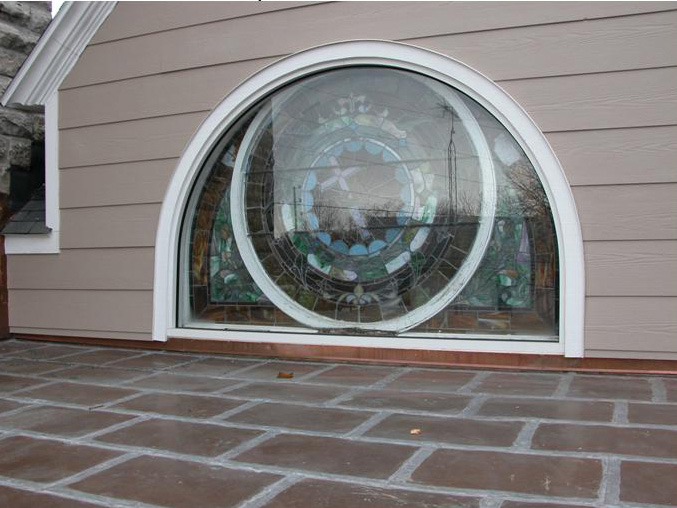 It was determined that two issues were contributing to the water problem, the lack of flashing at the window and the lack of louvers in the bell tower. This has also started to deteriorate the stone work of the tower.
We provided a solution that required the roof slope to be lowered so that proper flashing could be installed. Once the stained glass window was restored a new exterior window system was utilized to protect the window. We then specified a flat soldered seam copper pan roofing system, which would without question provide a seamless watertight roofing / flashing system. Louvers were specified and the stone work was repaired. Now complete, this system is maintenance free and should last that 100 plus years.