Sakura Japanese Steak House
Posted by ngfmarketing
History and Program
The building originally housed several restaurants over the years and the owner wanted to create an environment of a Japanese Garden as you entered the facility, along with an outdoor patio area and an indoor water pond feature.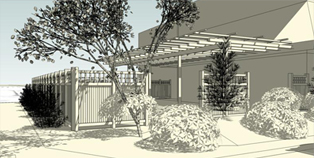 Design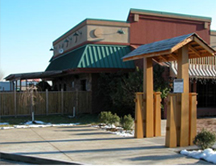 We utilized exposed aggregate concrete with areas that were left smooth along with the bamboo and cedar fence and trellis structure, all to provide the feeling that you were sitting in a Japanese rock garden. The use of landscaping and the entry feature set the stage as you enter the restaurant.
Budget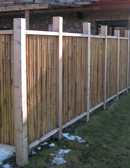 The owner had a limited budget for this phase of the work, so we designed it in such a way as to allow him the flexibility to add pieces and parts as the funds became available over time.