St. Clair Office
Posted by ngfmarketing
History and Program
Take this abandoned building where the roof had collapsed destroying several floors and breath new life into it as new class-A office space.
Tax credit financing is being utilized on this project.
Design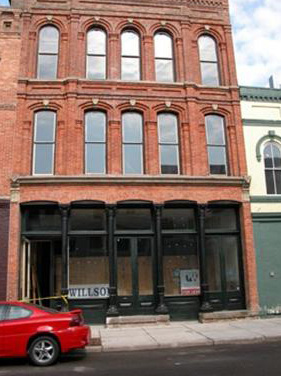 Through research the original exterior architectural fabric was recreated and restored to how it looked when it was first built in 1903.
The grandson of the original owners was consulted in this effort. All three floors were reconfigured into first class commercial office space.