Taylor KIA Dealership
Posted by ngfmarketing
History and Program
To design a new exclusive KIA brand dealership, to replace the existing much cramped and outdated facility.
The facility needed to include: the showroom, open consultation areas, private offices, general business areas, customers' lounge with children play area including a beverage center, ADA restroom facility for each gender, an in-take / delivery area, parts storage for wholesale and retail sales, tech area, locker room with toilet facility, and a state-of-the-art 16 bay service department that included detailing bays.
Design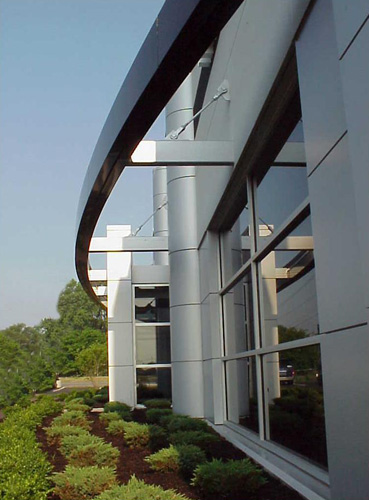 The KIA line up of vehicles is directly marketed toward the buys who want affordable, but still exciting transportation and as well as the buyers who want the upscale amenities of the more upscale brands with a more frugal bottom line.
The building site was situated at the intersection of US 23 and Central Avenue, a very busy commercial roadway, where it will greet approximately 120,000 vehicles daily.
Exposed on three sides, the building facade was designed to have three entances that readily welcome potential buyers.
A 22,000 square foot facility to meet all of the dealership's physical and business needs and at the same time addressing and exceeding the KIA Corporate new image goal.