The Hotel Wellington
Posted by ngfmarketing
History and Program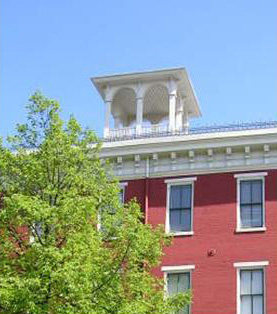 Take this abandoned hotel which was the first four-story structure in Carlisle, PA and restore it into something that would maintain the past and allow for new use.
Design
Through research the original exterior architectural fabric was recreated and restored to how it looked when it was first built in the 1880's. The first floor was reconfigured into first class commercial office space and the three floors above were turned into high-end apartment space.
This design was done utilizing tax credits and the project won an award from the Pennsylvania Historical and Museum Commission, Bureau for Historic Preservation in 1988.