Choosing the Right Dental Delivery Units for Your Treatment Rooms
Posted by HJT Design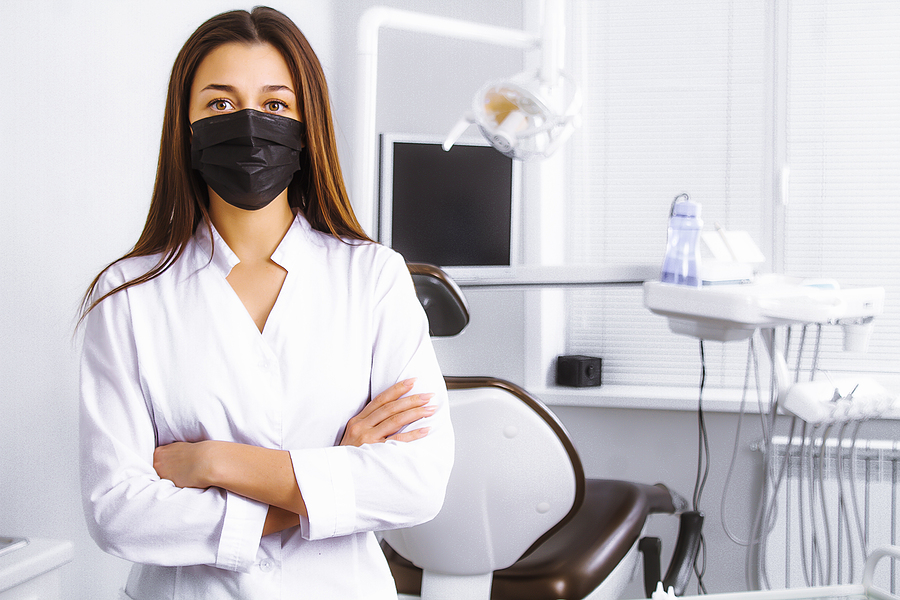 In the dentist office, the Treatment Rooms are where all the real magic happens and at the heart of it all are the dental delivery systems. The dental delivery systems used by individual dentists can be due to numerous variables: Personal preference, how he/she plans to do dentistry or affordability/inheritance. The most common types of dental delivery systems used in the US are Rear-Delivery, Over-The-Patient and Side-Delivery.
The assistant's ability to function with a delivery system should be just as important as the dentist's when selecting the delivery systems. Each delivery system has its own set of highs and lows. Understanding each and their differences will help in the selection process of which dental delivery systems to use/purchase for your practice.
Rear-Delivery Units
Functionally, rear-delivery units work best when true four-handed dentistry is practiced, when a well-trained and experience assistant, who transfers instruments, retrieves hand-pieces, and changes burs, so the dentists can focus on the treatment without interruption…it's a beautiful thing. Rear-delivery, however, becomes less appealing/effective when two-handed dentistry is practiced; as operators tend to reach, lean and twist their torsos to retrieve instruments to their left, and behind the patient's head, thus contributing to lower back pain.
Highs:
· Instruments behind patient's head and out of sight, reduces patient's anxieties.
· Ideal for 4 hands dentistry.
· Less visual clutter.
· Good right/left convertibility for left or right-handed users.
· Allows for freedom of movement around the dental chairs.
· Better accommodation of mobile/specially carts or equipment.
Lows:
· Doctor and assistant cannot reach all the supplies causing reaching or twisting.
· Dentist and assistant must work with >180° range of motion.
Side-Delivery Units
Side-delivery units are mounted on the side wall/cabinet closest to the operators. Where the instruments are placed on the side of the operator's dominate hand, requiring less trunk twisting for the operators. Being that the instrument is not within the assistant's reach, the operators will be required to squarely face the unit and change the burs themselves.
Although the operators may not twist as much, some operators tend to adapt to one position that is relative to the patient. Doing this day after day can overwork and fatigue parts of the body, leading to pain.
Relative locality of the side-delivery unit to the operator, as the operator moves around the patient's head, is a deficit for side-delivery units as the operator doesn't reposition the side-delivery unit; therefore, they are forced to repeatedly twist or lean to retrieve instruments.
Being fixed with no convertibility, side dental delivery units become less appealing for any future sales of the practice.
Highs:
· Patients may feel less anxious about hand-pieces versus OTP (over the patient) delivery.
Lows:
· Assistant may become trapped in the room (applicable to single door treatment rooms).
· Dentist and assistant must work with >180° range of motion.
· Designed for fixed position, without convertibility options.
· Dentist and assistant might not be able to reach all tools or supplies.
· Specialty equipment cannot be deployed or moved easily.
Over-the-Patient-Delivery Units
Over-the-patient delivery units are mounted onto the dental chairs with hand-piece and instrument placement being over the patient's chest allowing ease of reach for both the operator and the assistant, minimizing the operator's movement and vision shift. Over-the-patient delivery allows the operators great range of positions, from the 8 to 12 o'clock, around the patient's head.
However, this delivery unit is located within proximity to, which could be accidentally bumped by the patients, and highly visible to the patients, which may increase anxiety in certain patients.
Highs:
· Good right to left convertibility, better resale opportunities.
· Wide range of placements.
· Good ergonomics.
Lows:
· Dentist and assistant must work with >180° range of motion.
· Assistant may become trapped in the room during procedures, in treatment rooms with single door entry designs.
· Delivery unit with hand-pieces and instruments being above, in proximity to, and visible to the patients could heighten some patient's anxiety level.
· May not be a good fit for short torso/stature operators and requires raising of the arm at the shoulder which can lead to rotator cuff injury and neck pain.
· Restricts use of mobile carts and equipment as well as ceiling mounted equipment.
· Visual clutter.
Why Choose HJT
Your dental office is a direct representation of you, the dentist, and your visions. It's important that it reflects you and the quality of care you provide to your patients. We welcome the opportunity to bring your visions to light through insightful designs that meet your clinical requirements and aesthetic criteria while optimizing efficiency and functionality for your practice's everyday needs.
With our years of collective knowledge and experience we have a deep understanding of the functionality and unique needs within the dental industry. We invite you to contact HJT (866) 213-1268 to start the dialogue regarding a plan for your current or new office and how we can implement your unique visions. We look forward to talking with you soon.