Consulting a Contractor for Your Dental Office Space Remodel
Posted by HJT Design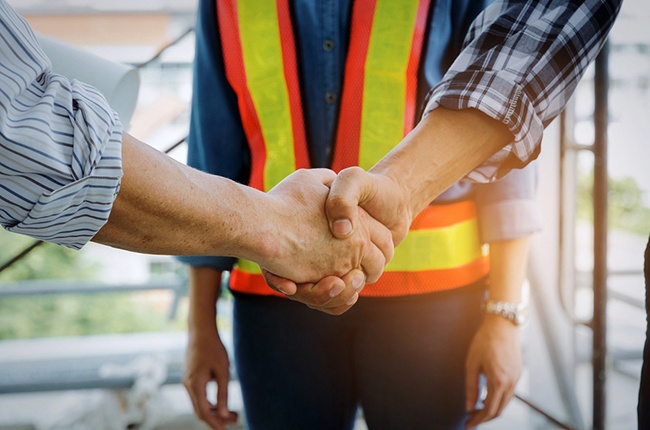 Finding the right contractor to remodel your dental office space can seem like a daunting task. Still, there are a few ways to you can sniff out the competition when it comes to your dental office remodel.

Here are just a few of the questions that you should ask before choosing any one of them:
Are Aesthetics Important?
As with many other office spaces, first impressions make a huge difference in how clients perceive the worth of your dental practice. For better or worse, designing, building and maintaining an attractive front office area is essential to creating a place where patients feel comfortable.
The best contractors understand this reality and are able to help the owner of a dental practice make the most of the looks of their exterior entryway, their reception desk, and their waiting area.
Explain The Functionality of the Design
There are a number of ways that a dental office remodel can improve the workflow and functionality of a healthcare office space. It can be as simple as reducing the number of steps that a patient must make from the operating to a recovery room to as complicated as creating an open treatment area where patients can converse with each other and observe the activities of the staff.
It may seem counterintuitive to the idea of patient privacy but the idea has shown great promise in promoting the immediate well-being of patients.
Where do the patients fit in?
As mentioned above, patients can be accommodated to a great extent in general treatment areas but they must also be provided with private recuperative areas. No one really wants to interact with others while they are recovering from any dental procedure.
For this reason, the inclusion of nearby private areas is always recommended by dental office space contractors. The rooms are relatively small – making them affordable on a per square basis – but also provide a great return on investment when it comes to patient satisfaction.
What about the needs of the staff?
While the concerns of your patients should obviously take precedence over any other factor, the needs of the staff should also be seriously considered before your remodel is started. Communication between themselves and the patients is critical but so is their efficiency.
Integrating the various processes that are involved in a dental practice into as few spaces as possible is only one way to accomplish this goal. Using a knowledgeable contractor – familiar with the specific needs of dental healthcare practice – can save a lot of time, money and aggravation over the long run.
What is the bottom line?
Every contractor will quote you a price but only the reputable ones – with extensive experience – will stand by that quote. It is essential to find one with a proven track record that understands the "ins and outs" of the remodeling process.
Otherwise, you may be hit with a number of quite expensive change orders that will break your construction budget. In the end, a dental office remodel is all about the return on investment.
Keep this fact in mind and do not let your remodeling contractor forget it. For further information on finding the right contractor when getting ready to remodel your dental office space in your area, please contact us at HJT Design. We can be found online at HJTDesign.com or reached directly by phone at 866.213.1268.