Converting a Residential Property into Your New Dental Office Location
Posted by HJT Design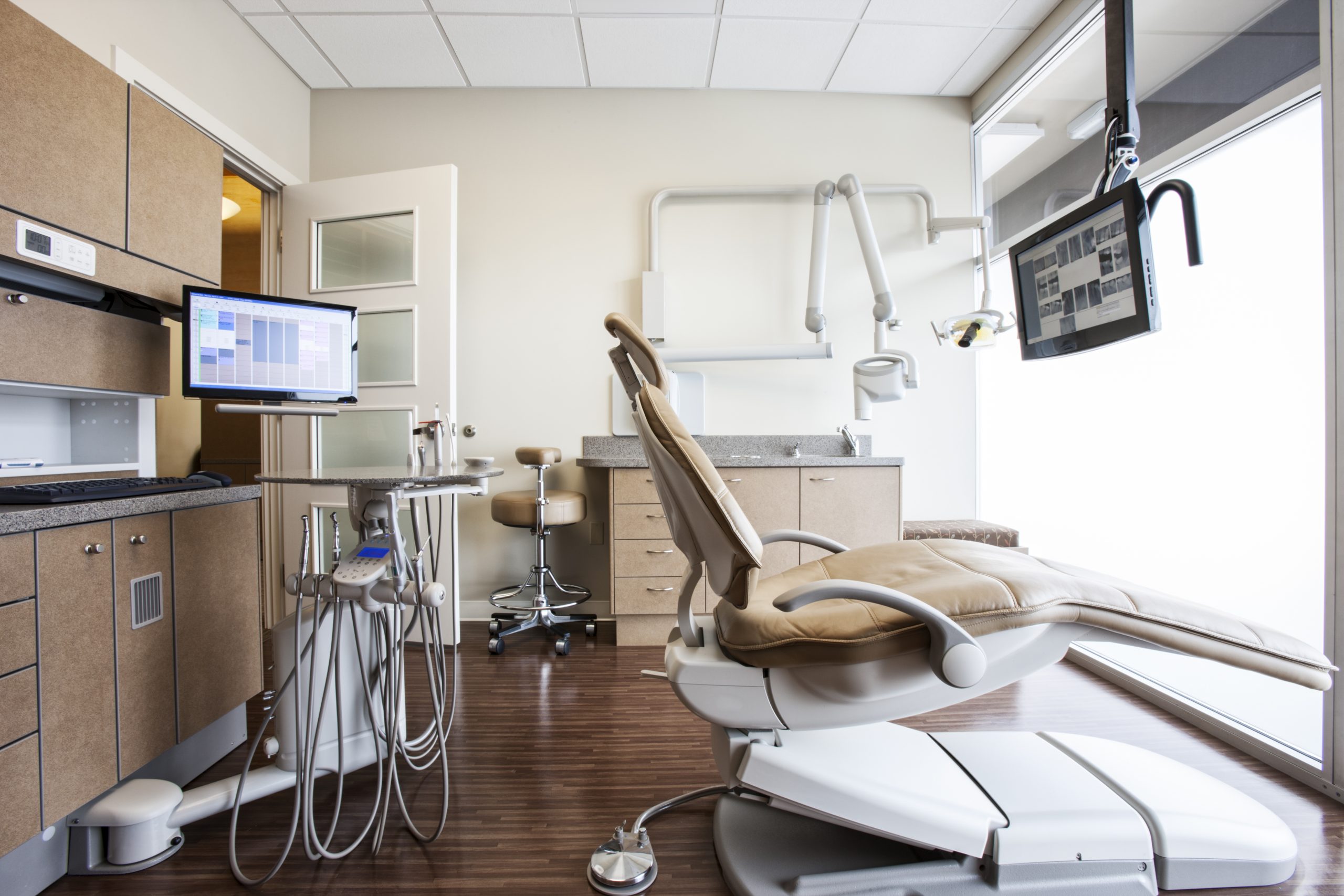 Converting residential property for business occupancy is not an easy task and should be thoroughly examined and approached with caution. There are several areas that can trip you up and should be given proper attention and consideration to, these are, but not limited to:
Zoning
If not already zoned for dental office use, then rezoning would have to be done, which could add several months onto your project schedule. It would be prudent to confirm with the City Zoning Department that changing the zoning classification for the property could gain approval; if not, find another site. Zoning ordinances for residential properties are very different from commercial properties which may include, but not limited to increased parking, fencing, lighting, water drainage, signage, and landscaping.
Accessibility
how easy or difficult is it to gain access to the property can make or break the deal. Increase vehicular count and flow due to change of use and safety considerations may warrant relocation and or new control access drive/s.
Parking
Typical minimum parking requirements per zoning ordinance for commercial businesses may be adequate, if parking is being share amongst other tenants; however, for standalone dentist office structure parking count requirements would need to be higher to meet their needs. Commercial business properties have limitations on how much paved surfaces are allow, parking requirements may not be met if the site is too small to accommodate.
Future Expansion
Is there future expansion in your plan for this location? Is there sufficient land to accommodate the expansion and the increased parking count? It must be able to meet your business plan, otherwise the site is not the right fit.
Structural Load
Residential structures are built to a lighter structural loading capacity, usually associated with the flooring system, if of conventional framing, which may require to be upgraded or replaced to minimum structural loading requirements.
Accessibility
Depending on the ground level floor assembly, whether made of conventional framing or of slab on grade; the latter may not require handicap ramps and the prior will. Accessibility requirements are directly associated with the Americans with Disabilities Act, which has Standards and Regulations that must be met, which includes, but not limited to: Minimum door width serving the public, minimum corridor width, minimum floor clearance on both sides of the doors, minimum clearance on both sides of the door latches, minimum/ maximum work counter height and accessible public rest rooms.
Cost
Consideration for converting a residential property into a dental office location can be achieved and many have done just that; however, every property should be scrutinized and examined in accordance to today's Building Codes, Accessibility Standards, Guidelines, and costs, for all of the reasons listed above, and not compared to someone else's conversion project some years back. A residential -to- commercial conversion project, often done to preserve the building's architecture if located in a Historical District; but could come with many costly upgrades or replacements and then when you are all done, costs just as much if not more, but still within the confines of the existing building; compared to building a new building project from the ground up.
Even if the property can be purchased for significantly below market value, the costs to retrofit the property and structure may be a bigger financial burden to bear, especially for start-up practices. Part of the due diligence phase should include investing in having a feasibility study done by an architect or engineers to determine the viability of the property and whether it will be the right fit for meeting the business plan.
We talked about this subject on our weekly radio show. You can listen to this episode here.
Why Choose HJT
Your dental office is a direct representation of you, the dentist, and your visions. It's important that it reflects you and the quality of care you provide to your patients. We welcome the opportunity to bring your visions to light through insightful designs that meet your clinical requirements and aesthetic criteria while optimizing efficiency and functionality for your practice's everyday needs.
With our years of collective knowledge and experience we have a deep understanding of the functionality and unique needs within the dental industry. We invite you to contact HJT (866) 213-1268 to start the dialogue regarding a plan for your current or new office and how we can implement your unique visions. We look forward to talking with you soon.