Create Office Ambiance With Dental Lighting
Posted by HJT Design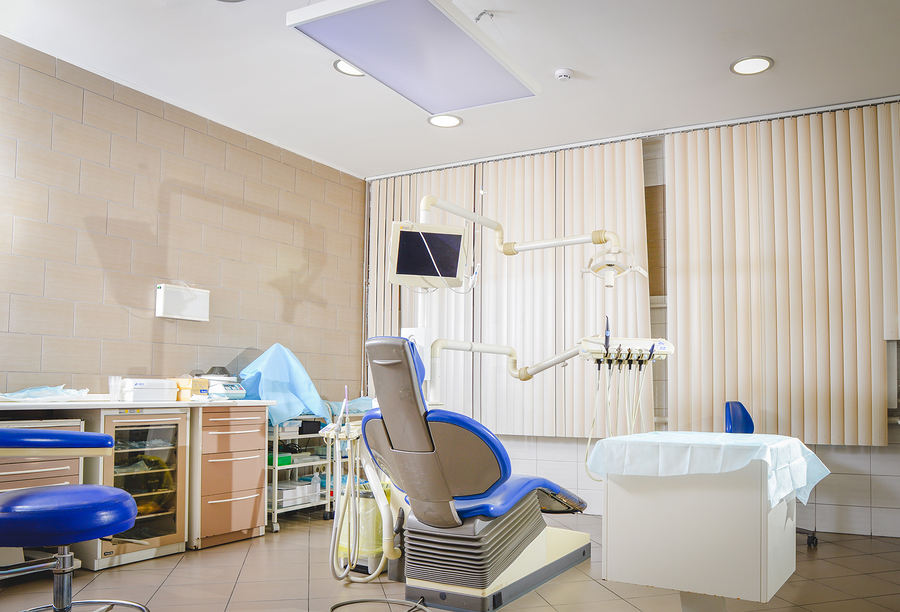 While the layout of your dental office is incredibly important to both the efficiency of your staff as well as the comfort of your patients, there are other elements of design that you should consider as well; for example, the lighting of your practice. Lighting plays an important part in the function of your office, it's overall aesthetic, and the type of environment you're trying to create (which should be one that is inviting and safe). The following are a few tips to help you improve your dental lighting:
1. Plan Dental Lighting Design By Function
In order to create a balanced lighting scheme throughout your dental office, you should divide your dental lighting into two categories: task lighting and ambient lighting. Task lighting should be taken into consideration first. Task lighting is the lighting that is needed for certain tasks; for example, you will need specific types of lighting in your treatment areas so that your staff can clearly see what they are doing. You'll need adequate lighting at your front desk as well so that your staff can easily fill out, find, and organize paperwork.
Once you've planned your task lighting, you can fill out your lighting scheme with additional lights that will help to create a specific ambiance. For example, in the waiting room, you may have an overhead light to provide general lighting and a few table lamps so that patients can read. You can create a more inviting and calming environment by adding sconces to the walls that perhaps highlight some of the artwork you've hung up.
2. Create Ambiance Using High Lights And Shadows
Flooding your practice with light is a bad idea — you don't want your practice to feel like a convenience store, after all. Patients are more attracted to spaces that have changes in light levels. Use lighting to add high lights to a space as well as shadows. Shadows are not a bad thing as they help visual depth. Lighting that attracts attention to a wall finish can be contrasted with some shadows to help promote a sense of well-being through "lighting relief."
3. Don't Be Limited By Your Budget
A lot of dental practices make the mistake of limiting their lighting to 2×4 fluorescent fixtures because they are cheap. Even if you have a limited budget to work with, these kinds of lights will make your lighting look cheap as well. They're also not the only affordable options available. Track lights, pendants, sconces, and more are all available in affordable options and can help add visual depth to your lighting scheme.
4. Don't Go Overboard With Your Lighting
Just because you shouldn't try to limit yourself based on your budget doesn't mean that you should go overboard if you have a lot of room within your budget. Adding too many light sources within one space can overwhelm both your patients and staff, making the environment more oppressive than inviting. It can also clutter your space if you invest in too many lamps. You may also find that by using too many light sources, you'll exceed your energy code requirements, thereby increasing your long-term energy costs. Limit your lamp types to three or four and place careful consideration on how many lights each area requires to create the ambiance you want.
These are just a few dental lighting tips that will help you improve the overall ambiance of your dental practice. For more professional advice on how you can improve the function and look of your dental practice, contact us at HJT Dental Design Consultants today.