Creating a Dental Office Design Checklist
Posted by HJT Design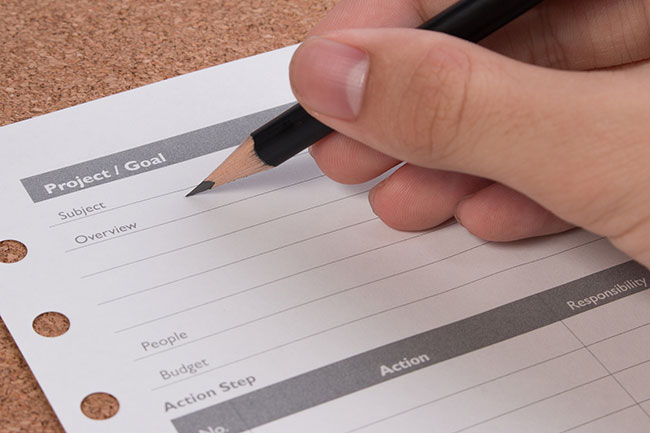 Every dental space renovation or construction project begins with a list of goals. Practices use new spaces to expand service offerings, solve efficiency problems, and meet patient expectations. Begin every design checklist with a list of goals for the project and then consider how each element will help you achieve those goals.
General Design Checklist
A new dental space design should create flow within the space. Anyone traveling within the office should notice a certain theme or set of consistent elements that creates a cohesive feeling. Explore your general design elements before evaluating specific dental needs:
Colors
Choose a color palette to incorporate into walls, ceilings, furniture, flooring, cabinetry, the reception area, and artwork.
Lighting
Pick lighting that offers eye-catching design and functional lighting. Opt for natural lighting and windows wherever practical.
Surfaces
Explore material possibilities for countertops, cabinetry, flooring, and furniture coverings. Evaluate durability, infection-control properties, and affordability to find the right blend of surfaces for your space.
Waiting Room Checklist
The waiting room/reception area gives new patients their first impressions of the practice. Decide on the following items for your practice's waiting room:
Space layout
Opt for a visually interesting space over a traditional square room, if possible. Many modern dental offices embrace curved walls, elongated spaces, and dual-sided waiting rooms. Your designer can help choose a layout that offers efficiency and appeal in the space.
Built-ins
Consider adding a built-in beverage and water station for patient comfort. Some dental offices also include built-in technology stations complete with a desk surface and charging stations for busy professionals on the go. Choose the height, size, layout, and orientation of the reception desk.
Furnishings
Search for diverse seating designs, coffee tables, and entertainment centers to finish the space. Blend loveseats and armchairs to give the waiting room a home-like level of comfort.
Treatment Room Checklist
Treatment rooms must deliver ergonomic furniture and functional designs. Consider the following during the design phase:
Room layout
Some dental offices feature private consultation rooms and open treatment spaces, while others offer semi private spaces for dental care. Choose treatment room layouts that take efficiency and patient privacy into account.
Equipment
Choose a dental chair that offers flexible, ergonomic support to each patient. Evaluate treatment stools and chairs for comfort during routine cleanings and longer procedures. Discuss the placement and type of lights, delivery systems, and nitrous oxide systems needed within the space. Look at the placement of consultation room workstations to ensure multiple people can collaborate on treatment presentations during an appointment.
Built-ins
Cabinetry, sinks, and countertops see frequent use in the treatment space. Consider in-room storage needs and cord-disguising arrangements to keep the space clean and inviting.
Sterilization Room Checklist
Dental professionals spend much of the day in the sterilization room cleaning and preparing for appointments. Create a sterilization room using the following considerations:
Space layout
Position the sterilization room with easy access to all treatment rooms. Choose open layouts that give professionals a clear view of sterilization equipment and help promote cleanliness and efficiency.
Cabinetry and surfaces
Choose cabinetry based on the need for fast access to certain instruments and supplies. Opt for smoky and translucent glass doors for a sleek appearance that offers a clear view of the cabinet's contents. Include ample surfaces for equipment positioning, note taking, and other activities.
Equipment
Consider the space needed for instrument washing, sterilization, cassette systems, water filtration needs, an autoclave, ultrasonic cleaners, and other sterilization needs.
Other Considerations for Dental Design
Every dental space offers different services and may have other spaces, including imaging rooms and lab setups. Create categories for each dental space and consider all layout, equipment, storage, technology, and built-in needs. Work closely with a design professional who understands the dental industry to create an optimized space. HJT Dental Office Consultants specializes in complete dental office design. We can help you create functional, efficient, and beautiful patient care spaces.