What Are the Most Popular Trends in Dental Office Design
Posted by HJT Design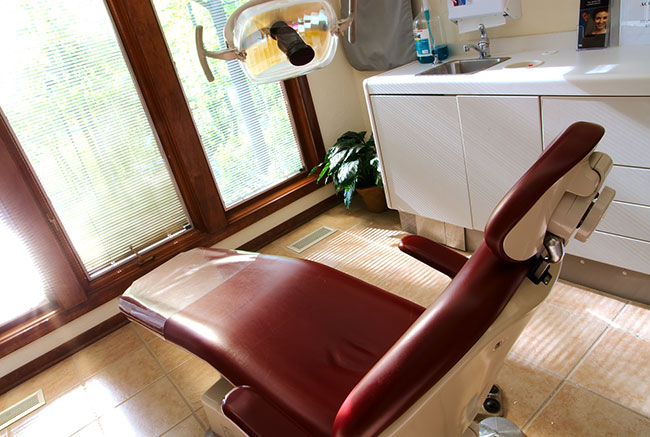 The need for increasing patient comfort, relaxation and sense of well-being is now not only indispensable for healthcare facilities, but also in dental offices. The days that a dentist would only keep his office open and clients would stream in effortlessly are long gone.
Why Are New Trends in Dental Office Design Important?
Among the competitive strategies that dentists are employing to keep a consistent client base includes constructing well-designed, attractive and equipped dental offices with the latest trends. The outlook of the dental spaces now matter as much as high hygiene levels for many dental clients today.
Bright Color Themes
As the office designers make interior design layouts, the choice of color themes is increasingly becoming the order of the day. Let your designer help you choose color themes that are relaxing, coordinated, and ease movement. Natural light from the window is equally important.
Attractive Features
As your clients seek to display perfect smiles, whiten their teeth or treat other dental problems, raising a shade of hope for them by sticking attractive pictures of successful treatment processes on the wall has become a trend to watch. They tend to feel safe and positive from such.
Infection Control Measures
Undoubtedly, dentistry requires high hygiene control levels. Ceramic materials are more often used for flooring; cleaning them is much easier. Sterilization areas are now made with much bigger space to allow efficient sterilization activities.
Changing Client Demands
Nowadays, clients want to feel relaxed, soothed and comfortable as they wait to be attended. Dental offices need not to be scary anymore. The more attractive and accommodating an office is, the more likely clients will be attracted to it. Dentists should be familiar with the changing times, and be ready to adjust accordingly. The current era is dominated by the millennial generation. To please a millennial, you just have to work on your color choice right. Create a visual appeal for them; make them feel welcome and at ease; you'll win their impressions.
Enhancing the appearance of your dental office goes beyond making it look attractive and presentable. It is a marketing strategy by itself. If a client walks in a well- designed good looking office, he or she can't help to think that the services offered are professional. The first impression surely matters, so is the need to create an impressive outlook for your current and prospective clients.
Technological Advancements
Evidently, the ever-advancing technology is the source of new dental equipment. New trends in the dental office design are tailored to suit the need for space to accommodate the machines. Without a clear plan, some machines would lack enough space for operation, which limits their use. Besides, addition of equipment calls for utilizing the available space effectively. Hiring an experienced office designer saves you the trouble of planning the office in a way it accommodates all the new machines in an organized manner.
Do you have more space for anticipated future growth? Modern trends in dental office designs have this consideration as well. Suppose you bought a new imaging facility today, would you have enough space for it? Unless you don't have future plans for growth in your dental office, leaving out such considerations when designing your office could be disastrous. The modern trends seem to encapsulate this idea perfectly. This explains why you shouldn't shy from adopting the modern trends!
It's time to remodel your office using the latest design trends. We understand that you want to create an impression of trust, cleanliness and comfort in your visiting clients. Contact HJT Design today for the most recent dental office design trends.