Designing for the Patient Flow in Your Orthodontics Practice
Posted by HJT Design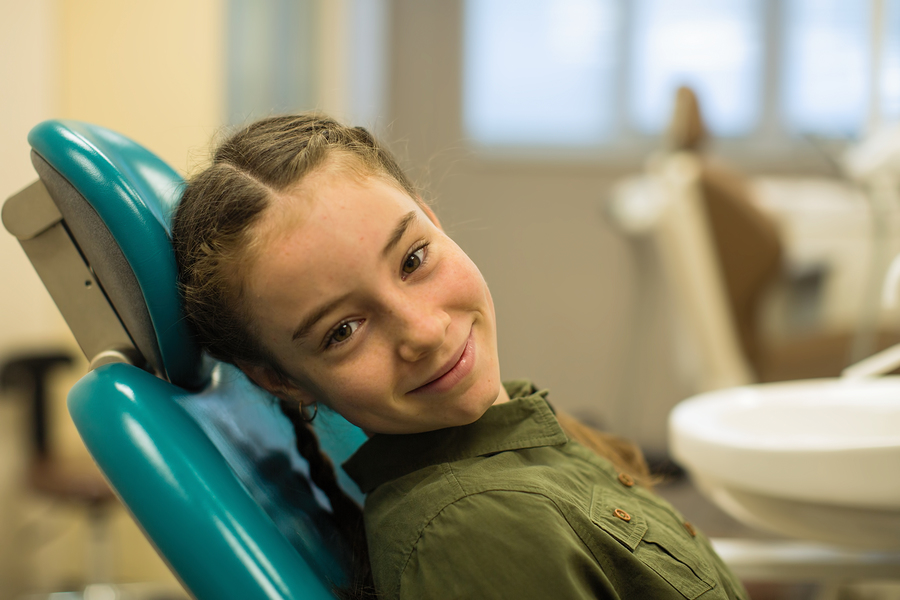 You have a well-trained staff, a top-notch education, the latest in orthodontic technology and treatment options. These are often the focus of an orthodontic practice. But have you missed anything? What about your orthodontic office design floor plan? Orthodontic office design is just as important as any other aspect of your practice. It deserves equal, if not more, attention. The design of your practice affects patient experience and the efficiency of your day to day operations.
Guide Patients to Your Door
The design of your practice can really have an impact on a patient's overall experience there. It starts from the moment they pull into the parking lot. You want your office to feel as welcoming from the outside as it does on the inside. Incorporate landscape elements and clear signage. Utilize message boards, digital displays, and signs to welcome patients. Well thought out signage directing patients to your doors is the first step to creating an efficient patient flow before they even step foot inside.
Speed Up the Wait
Nothing ramps up anxiety in an already nervous patient more than a long wait, and this can be especially true at the orthodontist. Your patient demographic is younger, and adjusting braces isn't a comfortable experience. Find ways to shorten the intake process and reduce the time a patient sits in your waiting room. Consider self-check-in and digital ways for patients to update their information. You can also let them know approximately how long their wait will be. And keep them entertained while they wait. Use digital and interactive displays and other forms of entertainment to provide them with information and keep them occupied. This will make their wait seem even shorter.
Create a Relaxing Environment
Ease patient anxiety by creating a comfortable space that encourages relaxation. Make sure your chairs are comfortable and the music isn't stale. Offer free wi-fi so patients and their companions can connect to their mobile devices to play games or get work done while waiting.
Refreshments can help, too. Let patients know you care by offering them coffee, water, juice or a snack before or after their appointment.
Open Floor Plan Treatment Rooms
Successful orthodontic office design isn't limited to the waiting room. After all, your patient's experience extends into the treatment rooms as well. We understand orthodontic offices are typically very busy, and the visits are often quite short for minor regular adjustments and check-ups. The most efficient floor plan for this specialty is wide open bays with rows of treatment chairs allowing you and your staff to go down the line- similar to working on a factory assembly line.
A comfortable patient is a happy patient. An open floor plan design in your orthodontic treatment area is the most efficient way to keep your schedule moving through the day. This will make your patients and their families happy-and happy patients will share their experience with others.
Create Quiet Consultation Rooms
In general, you spend most of your day working in an open bay set up, but there are times you need a private space to consult with families about treatment plans and overall progress of treatment. Planning and designing a few closed spaces for consultation purposes is an important piece to your overall goal of creating a positive patient experience from beginning to end.
Giving a little more attention to your orthodontic office design and focusing on your patient flow can make a big difference in patient retention and referrals. For help on how to improve your orthodontic office design floor plan, reach out to us at HJT Dental Design Consultants today.