Does Your Office Design Increase Efficiency?
Posted by HJT Design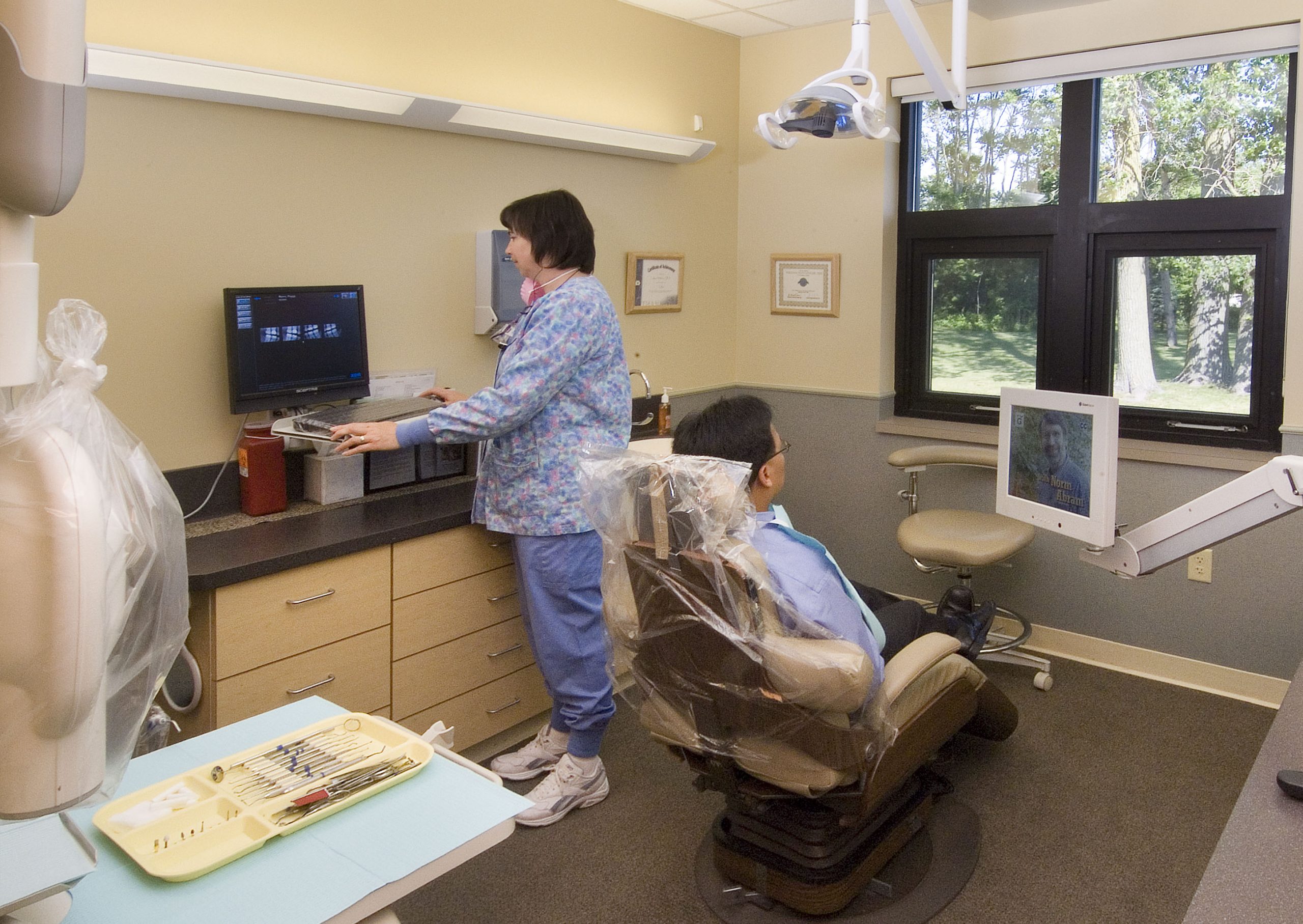 Whether you're starting a new dental practice or updating an old one, it's important to get the design of your office right. After all, first impressions are everything and you want your patients to be wowed as they walk through the door.
Your dental office design isn't just for cosmetic effect either, it can also have a huge impact on your productivity. Here are a few tips for making sure your dental office design increases efficiency.
Design An Effective Intake Experience
Intake is usually the first place where productivity slows down. Patients come in and anxiously wait in line several minutes just to be handed a form to fill out. Then they come back and wait in line again to hand it in. All of this unnecessary downtime leads to much longer wait times for patients.
Your reception area should be designed to move patients through as efficiently as possible. Make sure it is front and center so there is no confusion about where a patient should go when they walk in. If your practice is large enough it may even benefit you to have digital sign in stations that allow patients to register on their own.
Another design tip used by successful offices is to keep the waiting area and the intake area relatively close so that patients can easily come up and ask questions if they need to. This helps ensure that patients are always ready to go when their name is called.
Consider How Traffic Will Flow
You may have an office that looks fantastic but that means very little if it's not functional. We've seen dental offices where even staff who had been working there for years had trouble finding their way around sometimes and that is simply unacceptable.
Practitioners aren't the only ones who need to move through your dental office. Too many offices fail to take into account patients when designing their floor plan. Think of all those stuffy dental offices with tightly sectioned off rooms and narrow, labyrinthian hallways. Even the people who work there every day have trouble navigating, let alone those poor patients.
You want to allow plenty of room for both patient and practitioner to get where they need to go. You can easily do this by making your floor plan more open. Open floor plans make it easy to move throughout your dental office and in many cases, it can even reduce a patient's anxiety.
Give Your Patients Room
You need to think ahead when designing your new office. You may have just enough room to effectively treat your current patients, but what happens as you grow? You need to ensure that your dental office has enough space to accomodate these patients. Again, an open floor plan is great for this as it allows you to easily add new treatment areas as you need them.
It's important to design your dental office in a way that maximizes both form and function. This isn't always the easiest thing to do when you're working within the limitation of space and regulatory standards but it can be done. You just need someone in your corner that knows the ins and outs of dentistry just as well as they know architecture. If you have any more questions about designing a dental office that is pleasing for both patients and practitioners don't hesitate to contact us at HJT design today.