4 Reasons Why You Should Not Rush Your Dental Office Expansion
Posted by HJT Design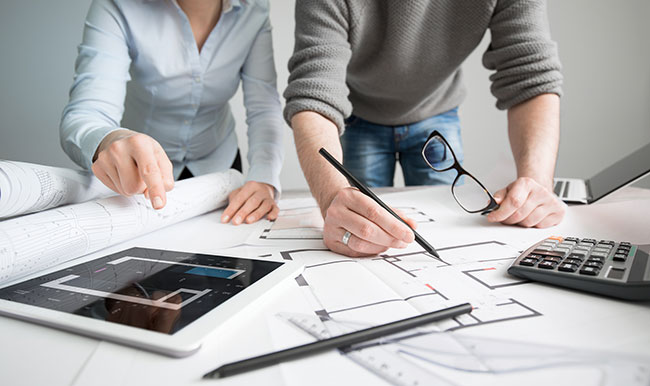 As with any other successful business, there comes a time when a thriving dental office needs to expand its operations. In general, more space is need to accommodate both the growing clientele as well as additional and more advanced equipment. The most prudent dental practitioners recognize this need before it ever becomes a problem and take the appropriate steps to resolve it.
The clients – It should come as no surprise to a DDS that most patients are not that anxious to sit in a dental chair. Still, the process is necessary to maintain one's dental health. For these two reasons, a dental practitioner aims to make his office environment as inviting and as comfortable as possible – from the waiting area through examination room the to the actual operating environment. It takes some thought to accomplish this goal and shouldn't be rushed.
The staff – Every healthcare facility suffers from some stress. A well-designed dental office space can reduce this stress by providing the staff with a comfortable environment that is well-suited to dealing with patients. The office should be conducive to moving patients easily and efficiently through the space and meeting their needs. The result will be a happier staff and happier patients.
The associates – Expanding a dental practice entails more than just building the physical infrastructure – it also means finding and hiring qualified associates. Providing these new employees with a modern and well-equipped dental office space will facilitate the hiring process and allow you to hire the most qualified candidates. When considering the expansion of your existing space, it truly pays to think about the long-term possibilities.
The bottom line – While patient care is always the main priority, a dental practice is also a business that is created to make money. Expanding the practice means that more patients and therefore more dollars can be processed. However, expanding the practice also means that a significant capital expenditure must be made. For this reason, it pays to seriously consider the return on investment that a dental practice expansion will produce. As they say, it takes money to make money but there is no sense wasting it.

Properly expanding a dental practice requires time and effort on your part and a little expert advice does not hurt a bit and can go a long way in helping you make the right decision. For more information on this and the other reasons why you shouldn't overly rush your dental office expansion, please contact us at HJT Dental Office Design. We can be found online at HJTDesign.com or reached directly at 866.213.1268.