4 Easy Steps For an Easy Dental Office Design Expansion
Posted by HJT Design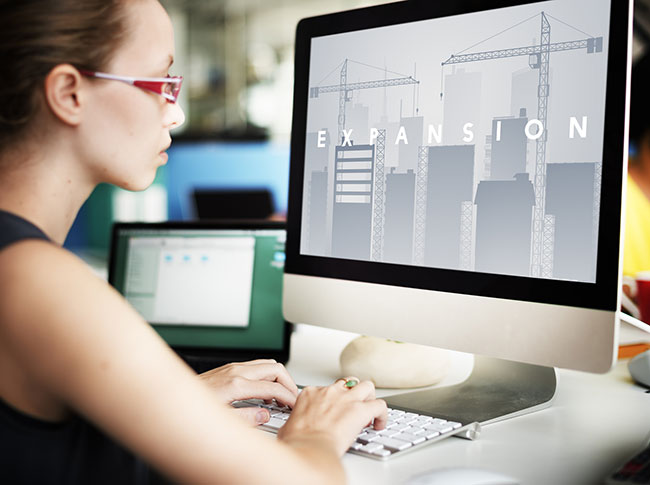 The dental profession clearly is on the upswing as demand for dentists continues to grow. You, as a dentist, have enjoyed enough success to the point that you are ready to expand your office to bring in even more business.
The expansion of a dental office design can be a complicated issue. As more equipment and space gets added, there are more decisions you must make to help ensure continued growth in your business. There are many different things to consider such as how long of a process it would be, so it could be better to consult those who have experience with helping a dental office grow and bring in more business.
Otherwise, an office expansion usually falls into four steps.
Step 1: Make sure the Time is Right
The first step is to understand when you should and can expand the office. Usually, a dental practice goes through an initial growing phase where it builds up its clients list and reaches capacity. Once it hits that capacity, growth slows to almost a trickle and a dentist can't plan ahead much due to a constantly full schedule. That leads to a stagnation or a period where the dental office is simply comfortable with who and what it has.
For those who are looking at an office expansion, knowing when the time is right is a crucial first step. Before you do so, make sure you are maximizing the profit potential of your current office. That could involve reorganizing how the business is run or applying more updated computer or tech systems. If you have believed profit capacity has been reached even there, then it is time to expand.
Step 2: Analyze How to Expand and What it Costs
You are expanding the dental practice, but how? Recognize whether this is an actual expansion or a remodeling would work. Also, see if there is available nearby space to properly expand.
Expanding usually means adding additional square footage of office space in order to install more base dental equipment. Sometimes, that means adding a new tech room to keep the practice up to date with modern advances in the field.
Eventually, expanding the practice comes down to cost and dollars are still a finite commodity. Ultimately, you need to maximize the expansion potential financially
Step 3: The Plans Must Stay True to Your Overall Office Culture and Theme
The field of dentistry is broader than many people imagine and every dentist has a select field, practice, or client group they cater to. Some are a children's dentist. Others do family practice or specialize in tooth extraction or implants. Make sure your specialty niche is central to the expansion plans.
Also, office culture and personality can't be lost in the transition. If you bill your practice as friendly and supportive of clients, expanding the waiting room or providing more space to the receptionist area are options.
Step 4: Keep the Business Operating During the Expansion
You can't make any money if the dental business isn't open while the office reconfiguration is ongoing. Therefore, the plan needs to be put in place in order for the office to stay open during its regular hours.
It is estimated that an office remodel or expansion can take anywhere from a week to two months depending on how ambitious the plans are. Closing the doors for an extended period time could amount of lost income. While it possible to limit working hours, a phased plan usually is the best option for the time period.
All of these factors must be considered before your office expansion begins. If you have questions, or need advice, contact HJT Design today.