Expert Ideas for Your Dental Expansion
Posted by HJT Design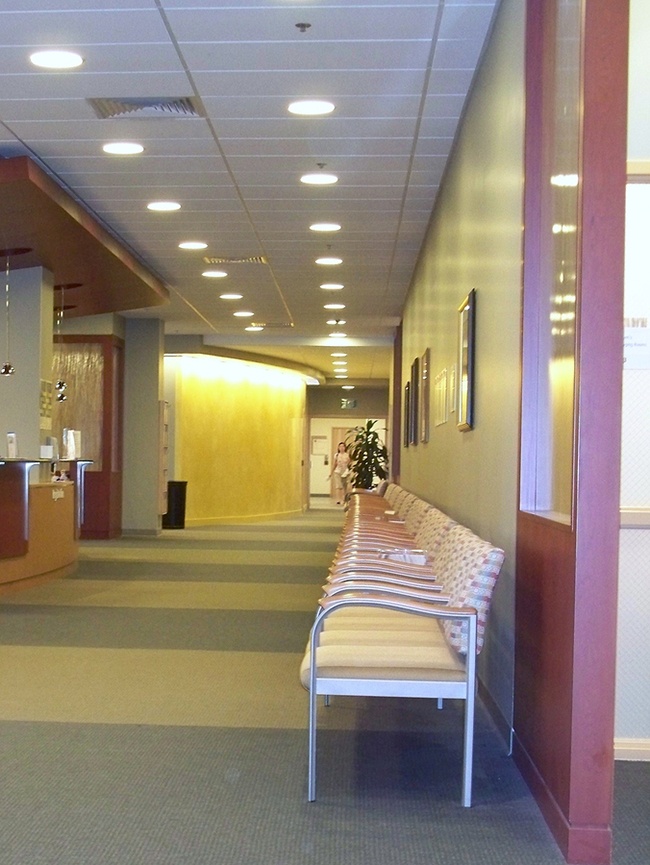 Great dental office design creates a collaborative environment between your clients and your staff. Start by defining your immediate and future needs for your space.
Additionally, make a clear list of your goals, for example, are you planning to introduce new services; do you want to bring in new clients or do you need more space to improve comfort for your team.
Understanding your needs and objectives early will help you make the right decisions during the renovation and expansion process.
Design Cohesion
Your dental office expansion is a delicate project; every small or big change you make must add value to the practice while creating a complete picture. If your expansion project requires you to break or add walls, you must consider how these changes will affect the appearance and functionality of the entire clinic.
While many of your patients return to your clinic for dental care, appearance plays a role in making them feel comfortable. Work on using design elements that inspire cohesion and create a complete and beautiful picture.
Choose elements that complement each other; for example, if you choose a rustic theme, try to incorporate the theme into every aspect of the clinic as much as possible.
The Patient Chair
Your dental patient chair plays a central role in your operations and in the design of your treatment room. As one of the biggest pieces of furniture in your clinic, you need to use it as the central design element in your expansion project.
Start with the chair and start building around it so that it feels like it is part of the bigger plan.
Since every patient who comes into the clinic will see and most likely use the chair, make it stand out. You can use a chair in the primary color of your design or make it stand out from the rest. For example, a black chair in a white-themed office will stand out, creating a beautiful contrast with the rest of the clinic's design.
Staff Wellness
Your staff plays an important role in the success of your dental office. In the beginning, you will focus a lot on your patients; however, as your team grows, you need to create a space that makes them feel comfortable.
During the dental expansion project, factor in different elements you can add for your team, such as a private coffee room or a private lounge away from patients where they can answer personal calls or enjoy a break on slow days.
Functionality
One of the most important things you must consider during your dental office expansion project is functionality.
Make sure the design you choose allows your staff to move freely around the clinic even on busy days. Additionally, think about the mobility of your patients.
If you primarily serve children, consider creating space that allows them to move around and play as they wish. While state laws require you to make your clinic accessible to individuals living with a disability, use your expansion project to create a haven for patients with mobility issues.
A dental office expansion project gives you an opportunity to improve the appearance and functionality of your clinic. Before you begin construction, speak to your team and give them an opportunity to share their ideas.
Additionally, make sure you work with industry experts such as HJT Designs; you will enjoy their creativity, professionalism and timely delivery.