First Impressions Start Outside
Posted by HJT Design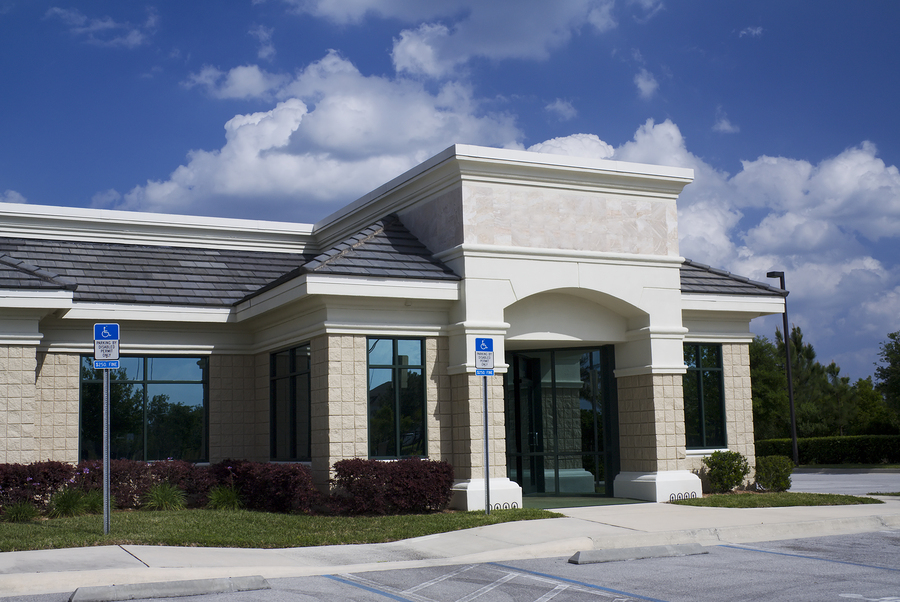 There are many reasons to consider a dental office redesign for your practice. Whether you have an existing office space that you are planning to renovate, or you are starting or relocating your practice in a new location, how you design your office space will be one of the most important decisions you'll make.
Even though it's tempting to get caught up on equipment brands, interior wall colors, or waiting room chair styles, it's crucial that you spend plenty of time designing the exterior elements of your dental office. When it comes to attracting and keeping new patients, don't forget that first impressions are formed before your patients ever walk through your front door.
When it comes to a dental office redesign, here's why you should give as much attention to your exterior design as you do to your office's interior features.
Exterior beauty showcases inward excellence.
When you invest time and money into making the exterior features of your dental office aesthetically appealing to your patients, they can feel confident that you truly care about every detail of their experience with your practice. Know your style and be sure that your exterior design complements the interior design elements that you've chosen. Look at your neighborhood; create a beautiful landscape design that blends well with the look and feel of your neighborhood and adds character to your building. Simple changes, such as new landscaping, flower pots and gardens, freshly painted siding, or even a welcoming sign can give your patients confidence in the dentists that they're trusting in. Larger structural changes can help give your dental practice a whole new image and feel. Determine which changes will work best for your budget and needs.
An exterior redesign can improve patient safety.
If you've been practicing in your location for a while, a redesign of your dentist office exterior is the perfect way to correct those problem areas that you've been meaning to tackle. Is your front entrance ADA compliant? If not, this is the time to install a ramp or change the design of your front entrance. Is your parking lot filled with potholes, cracks, or broken surfaces? A freshly paved parking lot looks attractive and is safer for your visitors. Do you have adequate lighting on the exterior of your building and throughout your parking lot? Lighting is essential for providing proper visibility, especially during those early morning or evening appointments. These common problem areas are not only a turn-off for potential patients, but they are a liability for your practice as well.
An exterior redesign can make your dental practice more eco-friendly.
A dental office renovation is the perfect time to consider the environmental impact that your practice is having. Installing energy-efficient windows that are easy to clean (and exceptionally beautiful) can reduce your heating costs. Including proper ventilation that may have been missing before can improve the health of your patients and staff. Replacing old, deteriorating insulation with expertly installed new types can reduce your energy costs and eliminate the risk of moisture or mold indoors.
An exterior redesign of your front entrance can create a show-stopping first impression that will make your dental practice stick out from the competition.
A brightly colored front door, an unforgettable statue, or artistic design feature is the perfect way to greet passers-by or first-time visitors to your office. Include style-lighting as a decorative element with the practical purpose of shining on your unforgettable exterior decorations. The goal with a show-stopping front entrance is to create an image that makes people stop and say, "Oh yeah, that's the dentist with…" when thinking about your practice. You'll be surprised by the new attention that your office will receive with an amazing front entrance redesign.
If you're interested in completing a dental office redesign this year, HJT Dental Design Consultants has the design and industry experience to transform your office inside and out with a new design style that WOWs your patients and effectively serves your staff. Just visit HJT Design Consultants and utilize our free construction budget calculator to get started.