Function And Technology Tips In Your Dentist Practice
Posted by HJT Design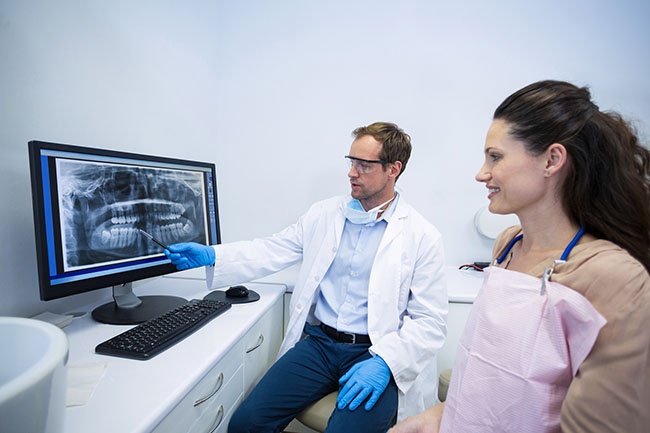 Advancements in technology are spurring major changes in dental practices. Incorporating new technologies attracts new patients, boosts current patient retention and makes the patient experience that much more efficient and enjoyable.
Stay in Sync With the Pace of Innovation
Oral health technology is rapidly evolving. If your practice stagnates and fails to adopt these new technologies, you will be left behind and inevitably suffer a decline in business. Do not begrudgingly accept advancements in oral health solutions. Embrace technologies like intraoral cameras and scanners, digital impressions and X-rays, digital shade-matching systems and so on.
You do not have to invest in every single tech advancement as soon as it hits the market. Gradually implement these improvements at your dental practice and you will functionality will continuously improve. Patients will be intrigued by the implementation of new technologies. Word will spread about how your dental practice is dynamic as opposed to other practices that remain static. Even something as simple as digital charting and/or electronic dental records will improve efficiency, impress patients and reduce costs.
Implement a Digital Platform
Technological advancements are improving dental practice flexibility, efficiency, and functionality. One of the most important advancements every dental practice should incorporate is the digital platform. This platform allows for patient information and imaging systems to work in unison through a connected pattern. It permits the real-time flow of important information.
Operating from a digital platform empowers dental practices to quickly and easily access and share patient information with staff members. A digital platform also facilitates the transfer of files. It even has the potential to boost case acceptance as it visually displays areas of diagnosis and suggested treatments to patients. The end result is a considerable uptick in productivity, enhanced communication with patients andimproved staff morale.
Boosting Patient Experience
The addition of technology has the potential to decrease patient chair time, allow your practice to maximize the number of daily patient treatments and ultimately enhance profitability. Fast dental treatment makes it that much easier to fit in patients who are only available during specific points in the day. Alternatively, dentists can use tech improvements to reduce practice hours and spend more time away from the office.

As an example, CAD/CAM technology allows for the same-day completion of dental procedures that once required several visits. This technology also reduces the invasive nature of dental procedures, allowing for maximum precision and a more conservative approach to tooth preparation. In certain instances, the technology even makes procedures safer. As an example, the use of digital radiography reduces radiation doses. It proves much safer than conventional X-rays that are film-based.

Improve Your Dental Practice's Competitive Advantage
Take advantage of breakthroughs in technology to enhance your marketing and you will have a meaningful advantage over the competition. Tech solutions empower dental practices to transmit automated appointment reminders, postoperative communications, recall notices and so much more.
Dental practices that send electronic newsletters, engage in social media and update their website/blog will prove highly visible to current patients as well as prospective patients. Furthermore, the adoption of tech solutions that empower a dental practice to provide the most comfortable, minimally invasive and quick procedures will make patients that much more inclined to schedule appointments across posterity.

Keep the Door Open for Dental Practice Evolution
Maintain a steady focus on improving the functionality and features of your dental office. Embrace breakthrough technologies like those described above, consistently implement them at your dental practice and it will continue to evolve as time progresses. This is the dynamic approach to oral health care that patients covet.