Getting Creative with your Dental Office Renovation
Posted by HJT Design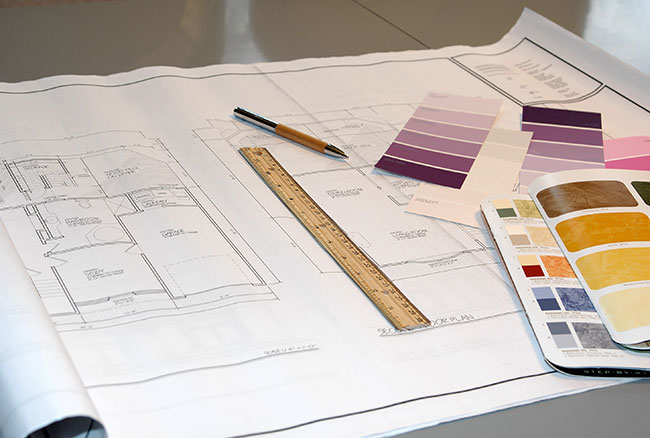 Most people do not enjoy going to a dental office, however, there is a simple trick you can employ to make your dental office feel welcoming, homey and cozy. Your dental office space renovation is an opportunity for you to turn your office into a space that makes your patients feel comfortable and inspired. With the right inspiration, you might even give your customers ideas they can implement in their own homes.
Antiques
Antiques give you an interesting, stylish and practical way for you to liven up your dental office. If you are patient and willing to spend some time shopping, antiques offer you a budget-friendly décor solution to your dental office renovation. Start collecting your antiques before you start the renovation.
When decorating with antiques, consider grouping like object together and combining uncommon objects. For example, you can bring antique pieces that are synonymous with the outdoors and use them creatively indoors. Consider recreating an era in your office with antiques; you can find unique, authentic ideas and inspiration from old home and décor magazines and books.
Color
Colors can greatly transform your dental office; you can play around with different hues to brighten up your space and create a certain mood. If you primarily serve children, consider using bright colors for a playful look; however, if you attract a more adult crowd, get creative with neutral hues. If you are looking for a cost-effective renovation, switch up the colors on your walls and the coverings on your seats. Transform your room by following the 60-30-10 rule, where you use a dominant color on 60 percent of the room (your walls); 30 percent as a secondary color (upholstery and furniture) and 10 percent as an accent color (accent pieces, floral arrangements or wall décor). Once you have the basics, you can add more colors as necessary.
Designing for Kids
A dental office is a scary place for kids; if you receive a lot of kids in your clinic, you can choose from thousands of themes that kids will love. For example, you can choose a jungle theme throughout your office that makes kids feel like they are on an adventure. Alternatively, you can choose a cartoon-based theme where you can combine different colors and create themed corners in the room, such as a gaming area or a reading area with a collection of children's books.
Mirrors
Adding mirrors to your dental office space creates an illusion of space and makes the room look brighter. Depending on your budget and décor theme, experiment with geometrical shapes, oversized mirrors, multiple mirrors, pendant mirrors or mirrors in hallways. Mirrors offer different creative options; you can use them as centerpieces, to add small décor accents or as the stars of your renovation.
Lights
Lights help you enhance the appearance of your dental office while offering you a cost-saving décor solution. While decorating with lights, start by prioritizing functionality especially in your treatment rooms. Once you have that on lockdown, you can now start experimenting with decorative lights. You can use mood lighting in hallways and dimming lights in the recovery rooms. A dental office space renovation is an opportunity for you to transform your clinic and make it more presentable to clients. Proper planning can save you time and money, while allowing you to create a space that makes your clients feel comfortable, and even serve as an inspiration for their own renovation projects. HJT design specializes in dental office renovations and will help you bring your ideas to life.