How to Create a Kid-Friendly and Family-Oriented Office
Posted by HJT Design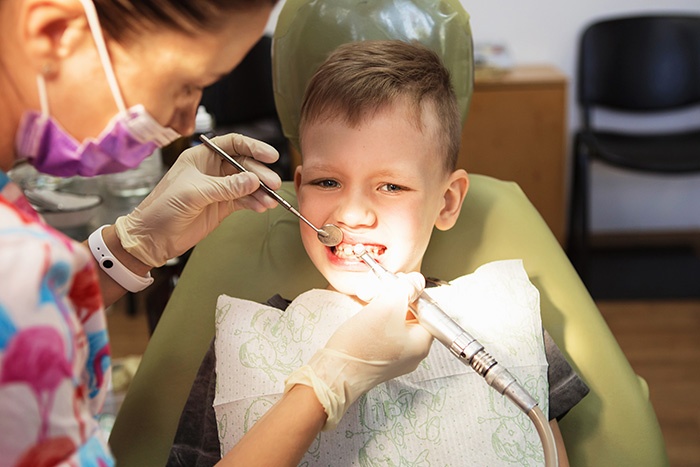 There's a good chance that your dental practice sees its fair share of kids. Nobody "enjoys" going to the dentist, but this tends to be especially true for children, many of whom may even be nervous or scared about their visit, especially if it's to have a tooth pulled or a cavity filled. It's one of the reasons that you should keep your younger patients in mind when you design your dental office so that they feel a bit more comfortable and at ease when they arrive for their appointment. The following are a few tips to consider in order to make your dental office more family oriented and kid-friendly:
Set up a kid waiting area
Don't just throw a few kid-friendly magazines and books into your waiting area and call it a day. Waiting areas can seem drab and overwhelming to a lot of kids, especially if they're being forced to wait with a lot of adult strangers. Dedicate a part of your waiting area to being an area just for kids. This means setting up kid-sized furniture, adding a box of toys and books, and using a splash of color to differentiate it from the adult waiting space (such as by painting the wall it's next to, laying down a colorful area rug, or using colorful child-sized furniture). Put up a few kid-friendly posters while you're at it.
Spruce up the hallways
Bringing a child to a treatment room can be terrifying for the child, especially if they don't know what to expect. If you have long winding hallways leading to your treatment rooms, do what you can to make these hallways a little more visually pleasant and less intimidating. For example, putting up photographs of smiling kids, or asking your child patients to make a drawing for your practice and then putting it up on the hallway walls.
Have kid-specific treatment rooms
A typical treatment room can look terrifying to a child, especially when they are asked to lay down on what to them is an oversized chair underneath all kinds of dental equipment that will most likely make them nervous (especially if it's their first time to the dentist).
Consider having a few treatment rooms dedicated to your child patients. Paint the walls so that the rooms don't feel so cold and sterile. A light blue tends to have a very relaxing feel to it. Another way to make the treatment room feel more comfortable is by adding a few stuffed animals to add visual warmth to the space. You should also make sure there's space there for one of their parents to accompany them without making the room feel cramped. This way they won't feel like they are alone, which can help ease some of their nerves.
As for the design, an open treatment room can work a lot better because it makes the area feel less claustrophobic. When a child can see what's going on around them, they'll be more at ease than when they are secluded in a strange room.
These are a few ways that you can make your dental practice less intimidating for your child patients. For more advice on improving the design of your dental practice, be sure to contact us at HJT Dental Design Consultants to schedule a consultation today.