How to Remodel the Layout of Your Patient's Waiting Area
Posted by HJT Design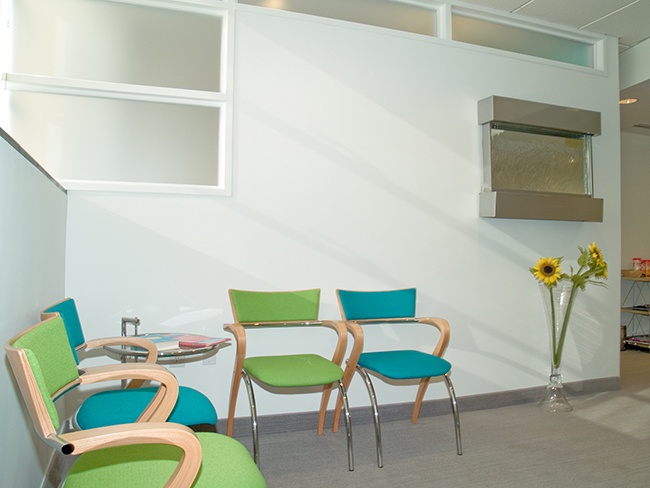 While you and your team are working round the clock to reduce the patient's waiting time, you need to create a waiting area that makes patients feel as comfortable as possible. Every single element you put in your waiting area must cater to your patient's need.
You need to think about the chairs, the artwork, and the lighting among others. Make the space interesting to avoid patients feeling bored whenever they visit your clinic.
Traffic
The traffic in your clinic should influence the layout you choose. If your staff has to use the waiting area to access different rooms in the clinic, choose a layout that reduces instances where they have to disturb your patients. Create definite paths patients have to follow to reduce interruptions on anyone sitting in the waiting room. If you have a big clinic, create signage to make navigation around the clinic easy.
Furniture and Carpets
The furniture you choose is very important in helping you determine the layout of your dental clinic. Choose cozy and comfortable pieces you can move around to switch up the design and to cater to the changing needs of the clinic. You should also choose furniture with soft edges to minimize the risk of injury on your patients.
The placement of your carpets is also important. Place your rags and carpets strategically to prevent your patients from tripping on them. Soft fabrics also make the room feel cozy.
Technology
Today you have the option of using technology to remodel your waiting areas so that patients who prefer spending time on their devices can feel comfortable. Offer high-speed Wi-Fi in the waiting area and comfortable seats, including stand-alone chairs for patients who prefer getting immersed into their devices.
If your waiting area gets busy and noisy, you can provide a pair of earphones for patients who would rather enjoy music or videos from their devices privately. Give patients the freedom of choice; they will enjoy spending their time as they wish even when the wait is longer than expected.
Lighting
The lighting you choose for the waiting area has a great effect on your patients. Choose lighting that complements the painting in the waiting room; for example, if you have white walls, blue lighting will soften up the space. Instead of bright, harsh lighting, opt for soft and comfortable lighting that makes patients feel comfortable.
If you choose decorative lighting, keep it simple or use it to highlight important aspects of the room such as the artwork or a focal point. Whenever possible, use as much light as possible and take advantage of the sunrise or the sunset when the weather allows.
Color
Your choice of colors can influence the layout of your waiting area. Some colors give the illusion of space while others can make the waiting area feel intimate. Understanding your objectives early will guide your color choices, and ultimately, the layout of the waiting area.
Space
The space you create should accommodate your patients and their loved ones or caregivers. While thinking about your clients, consider anyone else who might accompany them to the clinic and cater to their needs. Your patients will appreciate the effort you put towards making their companions feel comfortable as they wait.
The waiting area plays a role in creating a lasting impression on your patients. You need a simple and functional layout that simplifies movement for patients and staff. While remodeling your waiting area, consult HJT Designs to help turn your waiting area into a cozy space patients will enjoy visiting.