How to Run a Successful Dental Practice
Posted by HJT Design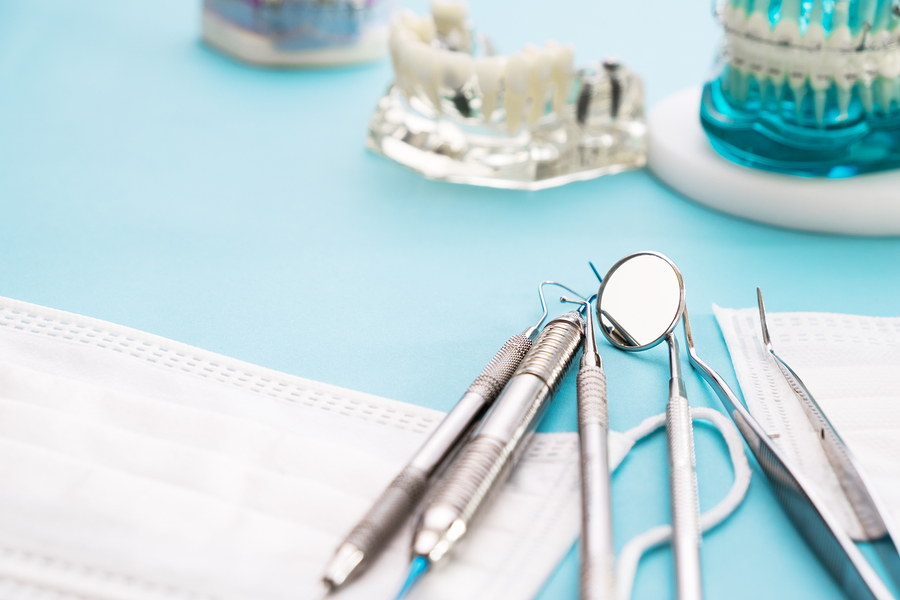 Are you looking for a recipe for business success? If so, you're not alone. Successfully maintaining a personal business is extremely challenging; something that countless individuals struggle through every day. Running a successful dental practice is no exception. If there was a magic formula to guarantee that your dental practice would thrive, grow and be economically profitable, you could bet that every practice would follow the recipe to a "T". The reality is, there is no cookie-cutter recipe, and the things that will make your dental practice a lasting success will be the things that set it apart from the competition.
However, there are a few things that successful dental practices choose to focus on to help keep their offices running smoothly and their patients coming back happy, healthy, and confident about their dental experiences.
Successful Dental Practices Focus On:
Patient Care
The best dental practices care about high-quality, comprehensive patient care for each and every individual. Offering full-service dental services with a high level of understanding, patience and care is what people are looking for. Your commitment to excellence in every aspect of the overall patient experience shows your community that you truly exist to serve them and meet their needs fully. Is your office ADA compliant and accessible for patients with disabilities? Is your office modern, comfortable and welcoming? Does your office accept a wide variety of insurance plans that would attract new patients? Do you offer payment plans to make your services more affordable for patients? These are all questions to consider when determining whether you're successfully serving the dental needs of people in your community.
Workplace Priorities
What are the most important aspects of your practice that you want to showcase for your patients? Successful dental practices clearly identify their goals and values and appropriately communicate those values with their patients and staff. Are you hoping to specialize in dental services for those living with disabilities or special needs? Be sure that your dental office is designed with specific elements in mind to accommodate the needs of this specific demographic. Do you want your practice to showcase how much you value your staff? Then design an office space with their comfort and satisfaction in mind. Are you a practice that values giving back to the community? Proudly display elements of community events and partnerships throughout your office, marketing materials and signage to communicate with your patients what you've been up to. These types of elements will help set your dental practice apart from the competition.
Professionalism
Professionalism is a must-have in any working environment, and a dental office is no exception. First impressions matter, and the one element of your practice that your patients will remember most is the professionalism of your staff. Your staff should be warm and welcoming to every patient that walks through the door. Successful dental practices have staff that are well-kept, clean-cut, and wear a smile on their faces. These practices have staff expectations of timeliness, positivity, and thoroughness. No matter the job demands, professional staff members don't cut corners, cheat the system, or complain on the job. professional staff offers a visual representation of a practice's values, goals and commitments.
Perceived Value/Quality of Care
Those "first impressions" that your office makes, from the condition of the parking lot to the check-in process or the amenities in the waiting room, and everything in between, all influence your dental practice's perceived value and standard of care. Before your patients sit down in a treatment chair or speak to the dentist, they will have already made up their mind about the care they'll receive. If your office looks outdated, they'll assume that your treatments and procedures are outdated and unsophisticated. Take time to focus on your patients' perceived quality of care and work to ensure your services will meet or exceed those expectations.
Effective People Management
One of the biggest challenges that any dental practice will face is effective people management. How patients are scheduled; which hygienists will treat which patients; how your staff is scheduled; staff management. Effectively managing the complexities of people and their needs is not easy. But, the most successful dental practices seek to accommodate the needs of their staff (so that they'll enjoy coming to work every day) and meet the expectations of their patients. When patients have concerns or questions, take time to show that you're listening and work hard to find solutions to those concerns. Happy people attract happy people, and what you need most is happy people to help your dental practice grow and be successful.
Once you have well-established business practices in place to help ensure success, it's important to have a dental office design that complements the impeccable service that your practice will offer. Both the interior and exterior designs of your office should reflect what's most important to your practice: your patients.
HJT Dental Design Consultants can help you design your dental office for success. Contact us today to schedule a no-hassle meeting to discover the possibilities that await with a fresh dental office redesign.