If I Use UV Light to Disinfect, Where Should I Put It?
Posted by HJT Design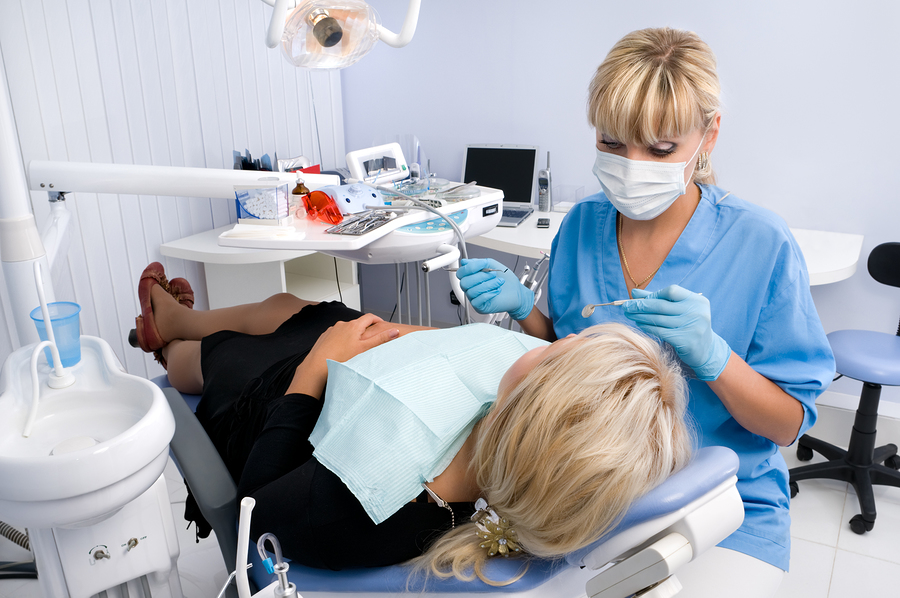 As more businesses begin the process of reopening, dental practices are considering enhanced measures to clean and disinfect their facilities and equipment, as well as protecting their staff and patients.
One disinfection method dentists are considering is UV Germicidal Irradiation (UVGI) which involves the use of ultraviolet light to disinfect/sterilize the air, equipment, and surfaces in their dental practice. While the coronavirus may have recently pushed the use of UVGI into the spotlight, hospitals, healthcare facilities, veterinarian facilities, and food processing facilities have been using this proven technology for over 100 years to disinfect/sterilize their facilities and help cut down the spread of superbugs.
How Do UV Lights Work and Where do We Put Them?
UV-C lights work by destroying the cell walls and DNA of pathogens and they don't allow them to replicate.
UV-C lights can be installed in two different applications: In-duct mount and surface mount.
In-Duct Installation for Airborne
Installing UVGI arrays in HVAC duct work, to sterilize the air stream of pathogens is an effective and safe system with no potential harm to the building's occupants while in operation.
Surface Mount Installation
Surface mounted (on walls or ceilings) UVGI arrays or UVGI Mobile units for sterilizations of vertical and horizontal surfaces are also an effective system but can only be used when the space being treated is not being occupied, during their operational cycles, due to the light wavelength being harmful to human skin and eyes.
Surface disinfection can also be done with mobile or standalone UVGI units, which can be moved from room to room and should be used with the same safety protocols as surface mounted UVGI arrays.
Proper design and usage should be done by Mechanical Engineers or the manufacturer's technical staff. Manufacturer's written specifications, installation, operation, and maintenance recommendations shall be strictly adhered to for optimum performance and result. Extra safety features should be included, as part of the installation, to automatically turn off the system prior to the area that is being treated becomes occupied.
We do know that UV rays, in sunlight, degrades/damages surfaces of materials. How extensive the degrading will be is not known for every material used. Manufacturers have used coatings and UV inhibitors to slow down and/or combat the material degrading directly caused by UV rays. For this reason, finish material selections within your office being subjected to UVGI disinfection and sterilization regiments should include a UV coating or inhibitors.
Stand-Alone Filtration Systems
There are also UV lights in the stand-alone air filtration units that are designed specifically for use in healthcare facilities and cannot be found in regular retail stores. These medical grade stand-alone air filtration systems come in various sizes and price points with multiple functions, aside from air filtration (typically with HEPA filter) they can also include a carbon filter for odors, and UV lights for sterilizing pathogens.
Why Choose HJT
Your dental office is a direct representation of you, the dentist, and your visions. It's important that it reflects you and the quality of care you provide to your patients. We welcome the opportunity to bring your visions to light through insightful designs that meet your clinical requirements and aesthetic criteria while optimizing efficiency and functionality for your practice's everyday needs.
With our years of collective knowledge and experience we have a deep understanding of the functionality and unique needs within the dental industry. We invite you to contact HJT (866) 213-1268 to start the dialogue regarding a plan for your current or new office and how we can implement your unique visions. We look forward to talking with you soon.