Important Updates to Your Dental Office to Make an Ideal First Impression
Posted by HJT Design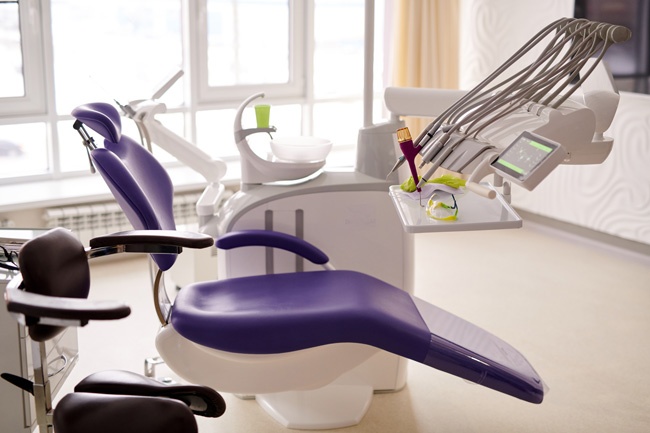 Your patients are the heart and soul of your dental practice. Without them, your doors wouldn't need to ever open. As a dental care provider, it's your job to get new patients in the door, help them to feel comfortable and at ease, and create an experience that invites them to come back for future visits.
Often times, it's that "new patient experience" that will make or break your chances of turning a first-time patient into a lifelong, familiar face in your office. So, what can you do to maximize your chances of making that ideal first impression when a new patient walks into your dental office? A few important updates can be just what you need to keep each new guest coming back again and again.
The patient experience begins with the first introduction to your dental office.

How did they learn about your office? Word-of-mouth from a friend or family member? Make sure your potential customers are greeted with positive reviews from your already established customers. Your reputation should precede you. Be sure to thank your established customers for their positive referrals.

Don't let your website scare your potential patients away before they walk in the door.

Most likely, once a person is referred to your office, they'll check out your website for more information. Be sure to have a website that is updated with attractive pictures, current location, and contact information, and helpful tips to give your site visitors a glimpse into your dental practice before they even set up an appointment. If your website is hard to navigate through, your potential customers won't trust that their in-person experience will be any better.

Choose your dental office staff carefully. From that initial phone conversation to check out once an initial visit is complete, your staff may be the most important feature of your dental practice. Warm and welcoming receptionists, friendly patient care consultants, and dental hygienists can all help to comfort a fearful young child or an anxious adult patient who's avoided the dentist for years. It's important that your dental staff be able to effectively gauge your patients' non-verbal cues, body language, and tone when asking questions and respond accordingly. Regularly evaluate your staff, train them well, and don't hesitate to make the necessary staffing changes to give your patients the best possible experience with every visit.
Utilize technology to improve your patients' experiences.

One of the best ways to keep your patients satisfied is to embrace the many benefits of technology. Electronic tablets can be used to streamline the registration and check-in process. Patients can fill out lengthy forms in a comfortable chair without the pressure of others waiting in line behind them impatiently. Tv's placed in the waiting room featuring dental news, tips, and health-related information is a great way to improve patient education. And up-to-date equipment throughout the office communicates to your patients that you value new methods for more precise diagnoses and complete treatments.

The appearance of the patient waiting room and treatment rooms will give your patients a lasting impression of the entire dental office experience.

You want your office to look clean and sterile without seeming cold and uninviting. Too often, an initial dental visit is filled with dread and anxiety. You want your patients to feel comfortable and at home, while they're there. Carefully design your office spaces with warm colors that don' look faded, comfortable chairs, pleasant décor and patient amenities like free coffee to drink while waiting or special "Thank You" gifts that will help put your patients at ease and make them feel welcome and at home. If your dental practice serves families with young children, the addition of a children's interactive play center is another great way to help children feel comfortable at the dentist and encourage parents to bring them back again.
At HJT, our team of experts brings industry knowledge and real-world experience to every dental office build or redesign we tackle. If you're looking for new ways to turn those one-time patient visits into long-lasting relationships, let us help. A strategic office update could be just the right key to success.