Ingredients for Successful Dental Office Construction Projects
Posted by HJT Design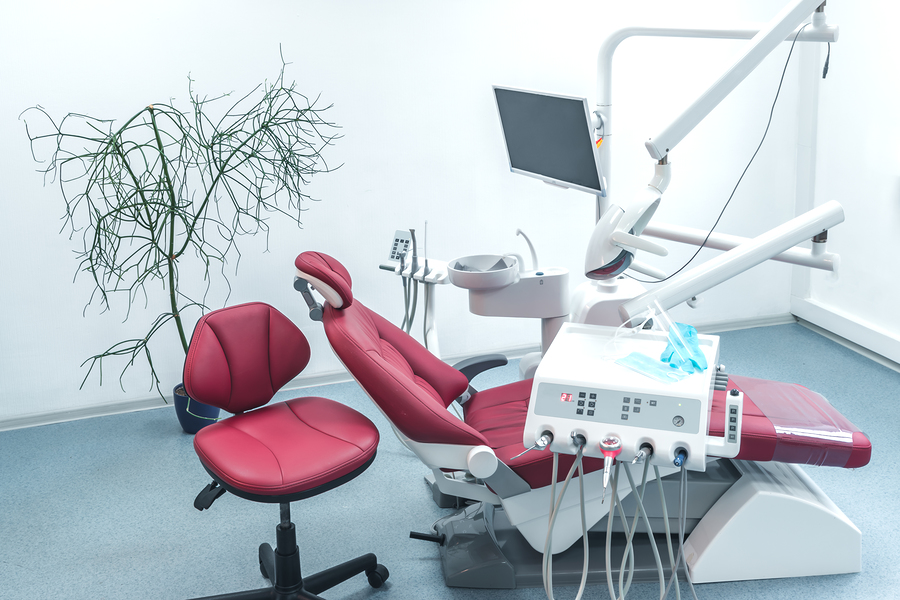 Whether you're planning a Renovation, a Build-Out or a complete New Build from scratch, there are must have ingredients to ensure your dental office construction project is a success, and they are:
Planning
"Location, Location, Location" how often have we all heard that saying when looking for the ideal location for our home/ office? When it comes to the construction of your new dental office the saying "Planning, Planning, Planning" should echo in your mind until the project gets built.
Failure to plan is planning to fail…Dental Office construction projects don't just happen overnight. If you haven't been told planning takes time, designing takes time, engineering takes time and construction takes times….so okay, everything takes time, usually more time than allotted for. Depending on the complexity and scope of the work it could be months or even possibly a couple of years. The more consideration and thought you invest into the project, the better the outcome will be.
Equipment
Dental offices are highly dependent on technology and equipment tailored to the practice specialty and treatment offerings. If we are to approach the designing of the office like we are to design a factory where production is King, then naturally the design of the practice would be focused around the central production hub of the practice…the Clinical Areas of the practice. Objectives for
· Early equipment selections and decisions to provide the Design Team needed information to design to.
· Equipment selection for performance, durability, comfort, highest affordable value and for growth.
· Equipment to meet how the staff delivers treatments and types of treatments.
· Equipment sized to serve the office demand at maximum capacity.
· Equipment selection for ease in conversion.
· Plan for future equipment and technologies.
The type of delivery systems, cabinetry, and configuration needs to be well thought out and arranged for the most productive delivery of treatments and turn around between each patient. Arrangement of the Treatment Rooms, Sterilization, Lab, and Supply Rooms needs to be done in the manner that would allow clinical staff to be able to.
Expertise
When it comes to planning and executing the "New Office Project", surrounding yourself with professionals armed with the right expertise can only make the whole process more productive and with a predictable outcome.
Efficiency is producing more while doing less, and to capitalize on Efficiency we should not ignore or excuse Continuity. Why do we think this is important? Single-Source Suppliers or Single-Source Service Providers certainly has its appeal, only if its attainable, consider the following:
· Expertise fit for the tasks.
· Expertise accountable for the results-legally and ethically.
· Expertise with core business values/objectives.
· Expertise with Collaboration and Team mentality.
· Expertise who can competently function outside of their core strengths.
· Invest in value.
Communication
Where do we begin? That simple question, if not responded by the party responsible to respond and in a timely manner can cause ripple effects through the project. Here are a few pointers to manage and maintain Communications:
· Establish a clear line of communication early in the process.
· If possible, communicate in writing or keep good documentation of all correspondence.
· Be transparent, cc'd all team leaders with flow of correspondents keeping them informed of events/ activities that may be of interest and or effects their work.
· Assign and hold all team members accountable for their role in the communication flow stream.
Collaboration & Coordination
The desire to push everyone off the cliff that could potentially get in the way of you getting to make the calls and running the project "The Right Way – Your Way" isn't something that laid dormant in the back of our mind; and yes I found myself dipping my toes in this realm, from time to time.
The need to Collaborate and for Collaboration speaks for itself; it's always better to have more collaboration and not less. Coordination, however, if lacking could neutralize all the collaboration efforts. Here are a few pointers to ensure the coordination aspects are as successful as possible:
· Provide your Construction Team with thorough well produced and detailed construction documents and specifications to build from.
· Provide your Design Team with "All" pertinent information relating to the Equipment selection/ purchased early during the design process, so space and utility allocations can be integrated and accounted for.
· Provide the Design Team with the Lease Document to confirm what comes with (or not with) the property.
· Retain the Project Architect's "Construction Administration" service for your project to ensure proper protocol for document review and approval prior to purchase, fabrication, and installations.
· Mandate that the awarded GC provide/ assign a PM for the project who would be the point of contact for the Construction Team and be responsible for all communication, progress, and schedule for the project.
· Hold or conduct weekly/ bi-weekly progress meetings to allow the project team to address status, progress, issues, and needs; also allow the owner to be informed of developments of the project.
· Communicate all revisions and changes through the Design Team to ensure information directives flow in and through the proper channels.
· GC to only use the most current Construction Documents & Specifications to build from.
Invites
Have needs or want to discuss your plan to design/ build/ renovate your office and want to know where to begin? Contact HJT Dental Design Consultants [@419.410.1562] today to discuss how we can apply our design expertise and experience toward achieving your design objectives.