Making Sure Your Dental Practice is Compliance-Friendly
Posted by HJT Design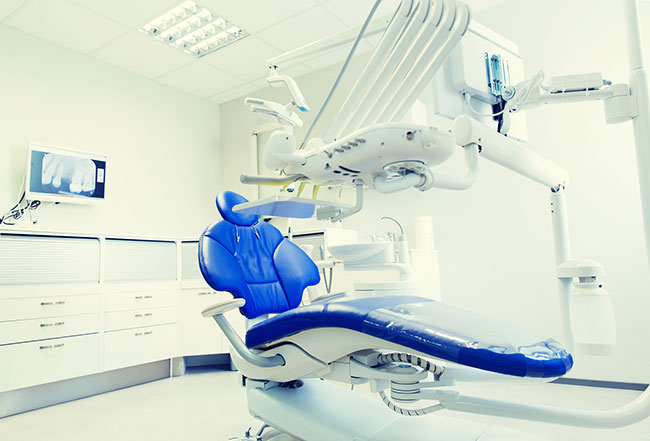 Regulations ensure every medical facility across the country offers the same standard of safety and privacy. The medical industry must maintain compliance with several legislative acts. The design and use of a space may fall under the purview of government oversight. Use this brief overview to gauge compliance-friendliness in your new dental space.
OSHA Compliance in Dental Spaces
The Occupational Safety and Health Administration (OSHA) enforces the Occupational Safety and Health Act of 1970. The agency oversees compliance in all fields, including dentistry, to ensure the safety and wellness of workers and patients. In the healthcare industry, OSHA enforces many regulations including:
29 CFR 1910.1030. Known as the Bloodborne Pathogens Standard, this regulation requires facilities to create and maintain an exposure plan, install hazardous waste (needles and sharps) receptacles, and maintain access to and use of personal protective equipment, among other things. Centralized access to protective equipment, accessible disposal receptacles, and simple-to-use color-coded spaces simplify adherence to this commonly cited standard.
29 CFR Subpart E 1910.35-1910.39. This requirement refers to exit routes in the dental space layout. Every dentistry space must provide accessible exits that employees and visitors can use in the event of an emergency. The exit plan and layout must accommodate the expected number of persons inside the building at a given time and include user-friendly diagrams located in strategic places.
29 CFR Subpart S 1010.301-1910.399. Dentists must ensure the electrical safety of equipment and wiring to protect employees and patients inside the building. Discuss electrical compliance with designers early in the renovation and construction process.
These standards represent a snapshot of regulatory requirements dentist spaces must follow. Work closely with a designer who understands OSHA requirements to build a compliance-friendly space. Failure to comply could result in thousands of dollars in fines and business losses.
HIPAA Compliance in Dental Spaces
The Health Insurance Portability and Accountability Act of 1996 provides requirements regarding patient data privacy and security. Practitioners must implement physical and cybersecurity safeguards to ensure they protect patient information. Space design directly affects a facility's ability to protect records.
Reception areas often feature sound-dampening paneling and glass partitions to prevent those in the waiting room from overhearing privileged information. Private consultation room placement and locked record-keeping spaces enhance information privacy efforts. Office designs must also protect IT systems that hold and transmit patient data across workstations and outside the dentist facility. Workstation shields and best practices help dental professionals maintain compliance with HIPAA standards in the workplace.
Tips for Maintaining Compliance
Use the following tips to check for and maintain compliance in a dental facility:
Create a checklist. Break down compliance standards into regulation-specific requirements affecting the workplace, technology, and employee activities. Delegate one-time and continual compliance tasks, and provide each team member with an accessible copy of the checklist.
Run through a mock OSHA inspection. Work with OSHA consultants and designers to build a compliant workplace, then run through a trial inspection to understand what regulators evaluate. Make changes to minimize the risk of noncompliance consequences. Check for proper documentation, ensure health information is protected, test eyewash stations, evaluate fire extinguishers, and explore other pertinent areas of compliance.
Review regulatory requirements frequently. Regulations change to reflect industry changes and improve privacy and safety protections. Compliance requires ongoing evaluations and regulatory support. Maintain current compliance information to protect your practice from fines and reputation damage.
Every dental office must comply with OSHA, HIPAA, and other relevant pieces of legislation. Consider regulatory compliance early in the building process and work with contractors and designers who understand the particular needs of a dental office environment. A new office built with compliance in mind will benefit a practice today and in the future. When you work with HJT Dental Office Consultants, we can take any of your specific considerations into account as we help you through the design process.