7 Common Mistakes to Avoid When Designing Your Office Design
Posted by HJT Design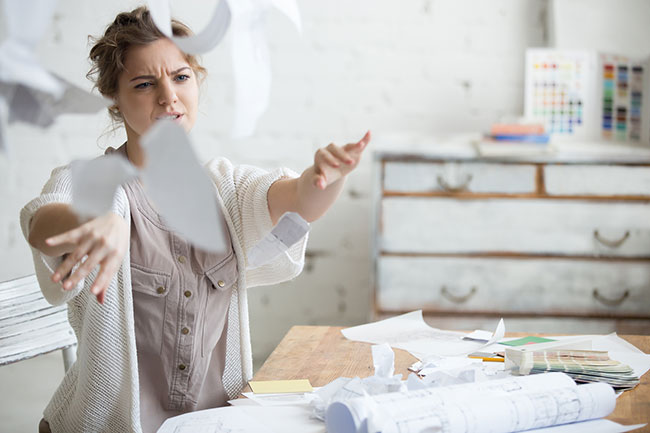 The office layout you choose should be the first step in creating a success plan for your dental office. In addition, it should speak volumes on what your goals, objectives, and values are. Often times common mistakes are either made or overlooked, without understanding how fatal this can be.
Insufficient planning
The success of anything is founded on proper planning. Similarly, before going on ahead hiring people to create the layout for your dental office, consider creating a plan first. Consider both the employees and expected clientele needs. What do you desire to achieve from this layout? What is your budget? What clientele do you expect to attract? These are just some of the questions that are meant to form the baseline for your planning.
Poor lighting
Lighting is a key factor that should be put into consideration when planning any office layout. Poor lighting can cause stress, discomfort, and tension on the part of the client. The best lighting for any office is natural light. It also helps create a spacious feel in a room. Using huge glass windows is the best way of creating natural lighting.
Insufficient attention on the reception area
The reception area is the heart of your dental office. It speaks volumes to the client about your office. This area in most cases doubles up as the waiting room. It should have a relaxing and soothing atmosphere, to put the clients at ease in anticipation of their appointments.
Overlooking the growth of your business
Most people overlook the potential growth of their business when choosing the ideal space for their office. If you are looking to expand in future, you should opt for a larger office space than needed at present for easier expansion later.
Poor client traffic flow arrangement
In every dental office, there is a basic order of movement for services provided. An un-streamlined layout might create confusion and pathway congestion. An ideal movement should be circular. Opt for a horseshoe layout if you have adequate space. A reception area that leads to a hallway containing the different rooms is a good option for an office with limited space.
Failing to consider machinery/equipment space
Many people make the mistake of failing to factor in the space requirements for expected machinery and related equipment in the planning phase.To avoid this mistake, consider the required space for each machinery in a given room, their proximity to related equipment and how their location might affect the expected traffic flow. This will help in avoiding congestion and poor traffic flow.
Lack of an entertaining factor in the waiting room
When designing the waiting area, be sure to include an entertainment factor. Creating some sort of entertainment will keep the clients relaxed and calm. Consider factoring in a play area for the kids and including stuff like a television, aquarium, or magazines for the adults.
An ideal layout for your dental office is key to the success and growth of your business.Additionally, it promotes productivity in employees and happy clients. For dental office design tips, contact us or schedule a consultation.