How do you Negotiate Build-Out Costs for your Dental Practice?
Posted by HJT Design
Department stores slash their prices to draw customers. Car dealerships accept no money down. In the world of tenant versus landlord, everyone wants good incentives. Landlords offer incentives to potential tenants where there is a larger office space than tenants available to fill it. The tenant improvement allowance (TI) is the most sought after incentive. This is expressed in total dollar sum or a per-square-foot; an amount decided upon during lease negotiations.
The goal of the tenant at this point should be (1) maintain high control of the build out and (2) get enough allowance to cover any planned improvements. An essential component of every negotiation is having a well-planned and well-played strategy. That way, it can yield beneficial results for all involved parties. What are the best negotiating strategies?
1. How Much?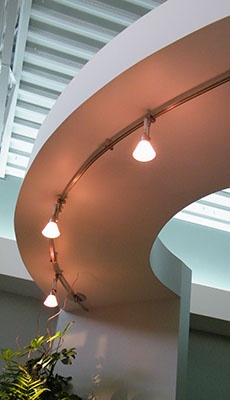 From the onset, be willing to concede that you may not be too well familiar with construction details and what is involved in overseeing an architect and a GC. However, you must get to the negotiating table with an accurate forecast of the overall renovation.
Otherwise, you may accept a TI allowance of about $20 per square foot only to find out that the amount is only sufficient for plumbing and air conditioning. All other costs would end up being drawn from your wallet. It is therefore of high importance to consult a space designer beforehand for you to get an accurate cost figure.
How much the landlord will be willing to give for a TI allowance will be highly linked to the tightness of the market, the extent to which the buildout improves the property and the value of the tenant. It is costly to build out a dental practice office. However, never assume that it is your obligation to pay for 100% of the buildout yourself. Talk to several landlords in the area and then negotiate the best deal using the gathered information.
2. Time Frame
You need to avoid delaying your build out period. For that reason, it will be necessary to obtain time commitments from all involved parties in the form of writing. The landlord should give you time to build out your office before charging rent.
Try to negotiate for at least 90 days and if possible 120 with the provision that if you open your office early, you will start paying rent for the day you open. Be sure that the buildout timetable is tied to your actual possession date. Then, ask for a strict timetable of architectural plans and drawings for landlord approval.
Note that without strict timetables the buildout period can erode quickly in cases where the landlord delays in the approval of various stages of the build out. Finally, your contractor should provide a definitive delivery date. Should they fail to deliver within the allotted time, your argument should be that they must be responsible for any rent due between the actual completion dates.
3. Maintain control of the construction process
It is important for the dentist to negotiate a state dollar amount for the TI allowance and maintain high control over the buildout process. Also, be sure that the landlord either waives or reduces the construction management fee for your dental practice office and allows you to retain your project manager to oversee the construction and design process. That will allow you to maintain quality control and ensure the construction is completed on time.
In Conclusion
For your dental practice office, you want to have the confidence that you have the best general contractor, minimal or no charge orders, and a fair deal. How you negotiate impacts these expectations.