One Minor Detail with Major Impact for Your Dental Office Floor Plan
Posted by HJT Design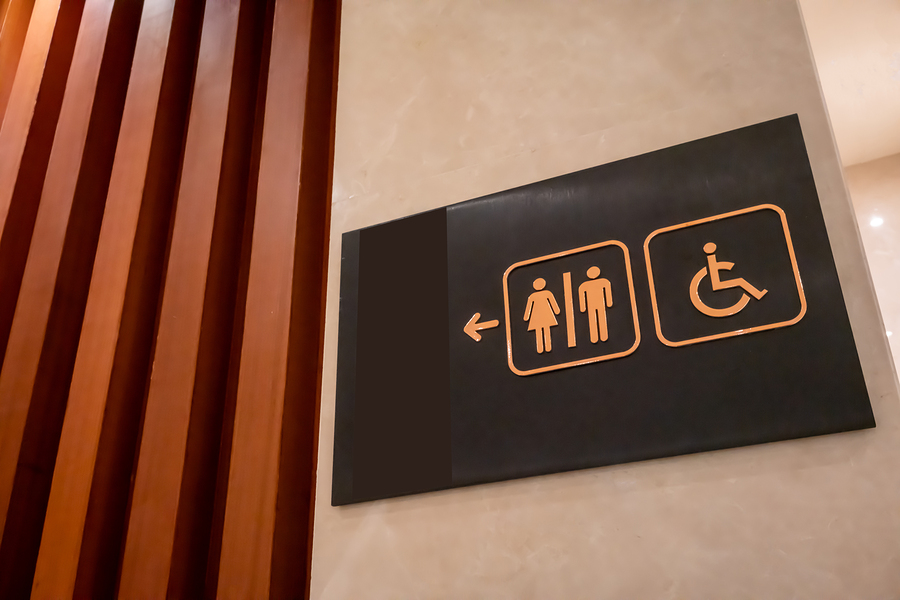 When it comes to creating a dental office floor plan, the location of the patient bathroom is likely the last thing on your mind. Most dentists are primarily concerned with the spacing of the front office, their primary treatment chair, the spaciousness of the hallways, and so on. However, the best dental office floor plan includes a strategic positioning of the patient bathroom. Furthermore, the patient bathroom must be ADA-compliant.
Your Patient Bathroom
It is not only the location of the patient bathroom that matters but also its ADA compliance or lack thereof. Those who use a wheelchair for mobility and those with other physical limitations must be able to traverse the hallway to reach the bathroom, access the bathroom without impediment, and use the bathroom with ease.
Consider the Patient's Point of View
All too often, patients ask to use the bathroom just prior to being treated or in the midst of treatment. The question begs: why do patients wait to ask to use the bathroom? The answer is most people cannot locate the bathroom in the typical dentist's office upon arriving. Some patients are hesitant to ask where the bathroom is as they assume they can wait until the appointment is over to use the facilities.
You can prevent this type of situation by choosing the right dental office floor plan. Your dental practice's bathroom should be visible from the waiting room area. This is not to say the bathroom should be positioned smack dab in the middle of your dental office floor plan. Rather, the patient bathroom should be separated from the waiting room yet still visible from the chairs patients sit in while waiting to be treated.
Even though this subject seems trivial, it can make a big impact on patient experience in your dental office. You want your patients to feel comfortable and at ease while they're in your care. Part of that includes providing a clean, ADA compliant, well stocked bathroom in a convenient location for your patients to use. Are you thinking about a dental office remodel? Not sure where to start? Contact us today to talk about your future dental office design plans. We'll put our experience to work for you!