Our Difference is Simple: We Are More Than Just Dental Office Design
Posted by HJT Design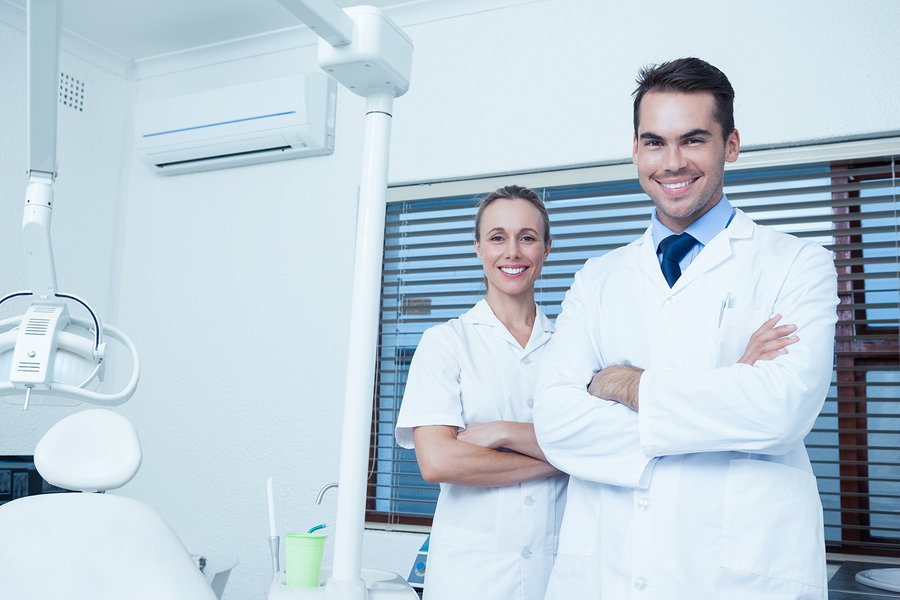 Making the decision to embark on a dental office design project doesn't come easily. Just as you wouldn't dive headfirst into a big project without a lot of careful planning, you wouldn't want to choose your design consultant on a whim. You want to make sure you're hiring the best one for the job, but how do you know which one to choose? Just as no two design projects are the same, no two design companies are either.
That's why it's important to hire a seasoned professional, such as HJT. Not only do they have combined talent, but they have decades of experience. They're also the only group in the nation to fuse design, architecture, construction, and dentistry with the goal of enhancing your practice and making it the very best it can be.
What Makes HJT Different?
Whether you're getting started from scratch, or you're looking to renovate an existing space, HJT has the knowledge, expertise, tools, technology, and experience you deserve. One of the many things that makes HJT so great is that we offer you a unique, custom experience from conception to completion. HJT offers each client a master plan with manageable and realistic deadlines and we don't rest until our clients are happy with the finished result.
How it Works:
HJT promises to collaborate with you to come up with a dental office design concept that meets your expectations. By combining our knowledge with your ideas, there's no way we can fail in creating an effective and well-planned design project that is sure to exceed your vision.
As a common procedure, you will sit down with members of our design team and develop a list. The list will contain such things like what you want to accomplish, things you don't want, and what your ultimate goals are. We will also contribute our own ideas and concepts and work with you to create a custom design you are fully satisfied with. All our designs are custom at HJT, which means your design will be unlike anyone else's.
Property Planning
Some design companies don't want anything to do with you unless you have a location. HJT is different. If you're having trouble deciding where your new dream dental office should go, we can help you in scoping out a few potential locations. We can even give you ideas and feedback regarding possible high traffic, residential, or urban locations that are likely to fit your needs.
Master Planning
We can assist you with weighing the pros and cons of all of your designing and contracting decisions to ensure that you're getting exactly what you need and want out of your project. We have the experience and knowledge of our staff to take your project from thoughts and ideas to a fully functioning, state of the art dental practice and in the right location to keep business booming.
Partnership
We pride ourselves on working with our clients, not for them. You can trust that we consider you an equal partner. While other companies may take advantage of clients, delaying projects by weeks or months for extra cash, that will never be the case with HJT. We care far too much about our client's success than a price tag.
Once you see the difference, the decision is simple. HJT is the number one choice in dental design consultants. Contact us today to discuss your dental office design plans, and let's get started designing an office space you, your staff, and your patients will be proud of.