Pitfalls That Can Increase the Cost of Your Dental Office Construction Project
Posted by HJT Design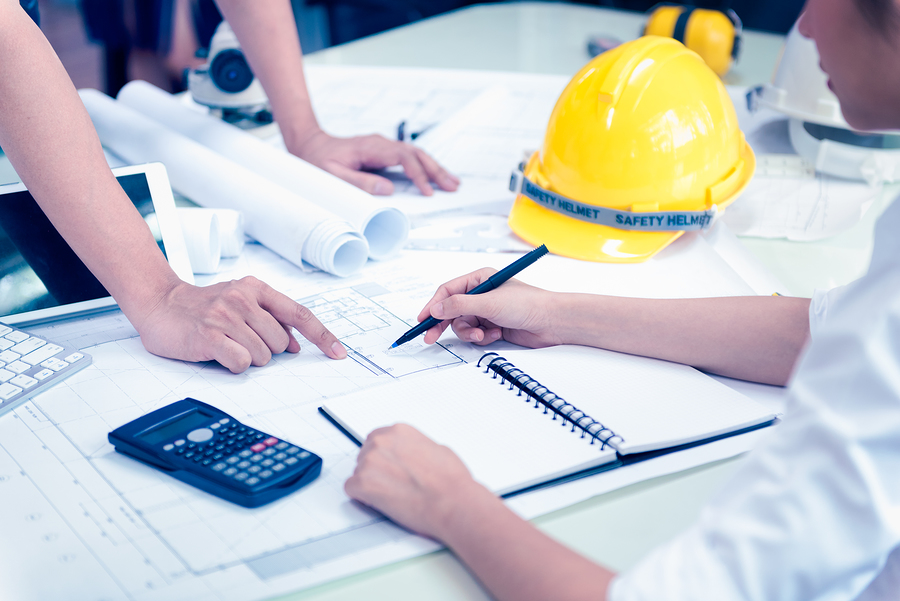 Taking on a design and construction project for your dental office is a significant investment. While many assume that all construction projects will overrun both time and budget, this doesn't need to be the case. There are some common pitfalls that increase the cost of your dental office construction but knowing what they are and how they can be avoided will help your project succeed. Proper planning and managing throughout will help minimize costs and missed deadlines. Below are a few areas to pay close attention to.
Continuing to Design in the Dental Office Construction Phase
A common challenge for the project designer, the Architect, and owners is a perfectionist mindset. It's important to address this early so everyone involved can recognize and fight the urge to continue designing into the construction phase.
There are definitive consecutive project phases to manage project activities. The ideal time to introduce your best ideas is during the preliminary design phase. This is when design changes can be done without much impact on the schedule and costs. Conversely, the worst time to make design changes is after the construction phase has commenced.
Design changes during the construction phase will impact the construction schedule and cost. These changes are known as change orders. Though shifting a wall, adding a door, or swapping the functionality of two rooms may seem simple and not very time consuming, that isn't necessarily the case. The design, or rather the redesign, needed to make these changes will have to be made to a significant number of drawings in the drawing set. All of this takes time and time is money…your money. Depending on the extent of the rework, your construction documents may need to be resubmitted for review and approval. Additionally, an amendment of the construction permit may be needed, which usually impacts the dental office construction schedule.
Poorly Prepared Construction Documents and Specifications
"The Devil is in the details." This saying holds true in so many ways when it comes to the most important tool a contractor uses and relies on for building your office…the construction documents and specifications, aka blueprints. These drawings and specifications set the precedent by establishing and outlining the expectations, responsibilities, level of quality, and quantities of materials needed, as well as many other criteria for the construction team to adhere to. When poorly produced and lacking pertinent information it creates doubt, confusion, and disputes resulting in compromises of quality and added costs to resolve. When this happens, it only benefits the contractors. Invest in the service of an architect to produce the necessary details and information to ensure accurate and solid bids to minimize errors that can lead to change orders. Poorly produced blueprints can also have an impact on the cycle and duration required for permit reviews and approval.
Contracts
Contracts involving your dental office construction project aren't just any legal contract between two or more parties that can be handled by just any attorney. These contracts are construction contracts and should be reviewed by attorneys with experience and knowledge of the inner workings of the construction industry. The contract language needs to define expectations, protocols, procedures, responsibilities, deliverables, schedules, and consequences for not meeting deadlines. Contracts should also include how to handle disputes. The construction contracts are specific and binding between the general contractor and the project owner. They should be written to reinforce, compliment, and work in conjunction with the blueprints, holding the general contractor accountable unless approved otherwise.
Miscommunications and Lack of Coordination
Miscommunication and a lack of coordination are the common denominators in many disputes between project team members including the architect, engineers, designers, general contractor, vendors, and the project owner. It's not whether these disputes can be fully eliminated, but rather how they can be managed and minimized. Below are some dos and don'ts:
Establish the preferred method of communication for the entire team and who will be responsible for documenting the communications.
Establish who will be the contact person for each party working on your dental office construction project.
Establish a schedule of meetings to report progress and address any current issues.
Establish how the flow of information will travel from who to who and when.
Though technology allows easy ways to exchange information, it is very important that all communications are documented and distributed to keep all team members current on new developments and tasks.
Assume nothing.
It's important to coordinate before the install. Without it, you could end up with a demolition project and rebuilds.
Lack of Construction Administration Services
There is a check and balance process for practically everything we do. Building your dental office is no different and this process is referred to as construction administration. Construction administration is a process implemented with several important components:
Requires the general contractor to submit fabrication drawings and documents of building systems and products for fabrication and installation to the Architect of Record (AR) for review and approval prior to fabrication and purchase for installation.
Retains the service and involvement of the AR to maintain technical and code correspondence with the code and building officials. It also provides guidance and maintains the proper flow of information and documentation to the general contractor, consultants, and vendors.
Provides construction oversight and observation on the progress of the job including quality and design adherence (assuring material and system substitutions don't occur without prior review and approval by the architect and engineer)
Provides reviews, confirmation, and approvals relating to submittal for payment requests.
You, as the owner, would naturally be the first advocate for your project. Second would be the project architect. To keep the equilibrium of the check and balance system, and the GC accountable and adhering to the design and quality specified, the construction administration services must be a part of the process in the construction of your office.
Your dental office is a direct representation of you, the dentist, and your visions. It's important that it reflects you and the quality of care you provide to your patients. We'd welcome the opportunity to bring your visions to light through insightful designs that meet your clinical requirements and aesthetic criteria while optimizing efficiency and functionality for your practice's everyday needs.
With our years of collective knowledge and experience, we have a deep understanding of the functionality and unique needs within the dental industry. We invite you to contact HJT (866) 213-1268 to start the dialogue regarding a plan for your current or new office and how we can implement your unique visions. We look forward to talking with you soon.